People Top 5
LAST UPDATE: Tuesday February 10, 2015 01:10PM EST
PEOPLE Top 5 are the most-viewed stories on the site over the past three days, updated every 60 minutes
Lands of the Free
Fifty-One Years Ago, Moldovans Were Stripped of Their Farms. Today, American Patricia Orlowitz Helps Them Reclaim Their Property—and Their Pride
In fact, this is just the second harvest Curosu can call his own. In his home country of Moldova, a hilly nation of 4.4 million tucked between Romania and Ukraine, the Communist government took the land from regional farmers 51 years ago, creating inefficient collective farms. Only with the fall of the Soviet Union have farmers begun to reclaim the properties—and only with the aid of people like Patricia Orlowitz.
Deputy director of the Center for Private Business Reform, a nonprofit group partially funded by the U.S. Agency for International Development, the 42-year-old Detroit native has spent nearly three years in Moldova helping the new democratic government break up the collectives and deed the land to families. By the end of this year she will have helped arrange the transfer of land to just under 1 million Moldovans, including the 21 acres Curosu received in June. "People walk forward to receive their title and you see tears in their eyes," Orlowitz says of the public ceremonies. "It is kept in a place of honor. I've seen farmers keep it behind the home's religious icon. It is treasured."
What she thought would be a brief layover in a nation she had never heard of before has evolved into a long-term stay. Though some call her the backbone of the project for her grasp of the complex laws involved, she is far more than a paper-pusher. One of only three American advisers in a team that includes more than 250 Moldovans, she spends much of her time in the fields with those whose lives she transforms. "She not only tries to get the job done and get the titles in their hands, but she thinks about the next step," says Tom Lofgren, USAID country program director. "How have their lives changed?—she is personally concerned about that."
So that the people will better accept her, she has learned the Romanian language and many of the culture's centuries-old traditions, in the process becoming a welcome guest in a land that was once deeply suspicious of Americans. "In Soviet times we were told that Americans were horrible—gaunt with awful faces like monsters. And then I met Patricia," says Liuba Hohlan, a CPBR farming adviser near the village of Saiti. When Hohlan's parents died from a gas leak in their home, Orlowitz helped pay for the funeral and wrote Hohlan a note saying she would light a candle in church for her parents. "That an American woman would light a candle for us," Hohlan says, "she is precious. She is like a sister to me."
Though Orlowliz was raised in suburban Detroit, the second of two daughters of Bob Wilde, 76, editor of an engineering magazine, and his wife, Mary, 74, a writer, she sees something deeply familiar in the Moldovan landscape and its farming culture. Growing up, she and her older sister Cathy, now 46, spent several summers on the farm near Waterloo, Iowa, that her grandfather worked as a tenant before buying. Muses Orlowitz: "It would probably have struck my grandfather that farm life in Moldova is awfully close to what his life was like on the farm in the early 1900s."
At Groves High School in Birmingham, Mich., she combined her interests in farming and journalism, joining an ecology club and becoming editor of the school paper. Later, at Michigan State University, she took a summer internship at the U.S. Department of Agriculture's office in Chicago. When she graduated in 1979 with a degree in agricultural communications, she planned to return to the department but ran into a hiring freeze. Instead she wound up in Skokie, I11., at a magazine covering agricultural marketing. There she met Joe Orlowitz, the print shop manager. They became friends and, over time, much more, marrying in February 1981.
Four years later they settled in Milwaukee in what they thought would be ideal circumstances. "We had this idea of here's everything we want to do," she says. He would teach science and math and run a fishing boat in summers, and she would establish herself as a freelance writer. "Overnight, it changed," she says. Joe was returning home from a fishing trip when his car overturned. "Who knows what happened," she says. "He was killed instantly."
Orlowitz threw herself into work, writing for agriculture magazines, then becoming communications manager for an ag-based corporation. By the mid-'90s, she had become a partner in a St. Louis ad agency but found the work not entirely fulfilling. Longing for work she could believe in, she applied to an international volunteer organization for a monthlong program that sends people to developing nations. Nearly four months later she was offered a post on a four-week project working with accountants in Moldova. "It was, 'Moldova? Where is that?' " she recalls. "I had no clue."
Orlowitz left in January 1997. "I still remember being surprised by the conditions," she says. "There was lack of heat in most public buildings, so I'd go to meetings wearing my boots, my tights and my long underwear." Then she met Vince Morabito, director of the Center for Private Business Reform, who told her about the effort to privatize farms and took her to a titling ceremony. "It still makes my spine tingle," she says of the event. "One village mayor told me that the proudest moment of his life was handing out titles." She recalls an old villager who, grasping his title, vowed: "They will never take this away from me again!"
Several months after returning to St. Louis, Morabito e-mailed Orlowitz, offering her a job writing proposals to expand the program. She didn't take long to decide, leaving behind a successful career, her cats Pip and Dickens with a friend, her car and a bewildered family. It was a sacrifice, she admits, but she doesn't regret it. "Owning land is necessary for a democratic society," she says. "When I came here I thought, 'This is something I believe in passionately.' "
And her family believes in her. "She's always been helping other people," says her mother. "Back in Brownies and Girl Scouts, if there wasn't enough craft material, she'd let me give hers to someone else and she'd go without." Still, her parents confess that they miss her. "Before I came here," says Orlowitz, "I used to say to my mother, 'I think I want to move to California someday.' And she would say, 'Oh, California is so far away.' Now, after three years, she writes me letters saying, 'You know, California is very nice.' "
Florestine Purnell
Eileen Finan in Moldova and Matt Birkbeck in New York City
Contributors:
Eileen Finan,
Matt Birkbeck.
It's tough going through the mud, but Anatol Curosu is determined to reap the last of his corn and prepare the land for a planting of winter wheat. As he guides his horse Masha, the plow cutting fresh furrows into the damp earth, his daughters sit in a nearby field shucking corn and tossing the ears into a pile. Even the stalks are saved; dried, they will serve as fuel for the Curosus' oven. "I love working the land," says Curosu, 68. "I don't want to be fed by someone else." Indeed, earlier at home, he had raised his glass in a toast as his daughter Larisa served cherry muffins and homemade bread drizzled with honey. "If I have something to put on my table," he announced, "I am a king in my own kingdom."
Advertisement
Today's Photos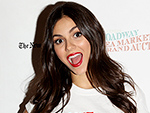 Treat Yourself! 4 Preview Issues
The most buzzed about stars this minute!