People Top 5
LAST UPDATE: Tuesday February 10, 2015 01:10PM EST
PEOPLE Top 5 are the most-viewed stories on the site over the past three days, updated every 60 minutes
Going Solo
Their Once-Sturdy Marriage Now in Trouble, Harrison Ford and Wife Melissa Mathison Decide to Live Apart While They Try to Salvage Their Union
As well it might have. For the past 17 years the marriage of Ford, 58, and Mathison, 50, has been considered one of the most solid—and envied—in the relationship high-risk zone that is Hollywood. But on Nov. 7 the pair issued a statement announcing that they had, for now at least, separated. "We have been living apart for the past month," the statement read. "We sincerely hope that we can work out our differences."
So do friends of the couple's, who were floored by the news. "It's a total surprise," says Mace Neufeld, a Ford pal for more than two decades who has produced several of his films, including 1992's
Patriot Games
, which have made the actor the $25 million-a-movie star he is today. "They both worked so hard to keep their marriage and family private and non-Hollywood." Indeed, Ford and Mathison, who have two children, Malcolm, 13, and Georgia, 10, always seemed "an extraordinarily devoted couple," says Warren Adler, whose book Random Hearts was made into a 1999 movie starring Ford and Kristin Scott Thomas. "Their whole lives are wrapped up around their children."
According to Patricia McQueeney, Ford's manager of 30 years, the announcement of the split was triggered by "false and inaccurate media reports that have recently appeared in the tabloid press." Those reports have Ford in a Manhattan nightclub chatting closely—and taking a hansom cab ride through Central Park—with 30-year-old Lara Flynn Boyle, star of ABC's
The Practice
, whose yearlong relationship with Jack Nicholson, 63, seems to have fizzled this fall. Boyle's representatives had no comment, and McQueeney denies any connection between the nightclub chat and Ford's marital woes. "There is absolutely no third party involved," she says. Declining to elaborate on any specifics, McQueeney said Ford and Mathison are "just having their differences and are taking a break from one another. This whole thing with Lara Flynn Boyle is ludicrous. Harrison wouldn't be caught dead in a hansom cab."
Those who witnessed Ford's encounter with Boyle at the celebrity-packed party the night before the Oct. 20 VH1/
Vogue
Fashion Awards at a New York club say they saw nothing untoward. Ford, who was accompanied by Samara Koffler, his assistant for the past five years, spent about 90 minutes at the party, seated at a circular booth with Koffler and Boyle. In between chats with well-wishers who approached the table, Boyle and Ford "were sharing conversation and having a cocktail," says fashion designer Charlie Lapson. "It just seemed like a friendly thing." Ford, observers say, left alone at about 11 p.m.
It wasn't the only night Ford has been out and about in Manhattan sans spouse of late. Over the past month he has been spotted at least three times visiting the chic Hudson Bar with male and female friends. For now, the actor is living in a Manhattan hotel just minutes from the family's three-bedroom Central Park West apartment, their home during the academic year while Malcolm and Georgia attend private school. "It's sad to see," says Carol Cole, godmother to Ford's older sons (Benjamin, 34, a chef, and Willard, 31, a teacher and the father of Ford's only grandson) from his first marriage to his college sweetheart, Mary Marquardt, which ended in 1979. Still, Cole is hopeful that they might reconcile. "Certainly it is not unusual for a couple to separate for a while and take some time to reflect."
What makes it unusual is the degree to which Ford's image as a husband and father is tied to his enduring status as a heartthrob. His union with Mathison—a respected screenwriter whose credits include 1982's smash hit
E.T.
, for which she was nominated for an Oscar, and 1997's
Kundun
—only heightens his appeal. "Women love him because he's mysterious and he's very respectable," Kate Capshaw, the actress wife of director Steven Spielberg, told PEOPLE in 1998. "If you meet Melissa, you love him more: She's talented, articulate and intelligent. She's a real person."
When Ford first met the young assistant on the set of
Apocalypse Now
in 1976, "I found her very attractive," he said in 1998. "But it wasn't just the look of her. It was the way she behaved, the intellectual connection we made." Around that time his 12-year marriage to Marquardt was on a downward slide: He was constantly traveling and Marquardt, a Wisconsin native, didn't fit in with the Hollywood scene, say friends, nor did she particularly want to. "I was definitely not Mr. Sweetness and Light," Ford later said of their marriage. "I was an inadequate husband and father."
Unlike her predecessor, Mathison, who was raised in Los Angeles—one of five children of a journalist and a homemaker—"was a Hollywood girl," casting director Fred Roos told Robert Abele, author of a recent book on Ford. "Melissa was very sharp, very well-read, very quick and witty and a lot of fun."
After his divorce from Marquardt, Ford married Mathison in March 1983 in a simple 15-minute ceremony at the Santa Monica Courthouse. "It was just part of the continuum of the relationship," he later said. "I don't know if I ever proposed to her." Which is not to say he was never romantic: Over the years he never missed a birthday or anniversary and has been known to stage surprise candlelit dinners. "I have a romantic vision of life," he said. "But I have a degree of cynicism and experience that mitigates against my romantic point of view."
And although Ford and Mathison have much in common—both cherish their children, their privacy and their work—their marriage, friends say, was as imperfect as anyone's. "He's no picnic," Ford's
Star Wars
costar Carrie Fisher told writer Abele of her longtime pal. "I mean, as much as it might be the fantasy for a lot of people to be the wife of that, it's tricky. And it takes work."
While Mathison seems to enjoy the city life, Ford is most at home at the family's Jackson Hole, Wyo., ranch where he keeps everything in perfect order. "He's incredibly anal about it," Fisher said. "It really gives him pleasure to have his surroundings just so. He requires a bit of an orbit." Indeed, on a visit by a PEOPLE reporter, Mathison shook her head and laughed as the fastidious Ford, who washes dishes as soon as they're set down, complained that someone had moved things in his absence.
Ford also has very particular ideas about raising children. "I really believe that kids want discipline," he told
Ladies' Home Journal
in 1996. "It's also my disposition to be rigorous. I've gone through this one more time than Melissa has." So, where does he draw the line? "Somewhere ahead of my wife," he told
Redbook
in 1998. "It doesn't matter where I draw the line—they're always over it. If they want to go skateboarding, I have to insist they wear helmets."
The actor tries to limit his filming schedule to one movie a year to spend more time with the kids, and Mathison often works from home. But although they're both in the movie business, they only consult occasionally with each other on professional matters. "I'll often ask her to read something because I hope she'll confirm my opinion of it," Ford said this summer. "Of course, she's wonderfully talented and I've enjoyed everything she's done, but what matters is the people you're working for." Indeed, Ford has admitted, those people matter a lot. "I feel comfortable at home with my family, but it's on the set where I feel the most valued," he said two years ago. "I'm probably a better actor than I am a father or husband."
Whether or not Mathison agrees with that assessment, as recently as July Ford seemed positive about their union. "There's no secret to our marriage other than that we really like each other," he told
The Calgary Sun
. "When there's a lack of trust and responsibility in a relationship, that's when strange things begin to go bump in the night."
Friends hope more peaceful nights lie ahead for the pair. Meanwhile, others may have to grapple with their idol's mortal roots, just as Ford himself has done and continues to do. "There's always things you wish you had a chance to do better, I mean like being a better actor, being a better father, a better husband, being a better person," he told PEOPLE in 1998. "I don't think I've mastered anything. I'm still wrestling with the same frustrations, the same issues, the same problems as I always did. That's what life is like."
Anne-Marie O'Neill
Tom Cunneff, Elizabeth Leonard, Michael Fleeman, Pamela Warrick and Michelle Caruso in Los Angeles and K.C. Baker, Fannie Weinstein and Eve Heyn in New York City
Contributors:
Tom Cunneff,
Elizabeth Leonard,
Michael Fleeman,
Pamela Warrick,
Michelle Caruso,
K.C. Baker,
Fannie Weinstein,
Eve Heyn.
Advertisement
Today's Photos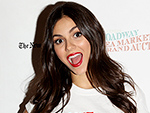 Treat Yourself! 4 Preview Issues
The most buzzed about stars this minute!