People Top 5
LAST UPDATE: Tuesday February 10, 2015 01:10PM EST
PEOPLE Top 5 are the most-viewed stories on the site over the past three days, updated every 60 minutes
A new song pits the singer against the sisters, but she claims her anger is reserved for only a few
Focus
Outrageousness, thy name is—and long has been—Cher. So perhaps it's not a huge surprise that a bitter tune on her new Internet-released album not.com.mercial blasts the Sisters of Mercy, an order of Catholic nuns who serve the poor and the sick, as "daughters of hell," "masters of pain" and "twisters of truth." Or that a spokesman for the Catholic League, the nation's largest Catholic civil rights watchdog, says that "much like the rest of Hollywood, [Cher] is trying to sell her CD on the backs of Roman Catholics." Or that the 54-year-old pop star would say in response, "At least I'll have Sinéad O'Connor to talk to in hell."
All right, she's not exactly doing penance. But her song is "about a particular incident—not a condemnation of the entire Catholic Church," Cher insists. "I even wanted to be a nun when I went to Catholic school." Then why the attack? "I wrote this song for my mother. After she had me, she got pregnant again. My father took her to Scranton, Pa., and he left her. I was 6 or 8 months old. So she took me to this Catholic orphanage. She was completely on her own and went to work in this all-night diner for a dollar a night plus tips. She made this arrangement for the nuns to take care of me." Then, she says, things got worse. "My father didn't come back, so she got an abortion. And she almost died, so for three weeks she couldn't get out of bed. When she came back to see me, the mother superior wouldn't let her. She said, 'You are not a fit mother, and you have to put her up for adoption.' "
Cher says it took months and help from a city councilman for her mother, Jackie Jean Crouch (now Georgia Holt), 72, to regain custody. "My mother said the [nuns] were so cruel to her," recalls Cher. "She was so without any resources, and she felt the weight of this huge establishment against her. That's why I wrote the song."
Cher does admit to a rowdy history while attending a Catholic boarding school in California. Once, she says, she was overheard telling friends that the mother superior looked like big-mouth actor Joe E. Brown. The result? This nun made me walk on my knees across the lawn like a hundred times doing my rosary." Still, another, kindlier nun had Cher's classmates pitch in on one of her punishment assignments—writing "I'll never say anything bad about the nuns" 1,000 times—so that Cher could make a varsity volleyball game on time.
Four decades later Cher says she still feels rebellious—and a little confused. "I don't like the establishment," she says, "and I am the establishment."
Lights on for Charity
Up for bid: Liam Neeson's lightsaber (the Force not included) from Star Wars Episode I: The Phantom Menace. "It doesn't work, but it really is a collector's item," says the actor, who hopes that the gift from George Lucas's archives, as well as other movie memorabilia, will raise $5 million to help UNICEF battle the transmission of HIV/AIDS from mothers to children in Africa. Neeson wrote and telephoned fellow actors for donations to a March 6 auction at Sotheby's in New York City. He's hoping to snare about 100 items.
Thanks,' Says Hanks
Joined by politicians and veterans, Tom Hanks ignored chilly weather Nov. 11 to attend the Veterans Day groundbreaking ceremony for the World War II Memorial at the National Mall in Washington, D.C., where he delivered an emotional reading of a piece by war correspondent Ernie Pyle. The Saving Private Ryan star, said former Sen. Bob Dole, "has really been a big help" to the project. Not everyone had high praise. Protesters opposing the memorial's location—between the Washington Monument and Lincoln Memorial—planted signs around the capital that read, You Saved Private Ryan. Now Don't Destroy Our Mall.
Tuesday Quarterback
Not quite sure what Dennis Miller means by noting, say, that the Washington Redskins' Brad Johnson is "adjusting his prefrontal cortex" during Monday Night Football on ABC? Britannica.com, the Web page of the Encyclopaedia Britannica, explains it all the following day. Editor Locke Peterseim, 34, a fan of Miller's cryptic commentary ("It's just who he is," Peterseim says), meticulously watches each program and then works through the night to interpret the sometimes arcane remarks. Some of his guidance:
[This article contains a table. Please see the hardcopy of the magazine.]
In the Company of Kids
"I get to be a mom for a day!" exclaimed Jennifer Love Hewitt, 21, at the International Day of the Child event on Nov. 12. Then, surveying the carnival atmosphere at the Santa Monica Pier near L.A., she declared, "It's a fun way to get to ride the rides and eat junk food all day." Okay, so her parenting skills may need a little work. Still, Hewitt, along with Pierce Brosnan, Jane Seymour and Ted Danson, made the most of the event, which paired adults with local foster children via the nonprofit group Children Uniting Nations. "If someone could nurture a kid one day a month," said Brosnan, the event's host, "it could make all the difference."
The Tide Is High
Forget Leo DiCaprio, pass me a sandbag! Actress
Kate Winslet
, who overcame that sinking feeling in Titanic, faced another rising tide of catastrophe when torrential rains swept southern England. The storms, which flooded large swaths of riverside country, threatened the historic home Winslet shares with her husband, director Jim Threapleton, and 1-month-old daughter Mia on an island in the Thames. Though some neighbors evacuated, Winslet and her family, with help from sandbags, stayed and stayed dry, "The house is fine, and they're still there," says a friend.
Arnold Has Left the Planet
In some ways the only thing dying harder than
Bruce Willis
these days is his celebrity-theme restaurant, Planet Hollywood. Since shuttering 9 of the chain's 32 U.S. restaurants and filing for Chapter 11 bankruptcy in 1999, Planet Hollywood—whose original investors included Willis, his exwife
Demi Moore
, Arnold Schwarzenegger and Sylvester Stallone—has undergone a makeover that culminated in a star-studded Nov. 13 reopening gala in Manhattan's Times Square. What—aside from upgraded menus—has changed? For one, "It's bigger," quips Willis, who, with Stallone, has signed on again. The franchise also has some new blood—boy band of the moment 'N Sync, who seem to believe they can succeed where Arnold failed. "I'm not worried," says 'N Sync member
Justin Timberlake
.
"They've got good ideas." Agrees bandmember Chris Kirkpatrick: "Planet Hollywood is where it's at." Robert Earl, the chain's cofounder, adds that Times Square "is the ultimate location—New Yorkers like to come as well as tourists." So is there nothing he misses from the old days? "Arnold," sighs Earl. "He hasta la vista'd on us, but life goes on."
ON THE BLOCK
ADOBE ABODE
When not rattling around the cave in Batman, slithering through the demimonde as Jim Morrison in The Doors or contending with flesh-eating alien life forms in the current Red Planet, Val Kilmer relaxed in the distinctly mellow village of Tesuque, N.Mex., in the Sangre de Cristo mountains north of Santa Fe. Now the actor has put the 27-acre estate he has owned since 1989 on the market. The three-bedroom home has fireplaces in nearly every room and a master bedroom with separate his-and-hers baths; outside, there are stables, a riding arena and tennis and basketball courts. What'll you need other than a love of the great Southwest? A little over $2 million.
Contributors:
Ting Yu,
Michelle Tauber,
Cara Baruzzi,
Susan Christian-Goulding,
John Hannah,
Bob Meadows,
Eric Noe,
Zelie Pollon,
Trine Tsouderos.
Cher, Nuns & Trouble
Advertisement
Today's Photos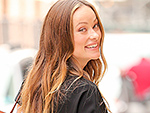 Treat Yourself! 4 Preview Issues
The most buzzed about stars this minute!