People Top 5
LAST UPDATE: Tuesday February 10, 2015 01:10PM EST
PEOPLE Top 5 are the most-viewed stories on the site over the past three days, updated every 60 minutes
Picks and Pans Main: Tube
Week at a Glance


This sappy new sitcom squanders a nifty premise: Guy goes on a blind date, spurns her; she puts a curse on him; everything proceeds to go wrong in his life. The calamities that pile up for hapless Chicago ad exec Jack Nagle (Steven Weber) are barely worth a pause on the remote. Jack gets demoted at work, so his uptight colleague (Wendell Pierce) becomes his boss. His girlfriend (Amy Pietz) decides she just wants to be pals. But since Jack, a commitment-phobe, keeps breaking up with her anyway, that hardly seems a curse. And Weber, who was so wonderfully loopy as Tim Daly's laid-back brother on Wings, is merely whiney and needy here. His hex appears to be self-inflicted. In desperation for laughs, the producers have gone rummaging through another—and superior—sitcom. What if Kramer had moved in with Seinfeld? Then you might get Chris Elliott as Jack's freeloading best friend turned meddlesome roommate. It's fun to watch the manic Elliott, on a remodeling binge, smash a kitchen island with a sledgehammer. But the gag comes out of nowhere and disappears just as quickly. One wishes this labored comedy would do likewise.

Bottom Line: Doesn't cast a spell

The Life and Works of Gordon Parks
HBO (Thu., Nov. 30, 9 p.m. ET)

Show of the week

This provocative 90-minute biography of the 88-year-old Parks portrays him as both a uniquely eclectic artist—acclaimed LIFE magazine photographer, self-taught composer, trend-setting film director (Shaft), prolific author and poet—and a largely absentee family man (two of his three ex-wives and three of his four children share bittersweet memories). Parks's photos, of course, speak most eloquently. Born into poverty on a Kansas farm, Parks, the youngest of 15 children, could intimately capture the horrors of slum life and street violence and the injustices of discrimination (embodied in his portrait of a gaunt black cleaning woman posed against the American flag). Yet he was also at home among the rich, famous and controversial. He befriended Malcolm X, landed exclusive access to Ingrid Bergman and her lover director Roberto Rossellini and says he once considered marrying Gloria Vanderbilt, a friend and soulmate (although "we never even talked about racial problems"). Parks's celebrity rubbed off on his poorest subjects. Flavio da Silva, a Brazilian slum child whom he profiled in a 1961 photo essay for LIFE, was showered with money from readers. Revisited by Parks last year, Flavio remains scarred by poverty as indelible as the photographer's haunting images of him.

Bottom Line: Picture-perfect portrait

CBS (Sun., Nov. 26, 9 p.m. ET) [P] There's nothing wrong with letting some of that old-time religion infiltrate prime time. But this sermon disguised as a TV movie might as well have been titled Pummeled by an Angel. It stars Delia Reese (seen earlier this same night as Touched by an Angel's grandmotherly seraph, Tess) as Sophia Myles, the stouthearted wife of a beloved Episcopal minister (John Beasley) who with Sophia's help has built a harmoniously integrated congregation in St. Joseph, Mo. Very soon, however, we learn that Reverend Myles is suffering from chronic depression, and when he dies, an apparent suicide, Sophia's world is shattered. She gets evicted from the parish house by a callous church elder [Golden Girls' Rue McClanahan) to make room for a new minister and his family. The congregation goes to war over her; attendance plummets. Sophia, lonely and bitter, moves to another city. Then, a miracle! She realizes that all these plot contrivances are her fault: she's been suffering from a lack of faith. And so she sets about rehabbing her life—and her neighbors'—in what seems like the blink of a moist eye. Feel a lump in your throat? Made-for-TV piety can be hard to swallow. [P] Bottom Line: Lord, deliver us from such simpleminded treacle [P] FOX (Sundays, 8:30 p.m. ET)

Nobody says "D'oh!" better than Homer Simpson. But Bryan Cranston comes close. In the Nov. 12 episode of this returning hit sitcom, Cranston, as brainy Malcolm's spacey dad, Hal, realizes he has forgotten wife Lois's birthday and contorts his face in a cartoon paroxysm of shame. Not to be outdone, Jane Kaczmarek, as Lois, rages like Marge on steroids at the indolent road crew that's keeping her family trapped in an endless traffic jam in the Nov. 5 season opener. With parents as manic as these, how can Malcolm (Frankie Muniz) and his brothers possibly vie for attention? They can't, but that's okay. It's the sight of adults behaving badly that fuels this show's delightful anarchy. After a half hour of such wondrous excess, viewers' eyeballs are going "D'oh!"

Bottom Line: Malcolm still on top

NBC (Tuesdays, 9 p.m. ET)

When Niles and Daphne (David Hyde Pierce and Jane Leeves) finally did it last spring—rode off in a Winnebago after declaring their long pent-up love for each other—viewers rejoiced. But this once-steady sitcom may now be stuck in neutral. It seems the spouse Niles abandoned and the groom Daphne left at the altar are still in the picture, and what an ugly picture it has become. Donny (Saul Rubinek) is suing for emotional distress; Mel (Jane Adams) is provoking it by promising Niles a quick divorce only if he keeps a low profile with Daphne, whom she dubs his "little maid whore." Ouch, as Niles might say. Worse, the lovebirds are reduced to cooing chastely on the roof of Frasier's condo—and seem to prefer it that way. So much for the sexual tension that kept us glued for seven seasons. Hurt feelings, harsh words, listless lust...this bumpy Winnebago ride could soon be running out of gas.

Bottom Line: Wrong turn

Terry Kelleher is on temporary leave.

>Sunday, Nov. 26 TITANIC NBC (7 p.m. ET) Commercials dead ahead stretch the broadcast premiere of this 1997 epic into a four-hour star trek.

Monday, Nov. 27 BOSTON PUBLIC FOX (8 p.m. ET) Winslow High students mourn the sudden death of a beloved teacher.

Tuesday, Nov. 28 THE EYES OF TAMMY FAYE Cinemax (8:30 p.m. ET) Critics said hallelujah to this 2000 documentary about televangelists Jim and Tammy Faye Bakker.

Wednesday, Nov. 29 CHRISTMAS IN ROCKEFELLER CENTER NBC (8 p.m. ET) Time to light the tree, with help from Tara Lipinski, Natalie Cole, 98° and the Rockettes.

Thursday, Nov. 30 MY VH1 MUSIC AWARDS VH1 (9 p.m. ET) As U2, Creed and Red Hot Chili Peppers play, VHl.com users can call their own camera shots.

Friday, Dec. 1 ELTON JOHN: GREATEST HITS LIVE! CBS (10 p.m. ET) In this taped concert Elton duets with Billy Joel, Mary J. Blige and Kiki Dee.

Saturday, Dec. 2 STUART LITTLE HBO (8 p.m. ET) Michael J. Fox is the voice of the mouse adopted by humans in this 1999 film.


NBC (Thursday, 8:30 p.m. ET)
Advertisement
Today's Photos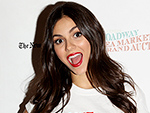 Treat Yourself! 4 Preview Issues
The most buzzed about stars this minute!