People Top 5
LAST UPDATE: Tuesday February 10, 2015 01:10PM EST
PEOPLE Top 5 are the most-viewed stories on the site over the past three days, updated every 60 minutes
Staying Alive
Marooned on a Deserted Island, Joseph Rangel Proved a True Survivor
Contributors:
Edmund Newton.
His legs, propped on an ottoman, [tell the tale of his ordeal: Joseph Rangel pulls his pajamas back to reveal torn skin, bandages and bruises. "It's from the rocks," says Rangel, 51, referring to the jagged volcanic stone on a deserted island 15 miles off the coast of Baja California, where he was stranded—seemingly without hope—for two weeks. "You just couldn't get away from the rocks." Eventually Rangel did, and showing grit worthy of a real reality-based Survivor, stayed alive until he was rescued. [P] Rangel's misadventure began on an early October fishing trip in the Sea of Cortez when he was marooned on the barren, inhospitable Isla Angel de la Guarda with his lifelong friend Lorenzo Madrid, 50, and a guide, Jose Luis Ramos Garcia, 24. Ramos had steered their 22-ft. skiff in the wrong direction and heavy winds ran them aground. With only crabs, snails and bugs to eat and sips of bitter soda from washed-up bottles to drink, the group faced such desperate odds that Rangel's wife had already signed up for grief counseling. Indeed, the treacherous 20-mile trek through waves and over rocks that brought Rangel and Ramos to safety wound up costing Lorenzo Madrid his life. "What they did to survive was extraordinary," says San Felipe Port Capt. Felipe de Jesus Vallecillos, who has been assisting in the civil investigation into Ramos's claim that the skiff (Ramos is not its owner; he's an employee of the sport-fishing company) was not equipped with a radio or flares. "A lot of days went by for them to be without water. They really fought to stay alive." [P] Early on, the scheduled 7-day excursion was going well enough. Rangel, a quality-control manager for an aerospace company who lives in Riverside, Calif., and Madrid, a drug-store manager, joined a group of 12 on the 95-ft. Celia Angelina to angle for yellowtail around several islands in the Gulf of California. "It was Lorenzo's best trip ever," says Rangel, a Vietnam veteran with two grown children. [P] On Oct. 4 Rangel and Madrid boarded a small skiff with Ramos for a two-hour side trip. When it was time to return, Ramos steered away from the Celia Angelina-southeasterly instead of north—for 90 minutes. Low on fuel and battling gusting winds, the group ran ashore on a stretch of the island so remote that rescue efforts—which covered a 250-mile area—missed them completely. All they had to drink, says Rangel, "was three cans of beer, four 15-oz. bottles of water and a Dr Pepper." [P] First the men bailed out their flooded skiff and, using driftwood oars, tried to row it to the mainland; heavy winds ran them aground and wrecked the boat. Next they built a raft from the wreckage and began the long trek toward the island's northern tip, where fishing boats often anchored. Sleeping in caves, eating raw crabs and crickets, they fought fierce currents as they moved up the jagged coast for three days, until they spotted a shipwreck they recognized from their first night. "We did all that work, and we were right back where we started," says Rangel. [P] Still driven by the thought of his 7-month-old grandson Calvin, Rangel pushed ahead. Eleven days into the ordeal, Madrid—a bulky 5'7" and 260 lbs.-seriously weakened. While wading in chest-high waves, he passed out. They pulled him onto the beach. "I tried to get a pulse," says Rangel. "He was gone." [P] A day and a half later Ramos spotted a small boat manned by commercial divers, and the pair were whisked back to the Celia Angelina. Ramos, who now works at his wife's taco stand in San Felipe, says they survived "because God wanted us to." But Margaret Rangel, 50, who like her husband is a quality-control inspector, credits his strength of mind. "When he said, 'No, I'm not going to die,' " she says, "he meant it." [P] Thirty pounds thinner, Rangel spent a week in a San Diego hospital being treated for an ulcer, a bacterial infection and blood clots in his legs. As he mourns the loss of his childhood friend, Rangel bears no ill will toward Ramos, "a human being who made a mistake," he says. But he may take legal action against the owner of the Celia Angelina. (The ship's captain has insisted the skiff had a radio that the men failed to discover.) Whatever the outcome of the investigation, Rangel won't be taking to the high seas anytime soon. "Fishing used to be my passion," he says. "But now...I don't know." [P] Alex Tresniowski [BR] Edmund Newton in Riverside [P]
Advertisement
Today's Photos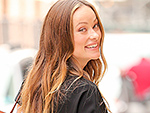 Treat Yourself! 4 Preview Issues
The most buzzed about stars this minute!