People Top 5
LAST UPDATE: Tuesday February 10, 2015 01:10PM EST
PEOPLE Top 5 are the most-viewed stories on the site over the past three days, updated every 60 minutes
Taking the Heat
The Firefighters at Station 10 in Tacoma, Wash., Are All Women—and No Nonsense
And fighting proud of it. Nikolaisen and her three colleagues at Station 10 in Tacoma, Wash., make up that rarity of rarities—the all-female firefighting crew. When they rush to a blaze, they are simply firefighters. "But when we take our packs off, people's jaws drop," says Lt. Jennifer Gunnell, 33.
The women of Station 10 don't get hot under the collar over the quips and catcalls. But they are quick to point out that they're not a novelty act. Men and women firefighters are held to the same standards, and Station 10 is one of the city's busiest; last year it responded to 3,049 calls. "We're just like any other crew," says Nikolaisen. "But without all the cussing and burping." "We're definitely not froufrou," adds the crew's driver, Karen Leming, 41. "We're strong and smart, and we worked way too hard to get here."
No one knows that better than Tacoma Fire Dept. Chief Eileen Lewis. Today, 36 of Tacoma's 402 full-time firefighters are women—but Lewis made history as the city's first, back in 1981. "I never thought about there being a whole crew of women," says Lewis, 48. "I was focused on just one woman—me—surviving."
By the time Leming began volunteer firefighting in '87, the doors had been opened wider. A former power lifter who married Tacoma firefighter Tom Haneline, 57, last year, Leming long dreamed of joining the department, but only did so full-time in 1991, when she thought her four boys—now ranging in age from 11 to 18—were old enough. She was assigned to Station 10 three years ago.
For Gunnell, the job was in the genes. Both her grandfather and father were firefighters. She joined the department in 1990 and was assigned to Station 10 last year. Single, she has built her last two homes herself, using skills that "definitely relate to what we do on the job," she says. Judy Esqueda, 31, the station's newest member, was looking for excitement when she joined the department five years ago. "I've always been physically active and a thrillseeker," says Esqueda, who is married to construction worker Richie Esqueda, 29, and is on temporary leave from the station while attending paramedic school. Nikolaisen, recently married to paramedic Rob Nikolaisen, 33, holds a degree in Eastern European studies. "I was thinking about medical school, but I needed something more active," she says. "This is perfect." A five-year department veteran, she arrived at Station 10 last year.
For all its experience, the crew still feels some extra pressure. "Because we're women, we have to prove we can do this. With guys it's more that they have to prove they can't," says Leming. They do get respect from their male peers. "I know these women. I've worked with them. They're incredibly capable," says Patrick McElligott, president of the Tacoma firefighters union. "I just never want to get into a footrace or a fistfight with Karen Leming, because I think she could whup me." Adds Lt. Paul Sowers, a 12-year veteran: "There are plenty of calls when a woman can soothe the victim in a way I never could," he says. "They just have a way about them."
Laurie Koonce saw that firsthand on Oct. 7, when the crew was summoned after her mother suffered a heart attack; she later died. Koonce and her father were so grateful for their effort and compassion they paid the women a visit. "When we left the station," says Koonce, 57, "I said to myself, 'Ah, woman power!' " That's the kind of praise they've been hearing a lot lately. "We get more than our share of thumbs-up," Leming says, "and yells of 'You go, girl!' "
When the girls aren't going, they plant flowers, tune up the fire engine and chow down on station-cooked meals. "We're not guys," says Leming. "We just eat like guys."
Christina Cheakalos
Mary Boone in Tacoma
Contributors:
Mary Boone.
In her line of work, tall, golden-haired Gayle Nikolaisen endures all manner of sidewalk commentary—usually shouts of "Fire Babe" or "Fire Chick," followed by "Could you drag me out of a fire?" She and her partners just shrug. "We usually let people stumble around," says Nikolaisen, 31. "Then one of us will say, 'That's firefighter!' "
Advertisement
Today's Photos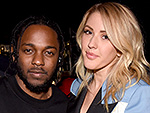 Treat Yourself! 4 Preview Issues
The most buzzed about stars this minute!