People Top 5
LAST UPDATE: Tuesday February 10, 2015 01:10PM EST
PEOPLE Top 5 are the most-viewed stories on the site over the past three days, updated every 60 minutes
Picks and Pans Main: Song
Album of the week
Although Enya has sold 44 million albums worldwide in her 12-year career, not even some of the reclusive Irish singer's most devoted fans would recognize her if they bumped into her at the corner pub. But there is no mistaking Enya's ethereal signature sound on this masterful album, her fifth and her first since 1995's The Memory of Trees.
While critics have variously categorized Enya's work as New Age, pop and even classical, there is no doubt that she has created her own genre by lacing traditional Celtic tunes with haunting melodies and enchanting, multilayered vocals that sound like lullabies. Some of the songs on A Day Without Rain may sound familiar. "Only Time" is reminiscent of her hit "Orinoco Flow (Sail Away)" from her 1988 debut album, Watermark. Once again Enya collaborates with her longtime producer Nicky Ryan and his wife, Roma, whose ambiguous lyrics ("Ever stop and listen/ You don't need a reason/ Let the day go on and on") help create a soothing mood.
Bottom Line: Perfect for a rainy day
Ricky Martin (Columbia)
Thirty seconds into Ricky Martin's new disc, the follow-up to the Puerto Rican heartthrob's multiplatinum English-language debut last year, you can tell why it's called Sound Loaded. The sheer sonic frenzy of the opener, "She Bangs," complete with rock guitar, blaring horns and syncopated hand claps, practically pile drives over the nonsensical lyrics ("You wear me out like a pair of shoes") and flimsy melody. Like much of this album, though, it's not about the song but about the sound. And with Martin delivering his English vocal with more confidence and slang-banging verve, you can't help but shake your bon-bon to it.
It's an everything-but-the-kitchen-sink formula that, surprisingly, works most of the time, especially on the Eastern-meets-Latin "One Night Man." But Martin is less adept at hiding his shortcomings on maudlin pop ballads such as "Nobody Wants to Be Lonely" and "The Touch." And imagine the possibilities if he had a few more good tunes to start with, like the Santana-smooth "Amor." Then he wouldn't have to load it on quite so thick.
Bottom Line: Heavy on style, light on substance
Sara Evans (RCA)
While it may be a little more traditionally country than Evans's first two albums (1997's Three Chords and the Truth and 1998's No Place That Far), Fly is much more eclectic and adventurous. Evans even takes her sweet, delicate voice into hardcore pop with Diane Warren's "I Could Not Ask for More." And she stands up nicely on pop pianist (and frequent Grateful Dead collaborator) Bruce Hornsby's peppy "Every Little Kiss," with Hornsby himself sitting in on piano.
In fact, so intent is Evans on keeping things varied that she tosses a touch of Christian music into the pot with "Show Me the Way to Your Heart," which she cowrote with James LeBlanc. There is also a highway song, "Four-Thirty," and it's a dandy one, even if 4:30 a.m. seems a little late—or early—for a tryst.
Evans, who gave birth to a son, Avery, last year, turns this CD into a family affair. Avery provides backup gurgling on "I Keep Lookin'."
Bottom Line: Striking young country talent expands her horizons
Alan Jackson (Arista Nashville)
The title implies that Jackson might be ranging á la Willie Nelson into pop standards, employing his pungent country twang in the service of classic tunes like Sammy Calm's "All the Way" (in which the phrase "When somebody loves you" is a refrain). Would that it were so.
In fact, the title tune on this follow-up to last year's delightful Under the Influence is a routine country love song. And Jackson devotes much of the album to too-clever-by-half lyrics such as those in "www.memory " ("If you feel the need, just click on me"), "Meat and Potato Man," "It's Alright to Be a Redneck" ("It's alright to have a girl named Thelma Lou/ who don't mind a kiss when you got a little chew") and "Three Minute Positive Not Too Country Uptempo Love Song." This is all innocuous enough, and some of the tracks are mildly amusing. Yet overall it seems to be a waste of one of the most distinctive voices in country music.
Bottom Line: Too cute
Everlast (Tommy Boy)
Former frontman for the rap-rock band House of Pain, Everlast (nee Erik Schrody) scored a hit two years ago with his second solo album, Wbitey Ford Sings the Blues. On that one, he poured Delta blues, folk, country, rock and hip-hop styles into his musical blender. Here he revisits that sound on his deeply satisfying and emotion-charged third effort. As before, Everlast deals withdark ruminations on life, love, redemption and regret, as evident in the moody love song "Babylon Feeling," featuring Carlos Santana, for whom Everlast wrote the Grammy-winning "Put Your Lights On." Yet even with an acoustic guitar in hand and singing in a rough and raw growl, Everlast has a hip-hop heart. He collaborates with Cypress Hill's B-Real on the club-ready "Deadly Assassins" and reworks Slick Rick's morality tale "Children's Story" into a fiery roadhouse stomp. Sounding like an unlikely hybrid of Bob Dylan and Tupac Shakur, Everlast has created an innovative folk-rock-rap fusion.
Bottom Line: True grit and hearty soul
>Moby
After the one-man band known as Moby finished recording his most recent album, Play, at his Manhattan studio, he considered it perhaps his best effort yet. But not even he thought it would make more than a blip on the pop-music radar. "I expected it to succumb to the fate of a lot of idiosyncratic records," says Moby, 35 (real name: Richard Melville Hall). "I thought some people would like it, and then it would disappear."
Hardly. Play (V2) has sold 6 million copies worldwide, transforming Moby (whose great-great-great uncle was Moby Dick scribe Herman Melville) from underground hipster into the poster boy for electronica. His success has even introduced the enigmatic Moby's songs to Hollywood (The Beach), television (The X-Files) and commercials (a Tiger Woods spot). And he does it all. "When you hear piano, it's me playing piano," he says. "When you hear guitar, it's me playing guitar."
This month Moby, who lives in New York City, will cap the world tour he kicked off at Woodstock "99 with a final show during Nobel Prize festivities in Oslo, where he will perform with a 60-piece orchestra. "To go from playing Woodstock to Nobel laureates," he says, "is a strange way to bookend a tour."
Read Chuck Arnold's Music Buzz column atwww.people.com or AOL (Keyword: People)
Contributors:
Ericka Souter,
Chuck Arnold,
Ralph Novak,
Amy Linden,
Joseph V. Tirella.
Enya (Reprise/Warner Bros.)
Advertisement
Today's Photos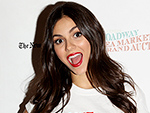 Treat Yourself! 4 Preview Issues
The most buzzed about stars this minute!