People Top 5
LAST UPDATE: Tuesday February 10, 2015 01:10PM EST
PEOPLE Top 5 are the most-viewed stories on the site over the past three days, updated every 60 minutes
Plaza Sweet
With a Welsh Choir, Famous Friends and a 5 A.M. Sing-Along in the Piano Bar, Michael Douglas and Catherine Zeta-Jones Tie the Knot at Manhattan's Fabled Hotel
Catherine Zeta-Jones
was due to wed Michael Douglas on Nov. 18, a contingent of hairstylists and makeup artists set up shop in the dining room of her $5,000-a-night suite at Manhattan's Plaza Hotel. As the barefoot bride-to-be padded around in her hotel bathrobe, Kimara Ahnert, owner of an Upper East Side salon that bears her name, glued individual false lashes to Zeta-Jones's eyelids. John Barrett wound her raven locks into an elaborate bun and topped it with an antique tiara studded with 30 carats of clustered diamonds borrowed from Manhattan jeweler Fred Leighton. "She looked incredible," says Ahnert. "Very regal."
Her gown, too, was fit for a queen: Parisian designer Christian Lacroix had spent months perfecting the two-piece beaded ivory duchesse satin dress with a 6-ft. train. But it was only as she stepped into it that afternoon that the enormity of the occasion hit home: "Oh my God," she said. "I'm going to be getting married!"
And how. It was two years ago that Hollywood veteran Douglas, now 56, met Zeta-Jones, 31, at the Deauville Film Festival in France, where she was promoting her first Hollywood movie, The Mask of Zorro. That night he declared, "I want to father your children." He got that wish in August, when the Welsh actress gave birth to their son Dylan. And now a court of Hollywood royalty, media luminaries, rock stars and diplomats had assembled in the Plaza's Terrace Room to celebrate the couple's marriage with a lavish bash for which the bill reportedly exceeded $1 million. (Though security was tight, it wasn't tight enough: Two secret videos of the event were for sale within days of the union.) As his bride walked down a candlelit aisle on the arm of her father, David Jones, Douglas "was beaming," says a friend. "He just looked over the crowd almost standing on his toes. He looked so happy, and so did she."
Standing together beneath an archway of white roses and tulips, listening to traditional Welsh songs sung by a choir, with 3-month-old Dylan safe in the arms of Michael's mother, Diana, how could they have been anything but? "It was Gregory Peck marrying Audrey Hepburn," Oliver Stone, who directed Douglas in 1987's Wall Street, said of the glamorous event. Even among this seen-it-all crowd, wide eyes ruled. Says Zeta-Jones's friend, Welsh rock singer Bonnie Tyler: "You don't even see things as incredible as that in a movie."
No studio could have afforded the cast. Among the 350 guests who witnessed the couple exchanging traditional vows in a nondenominational 25-minute ceremony were Jack Nicholson and his date Lara Flynn Boyle, Martha Stewart (talk about pressure to get the decor and food just right!), Russell Crowe and Meg Ryan, Danny DeVito and Rhea Perlman, Anthony Hopkins, Goldie Hawn, who came sans longtime love Kurt Russell, and Karl Malden
Lest the shop talk get too tiresome, Douglas, a United Nations Goodwill Ambassador, had friends U.N. Secretary General Kofi Annan and U.N. Ambassador Richard Holbrooke on hand to turn the conversation toward international matters. Relatives and friends of Zeta-Jones's flew in from the U.K. (some on a private jet courtesy of Douglas), including her parents—David, 54, a retired candy-company salesman, and homemaker Patricia, 56—grandmothers Kathleen Fair, 84, and Zeta Jones, 85 (from whom Catherine took her stage name), and brothers David, 33, and Lyndon, 28, who both work for her.
But the loudest cheers were reserved for 84-year-old Douglas patriarch Kirk, who entered the Terrace Room to a round of applause before the ceremony, officiated by New York Chief Judge Judith Kaye. For many, his recital of a Hebrew prayer later at the reception was one of the highlights of the evening. "Kirk struggles for speech now," says a guest close to the actor, who suffered a stroke in 1996. "So almost everything he says is moving."
The bride, for one, was touched by the entire event. "Wasn't it beautiful?" asked Zeta-Jones as she and Douglas retired to his suite for photos (all wedding pictures were purchased by the British magazine OK!) and a glass of champagne before the reception. "It's everything I wanted."
And had painstakingly planned. Almost 11 months have passed since Douglas presented his lady love with a 10-carat, antique diamond engagement ring on New Year's Eve in Aspen. By then, Zeta-Jones was already expecting. Still, the pair might have set an earlier wedding date had it not been for Douglas's protracted divorce from Diandra, his wife of 22 years, which was only finalized in June. Not that they were in any rush. "Nobody was holding a gun to my head," Douglas told Movieline last month. "Certainly Catherine wasn't, even with the fact of having Dylan."
In the weeks after the baby's Aug. 8 birth, the curvy Entrapment star whittled down to her former size 6 and finalized the details of her Big Day, including special touches to reflect her homeland, with New York City wedding planner Simone Martel. After listening to CDs, she selected the Pennsylvania-based Welsh choir Cor Cymraeg Rehoboth and chose a gold wedding band in an ornate Celtic design for Douglas from a jeweler near her hometown of Swansea. (Douglas purchased her diamond and platinum wedding band from David Orgell in L.A.)
The weekend's festivities kicked off on Friday, Nov. 17, with a buffet-style rehearsal dinner of chicken Kiev, shrimp, beluga caviar and chocolate-covered strawberries for 165 guests at Manhattan's ornate Russian Tea Room. "The feeling was very warm," says an insider. "The families meshed well." The happy couple slipped out at 9:30 p.m., but not their Welsh guests, who partied on past midnight. "We are always the last to leave," declared one, "and the closest to the bar!"
The next morning florists from Manhattan's David Beahm Designs were at the hotel as early as 4 a.m., festooning the wedding rooms with hundreds of roses, lilies and orchids in creams and pastels that filled no fewer than three 20-ft. Ryder trucks. Douglas spent Friday night at his apartment on Manhattan's Central Park West, while Zeta-Jones rested up at the Plaza. By the time he entered the hotel through a side door at 10:30 a.m., fans and paparazzi lined the main entrance facing Fifth Avenue, braving chilly temperatures and kept in check by some 30 New York City police and more than 20 security men.
At 6:30 p.m. the faithful were rewarded as the first in a parade of limos pulled up and disgorged its famous passengers. Inside the hotel, guests sipped mimosas and Perrier, and learned their table numbers in a most elaborate fashion. "There was a tree in the center of the room, and hanging off the tree were long silk ribbons," explains Dana Reeve, who attended with her husband, Christopher. "At the end of the ribbons were leaf shapes with the names of guests written on them, and a man with silver scissors would ask your name and cut down your leaf."
Trumpets signaled guests to take their seats in the Terrace Room, where Douglas was waiting nervously with his father and his best man, Cameron, 21, his son from his marriage to Diandra. Just before 7:30 p.m., two flower girls clad in ivory Lacroix dresses stepped down the aisle followed by a ring bearer and page boy (all nieces and cousins of the couple's). Four bridesmaids were next—matron of honor, British TV host Anna Walker; Catherine's stylist Fati Parsia; her niece Jenna Jones and Cameron's girlfriend Jennifer Gatien, all in powder-pink Lacroix. As Zeta-Jones appeared, the 40-member choir struck up the Welsh song "Watching the White Wheat." "She looked like a fairy princess," says her friend, English costume designer Penny Rose.
And the fairy tale had only begun. Chapter two? A sumptuous feast of roasted Maine lobster, rack of Colorado lamb and chocolate dessert, washed down with French wines in the Grand Ballroom. The Starlight Orchestra played dance music, and between courses Zeta-Jones, who had changed into another skirt (identical to the original, but with no train), made the rounds of her guests. "She was very fun," recalls Dana Reeve, "saying, 'Watch out! Watch out! Big dress coming through!' " Cameron scored a laugh by telling the crowd how he knew his dad was in love when he "flew to L.A. for dinner." And Kirk Douglas, surrounded by all four of his grown sons, spoke on behalf of baby Dylan, beginning: "My grandson said to me this morning..."
With the speeches out of the way, Douglas had his friend Gladys Knight croon "You're the Best Thing That Ever Happened" as the couple's first dance. The song was a hit—but the finale was yet to come. After Knight's hour-long set, guests Jimmy Buffett and Art Garfunkel took the stage and sang "Bridge Over Troubled Water." Then Foreigner's Mick Jones belted out "I Want to Know What Love Is" with Stephen Stills and Simply Red lead singer (and Zeta-Jones ex-beau) Mick Hucknall. Bonnie Tyler performed her 1983 hit "Total Eclipse of the Heart." "It was somewhere between planned and impromptu," Garfunkel says of the set, which songwriter Jimmy Webb arranged.
Either way, the guests, who each received a silver Welsh love spoon engraved with the bride and groom's initials, were thrilled. "It was just like vintage rock gone crazy," says Zeta-Jones's friend Rose. "We all danced until about 2 a.m., then we graduated from the ballroom to the bar, where we sang Welsh songs around the piano until about 5, led by Catherine. Catherine's dad did a solo. Catherine sang a solo directly to Michael. It was brilliant."
It was also no wonder that the happy—and perhaps hoarse—newlyweds didn't emerge from their suite until 5 p.m. The pair kept their honeymoon plans under wraps. When they return, Mrs. Catherine Zeta Douglas, as she will be known privately (Zeta-Jones will remain her screen name) and her husband will split their time between Douglas's Manhattan pad and their home in Beverly Hills—although with others in Aspen and on Majorca, Spain, they have plenty of options. On Sunday, though, they were quite content to bask in their postnuptial glow. Stepping out of the Plaza, the pair were greeted by a group of die-hard fans screaming their congratulations through the frigid early-evening air. "Yeeaaahhh!" yelled Douglas, waving and obviously enjoying the moment. "Thank you. All right!"
Anne-Marie O'Neill
Elizabeth McNeil, K.C. Baker, Angela Mosconi, Rebecca Paley, Joseph V. Tirella, Lucia Greene and Ellen Mazo in Manhattan, Michael Fleeman in Los Angeles, Nina Biddle and Pete Norman in London and Esther Leach in Aberystwyth, Wales
Contributors:
Elizabeth McNeil,
K.C. Baker,
Angela Mosconi,
Rebecca Paley,
Joseph V. Tirella,
Lucia Greene,
Ellen Mazo,
Michael Fleeman,
Nina Biddle,
Pete Norman,
Esther Leach.
The flurry of preparations was worthy of a coronation. Seven hours before
Advertisement
Today's Photos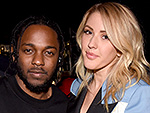 Treat Yourself! 4 Preview Issues
The most buzzed about stars this minute!