People Top 5
LAST UPDATE: Tuesday February 10, 2015 01:10PM EST
PEOPLE Top 5 are the most-viewed stories on the site over the past three days, updated every 60 minutes
Picks and Pans Main: Tube
Week at a Glance
Show of the week
If there were some sort of Eastern religious philosophy of stardom, Wesley Snipes would be its guru. He represents a perfectly harmonious balance between Hollywood charisma and solid but subtle acting talent. The typical Snipes performance is virile and smooth without turning to slickness. His physical presence cannot be ignored, but it's the quiet, thoughtful details of the performance that hold our attention.
Snipes is both executive producer and star of this adaptation of a 1989 novel by Terry McMillan (Waiting to Exhale). A music teacher (Sanaa Lathan) moves into a Brooklyn brownstone apartment. Snipes, an odd-job construction worker who has just refinished the apartment's floors, helps her move in. They fall in love. He moves in. But she's preoccupied with trying to break into a singing career, and it bothers her that Snipes is less than gainfully employed (with two boys from a not-yet-terminated marriage to boot).
The subsequent romantic oscillations are fairly predictable. But Snipes, increasingly feeling the sting of being a male dependent, creates dramatic surprises in the smallest moments. Alone in a drunken rage, he takes a hammer to the walls of the apartment. He pauses at the piano where his lover writes her songs. Will he smash the hammer down on the keys? In that second an emotional chasm opens up, and a soul teeters between love and ruin.
Bottom Line: True Wes
PBS (check local listings)
This hour-long episode of Nova is a succinct, sensibly laid-out survey of the sprawling, alarming topic of eating disorders, primarily anorexia nervosa. The possible contributing factors are all over the map: misdirected anger, brain chemistry, media influences. It's especially disturbing that several of the young anorectic girls shown here say that cautionary stories, such as the 1988 TV movie The Karen Carpenter Story, not only taught them about eating disorders but made them seem glamorous. Then there's a 54-year-old former ballerina whose anorexia destroyed her career and left her hunched over with osteoporosis. "The scale," she says, "becomes your altar." Susan Sarandon narrates.
Bottom Line: Solid look at a troubling topic
TNT (Dec. 10 and 11, 8 p.m. ET)
Even with an adaptation as humdrum as this, there is still the comfortable pleasure of watching four hours' worth of Charles Dickens's 1850 classic rumble by like a long leisurely train. In the front compartment is little Davey, his soon-to-die mama and that cruelest of step-fathers, Mr. Murdstone. In the next car come two good-hearted souls—his eccentric aunt Betsey Trotwood and his friend, the improvident but optimistic Mr. Micawber. On and on goes the train, crammed with characters. In the rear car, after many misadventures, sit the adult Copper-field and dear wife-to-be Agnes. They stare out at the unfurling landscape of their future. Ah!
Unfortunately, as far as the acting goes, nothing much turns up here. Sally Field plays Betsey Trotwood with unnatural little bursts of energy. Her lines keep popping out like bread from a toaster. And Michael Richards, as Micawber, cannot resist doing Michael Richards—twitching, gyrating, stammering. If ever a man could benefit from an attack of the vapors, he's the one.
Bottom Line: Your lit parade
Fox Family (Dec. 10, 8 p.m. ET)
Comedian Andy Dick (News Radio) plays Lloyd Stedman, a low-level bumbler at an adoption agency in Los Angeles. Because of an unexpected staff shortage during the holiday crunch, he is entrusted with his first big job, shepherding an Indonesian baby boy cross-country to a suburban family in Connecticut. Lloyd makes it to the East Coast, all right, but the baby gets left behind at a customer-service counter at the airport. Instead of justifiably subjecting this clod to some form of medieval torture involving hot oil, horses and metal spikes, the family decides that Lloyd is a lovable naïf. Soon he's even decorating the tree. The only one who can't stand him is the father-to-be, an uptight executive.
Dick runs around and leaps about with the dumb, slathering enthusiasm of a dog at the sight of a gourmet bone on Christmas morning. But he doesn't actually seem to be enjoying the part. Would you?
Bottom Line: Return to sender
USA (Tues., Dec. 12, 9 p.m. ET)
This two-hour movie, based on an actual criminal case, is an unusually grim story of adolescent murder—In Cold Blood by way of Dawson's Creek. Pretty, unknowing Laurie, recently transplanted with her divorced mother from the city to rural Pennsylvania, attracts the attentions of a trashy local boy (Rel Hunt, who looks like a more willowy John Mellencamp). His mentally unstable girlfriend (Marnette Patterson) gets it into her peroxided head that Laurie did the seducing and begins stalking her. The whole thing is badly acted—Patterson is about five rungs over the top—but feckless Laurie, almost resigned to the fact that she'll be killed, is a hauntingly sad figure.
Bottom Line: Show-downer
The Natalie Cole Story
NBC (Dec. 10, 9 p.m. ET)
Natalie Cole's life story, published only last month as an autobiography called Angel on My Shoulder (excerpted in PEOPLE), already has been adapted into a TV movie. By next week she may well have written a sequel and this slapdash affair, which has only a few singing highlights, will be in repeats. Love follows Cole uphill (a glamorous childhood as Nat King Cole's daughter), then down into a dark valley of drug abuse and back up to a new peak of recovery. Theresa Randle plays adult Natalie until the final third. Then she hands the role off to Cole: Emerging from rehab, she stands next to Cole, identically dressed. The camera follows Cole off to the film's conclusion. Odd.
Bottom Line: Forgettable
Terry Kelleher is on temporary leave.
>Sunday, Dec. 10 ELVIS AND THE MEN WHO WOULD BE KING TLC (10 p.m. ET) Hour-long documentary about four Elvis impersonators with big hair and bigger dreams.
Monday, Dec. 11 A CHARLIE BROWN CHRISTMAS CBS (8 p.m. ET) The old Peanuts classic.
Tuesday, Dec. 12 ED NBC (8 p.m. ET) To impress a travel writer visiting Stuckeyville, Ed cooks up something called the Festival of Ducks.
Wednesday, Dec. 13 BIOGRAPHY: RANDY TRAVIS A&E (8 p.m. ET) The troubled, then happy life of the country star.
Thursday, Dec. 14 PRACTICAL MAGIC HBO (9 p.m. ET) A 1998 romantic comedy with
Sandra Bullock
and
Nicole Kidman
as two very good-looking witches.
Friday, Dec. 15 THE WEST WING NBC (9 p.m. ET) The President flies out to the West Coast while things get sticky in the Middle East.
Saturday, Dec. 16 THE PREACHER'S WIFE ABC (8 p.m. ET) Whitney Houston and
Denzel Washington
in Penny Marshall's 1996 remake of the holiday perennial The Bishop's Wife.
HBO (Dec. 9, 9 p.m. ET)
Advertisement
Today's Photos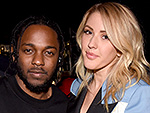 Treat Yourself! 4 Preview Issues
The most buzzed about stars this minute!