People Top 5
LAST UPDATE: Tuesday February 10, 2015 01:10PM EST
PEOPLE Top 5 are the most-viewed stories on the site over the past three days, updated every 60 minutes
Unleashed Fury
A Dog Attack in San Francisco Kills a Beloved Lacrosse Coach and Stirs Outrage Coast to Coast
The answer was horrific indeed. The dog, a fierce breed that mixes the English mastiff with the Canary Island cattle dog and is often trained to fight other dogs, had torn out Whipple's throat. So gruesome was the scene of carnage in the blood-soaked hallway that several police officers later received trauma counseling. Whipple's death stunned and outraged San Franciscans and, not surprisingly, made headlines nationwide. "It's tragic," says Lt. Henry Hunter of the San Francisco Police. "Here's a greatly admired woman coming home to a locked-gate apartment house and being killed on her doorstep—by a dog. It's bizarre."
Especially when contrasted with the ebullient and graceful way that Diane Whipple lived. Raised in Manhasset, N.Y., Whipple was the sort of friend who never forgot a birthday or anniversary and who often composed poems for those close to her. A superlative athlete, she excelled in almost every sport she tried. But her passion was lacrosse. At Penn State, she was a two-time All-American in the sport and was named the university's female athlete of the year in 1990. After graduation she moved to San Diego and began to compete professionally as a middle distance runner in track and field, with hopes of making the U.S. Olympic team for the 1996 Games in Atlanta. when she failed to do so, she turned to coaching lacrosse.
In the fall of 1999 she signed on to coach the team at St. Mary's a small Catholic coed college about 25 miles east of San Francisco. In her brief tenure she developed a remarkable rapport with her players, who often lined up outside Whipple's office for the chance to flop down on her couch, talk and munch on the candy she always kept in a jar on her desk. "Diane played so many roles," says Andy McDowell, an assistant athletic director at St. Mary's. "She was a big sister, a friend when she needed to be, a mom, a coach."
At home, she delighted in her relationship with Smith, whom she had met in Los Angeles in 1994. Most weekends the couple went running in the woods on the other side of the Golden Gate Bridge. "She taught me to take advantage of every day," says Smith, "that there are no guarantees and that the little things in life really do matter."
On their part, Knoller and husband Robert Noel, 59—both lawyers—seemed an unlikely couple to be involved in such a troubling incident. Married for 13 years and working out of their apartment, they took on a wide range of cases. They had won awards for helping the homeless and destitute. In recent years they had defended both guards and inmates in the state prison system. "These are not people who go around hurting people," says Allan Paul, owner of the San Francisco Brewing Company, where Knoller and Noel are well-liked regulars. "These are people who go around helping people."
Still, Knoller and Noel did little to help themselves with their tortured explanations of how the incident occurred. In a rambling 18-page letter to the San Francisco district attorney, Noel seemed to suggest that Whipple bore some responsibility for the attack. He said that she may have been wearing a pheromonebased perfume that could have triggered the response in the dogs. He even speculated that "as a serious athlete she may have been a user of steroids," which could have had a similar effect—assertions that authorities dismissed as baseless.
As for the dogs themselves, Knoller and Noel first told police they had rescued them from an owner who had mistreated them. But the full story turned out to be more complex—and more disturbing. It emerged that the true owners of the animals were two convicts, Paul Schneider, 38, and Dale Bretches, 44, both of whom are serving life sentences without parole in California's maximum-security Pelican Bay prison. Both Schneider, convicted of robbery and attempted murder, and Bretches, doing time for murder, are members of the white-supremacist Aryan Brotherhood.
Some years back Knoller and Noel met Schneider while working on a prison case. The relationship quickly blossomed into a warm, if improbable, friendship. In a letter to authorities, Noel glossed over Schneider's crimes, describing him as "a man of honor, integrity and intelligence." Noel might have added enterprise, because with money Schneider gained from a court judgment against the state Department of Corrections, he and his buddy Bretches, who spent hours sketching animals in prison, came up with a scheme to breed dogs for profit. (Authorities speculate the animals were to be sold as guard dogs for Mexican drug gangs.)
To facilitate his plan, Schneider turned to Janet Coumbs, 50, a single mother living on a four-acre farm in rural Northern California who visited him regularly in what she thought was a charitable gesture. In violation of prison regulations, Schneider proposed that he put up the money to buy the Presa Canarios and that Coumbs pay him back as she sold puppies. "I thought he was a nice guy," says Coumbs. "I guess I was pretty naive."
In June 1998 she picked up the first young dogs paid for by Schneider—Bane and another Presa Canario named Isis. As Bane grew, he became difficult to control. Soon no fence could hold him, and Coumbs was forced to keep him chained in the yard. Then in January 1999 Schneider paid for two more Presas, Hera and Fury. Hera had a particularly nasty disposition, killing a kitten belonging to Coumbs's daughter. She and Bane also killed sheep and chickens on the farm. In the fall of 1999, apparently believing that Coumbs was pampering the dogs, Schneider hired Noel and Knoller to get them back, which they did, picking the animals up last spring. Coumbs says she told the attorneys the animals were vicious and had killed some of her livestock. By last September, though, Bane and Hera were living with the couple.
Although some neighbors reported having no untoward encounters with the pets, dozens of other local residents have told police they lived in fear of them, and that Bane had earned the nickname "Dog of Death." According to Smith, Whipple had been bitten on the hand by one of the dogs in December. Police are investigating whether Knoller and Noel knew the dogs were vicious. If they did, the couple could face charges of involuntary manslaughter. (In a bizarre twist, three days after the attack Knoller and Noel legally adopted Schneider.) But for Diane Whipple's friends and loved ones, the terrible end to her truncated life begged understanding. At a memorial service on Feb. 1 in the chapel at St. Mary's, the 450 mourners were suddenly rocked by a mild tremor. "When we had that earthquake, everyone inside froze," says Sharon Smith. "People said, 'That's [Diane] saying, 'I'm here.' "
Bill Hewitt
Frances Dinkelspiel in San Francisco and Rebecca Paley in New York City
Contributors:
Frances Dinkelspiel,
Rebecca Paley.
Laden with groceries, Diane Whipple had just returned to her apartment in the upscale Pacific Heights section of San Francisco the afternoon of Jan. 26. As she opened the door to her sixth-floor apartment, a neighbor's dog—a 112-lb. female Presa Canario named Hera—rushed down the narrow hall and began barking furiously at her, quickly followed by 123-lb. Bane, a male Presa, who was leashed but pulling the helpless neighbor, attorney Marjorie Knoller. What happened next is unclear, but somehow Whipple, 33, a popular lacrosse coach at local St. Mary's College, found herself on the floor and Bane attacked. Shortly afterward, as Whipple's companion of seven years, Sharon Smith, 35, returned home, the landlord told her that her roommate had been the victim of a dog bite. Recalls Smith: "I thought, how bad can it be?"
Advertisement
Today's Photos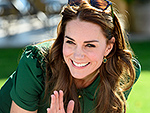 Treat Yourself! 4 Preview Issues
The most buzzed about stars this minute!