People Top 5
LAST UPDATE: Tuesday February 10, 2015 01:10PM EST
PEOPLE Top 5 are the most-viewed stories on the site over the past three days, updated every 60 minutes
Russell Crowe swaps love with Meg Ryan for his home on the range
FOCUS
Men—even macho men—sometimes need a shoulder to cry on when they split from a loved one. So it was only natural that Gladiator star Russell Crowe opened his heart recently when approached by Australian journalist Nui Te Koha of Melbourne's Herald Sun. "It's rough being away from your dog for six months," Crowe told the paper. "That's rough stuff, man."
You were expecting some chat about Meg Ryan? No worries. Crowe obliged at length, discussing their breakup after about six months and placing the blame, in his mind, squarely on the shoulders of...geography. He wanted to spend his down time not only hanging out with his pooch but also ear-tagging his cattle at his farmhouse in northern New South Wales; she preferred R & R at her newly purchased $8 million mansion in Bel Air, Calif. "The bottom line," said Crowe, "is I have a big life here [in Australia]." Among its charms: "I get to wake up in the sun. I get to walk around under the trees. It's really simple things."
And what of Ryan? "Meg is a beautiful and courageous woman. I grieve the loss of her companionship, but I haven't lost her friendship," Crowe said. "She's got an incredibly inquisitive mind, so it was very easy for us to be in the same room together for hours and hours and hours, just talking. That was very special."
Yet they still broke up. Says Crowe: "Now and then you have to let yourself off the hook in terms of responsibility." And pay the price in terms of media attention, it seems—a fact of life that amuses the actor. "I don't care what the misconceptions are. I'm a bad boy. I'm Lothario. Whatever, mate." The stories, he said, tend to put him into "a small emotional box. [As if] 'You must be this insensitive man thing!' "
Maybe so. After all, the reflective Crowe leaves us with this parting thought: "To see somebody that you are immediately attracted to on a number of different levels...you should enjoy that. Why not just allow yourself the experience, even if the situation is incorrect?"
For W, Country Comes First
Dotting the exclamation point of Lone Star pride already displayed at the Inaugural festivities, President George W. Bush invited fellow Texan Lee Ann Womack to perform Feb. 25 at his first big formal White House dinner. "I've been told that President and Mrs. Bush want me to sing 'I Hope You Dance,' " says Womack, 34. "It's a song of hope and never giving up on your dreams." She is looking forward to a chance to speak with the First Lady "about her feelings on education, since I home-school [teaching her daughter Aubrie, 10]. Education is very important to me." As for the President, Womack thinks of him as "a good ol' boy, someone I feel I could sit down and have a beer with. Or should I say a cup of coffee?" So did she vote for him? "My daddy told me early on, 'Don't go around aligning yourself with anyone. You're a singer, not a political activist.' " Fine, but just between us? "The Bushes are also Texans, and I'm proud of them."
Not on the guest list: West Wing actor Martin Sheen, who recently called the freshly minted leader of the free world "a bad comic working the crowd, a moron, if you'll pardon the expression," in the British press.
Hannibal's Snack Attack
You might think that the sight of sautéed human entrails onscreen would dissuade American moviegoers from gulping down popcorn, nachos and Gummi Bears while viewing Hannibal, the lurid Silence of the Lambs sequel. Not so, report reps for the AMC and Magic Johnson theater chains, who say snack sales are equal to or slightly better at Hannibal than at other films. "People haven't been too offended by the movie to eat," says Kip Bunyea, manager of the Pacific Roland Plaza cinema in Novato, Calif. "A few people have walked out of the theater saying [the film] was nauseating, but they were mostly older folks." A note to connoisseurs: Chianti may not go well with Milk Duds.
POP QUIZ
with Jeremy Irons
Jeremy Irons set sail from Wellington, New Zealand, Feb. 18 on the fourth leg of what is billed as the world's toughest yacht race, the BT Global Challenge. Irons, 52, expects to leave the LG Flatron in Sydney on Feb. 25, where he'll party with the crew before they set sail on the rest of the voyage to London. He spoke with Scoop about his nautical prowess.
What have you done to prepare?
Psychologically I've thought about it a bit and physically, no, I'm too busy to do anything about it. I'm not working out every day, which I probably should be. I'm relatively fit, so we will see how I do.
You'll be sailing the Tasman Sea, famous for its 40-ft. waves and winds of up to 35 knots. Ever seen a 40-ft. wave?
I have, actually, and they are frightening, very frightening, but the boat seems to be doing quite well.
Ever been seasick?
I have once in a very nasty sea in the Greek islands. I shall take some pills just in case.
What experiences prepared you for this?
I've sailed since I was about 5, dinghy sailing as a boy. I have just a small thirty-footer now—a wooden ketch—in which I do coastal sailing in Ireland. I've never been to sea for seven days in a boat of this size.
What hardships do you expect to encounter? Freeze-dried food?
I've never eaten freeze-dried food, but I have to say I eat anything. I think of food like filling up a racing car—it's a fuel for me.
Anything else?
This constant wear on the body—that will be interesting to see how I deal with that. And joining a crew of 18 people, where there is no privacy and you are reliant on each other, that is also a challenge.
Will you have a specific responsibility?
I'm there for the work, not for the ride.
Nervous?
A little nervous, a little apprehensive. I think I would be a fool not to be. I'm always a little apprehensive when I go on the sea, because the sea is immensely powerful. I think it will be one of the most challenging things I've done.
ON THE BLOCK
AFFLECK'S ABODE
It looks like
Ben Affleck
is ready to bounce back to the East Coast while he searches for a little privacy. According to the Los Angeles Times, the actor-writer has put his bachelor digs—a five-bedroom 7,500-sq.-ft. Hollywood Hills mansion—on the market for about $2.3 million. Affleck, 28, plans to spend more time in New York City, where he is currently filming the thriller Changing Lanes. He's not giving up on L.A., it's just that the current place, with its theater and rooftop pool, is so close to the street that fans can almost peek through the windows to see Affleck's real-life adventures. He reportedly hopes to find a more secluded West Coast home soon.
Contributors:
Ting Yu,
Liza Hamm,
Michelle Bowers,
Chris Coats,
Abby Roedel.
Back to the Ranch
Advertisement
Today's Photos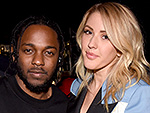 Treat Yourself! 4 Preview Issues
The most buzzed about stars this minute!