People Top 5
LAST UPDATE: Tuesday February 10, 2015 01:10PM EST
PEOPLE Top 5 are the most-viewed stories on the site over the past three days, updated every 60 minutes
Snow Business
Gutsy Pals Ann Bancroft and Liv Arnesen Ski Across the Antarctic—and into History
Here's to a couple of crazy dreamers, who on that February day, after a 1,700-mile journey, became the first women ever to ski unaided across the Antarctic landmass. Their original plan was to press on an extra 500 miles over a frozen sea known as the Ross Ice Shelf. But four days after their triumphant crossing, with the polar winter setting in, they had to be air- lifted to safety. "I was teary, with my forehead pressed against the cold window," said Bancroft of the airlift. "Yet I am also very excited to be heading home."
When it comes to polar exploration, Bancroft and Arnesen are far from plucky amateurs. Independently, they grew up captivated by the saga of Sir Ernest Shackieton, the British explorer who survived 20 months in the Antarctic after his 1.914 expedition went awry. "We were hooked," says Bancroft, who suffers from dyslexia, which made schoolwork difficult, but who excelled in sports and outdoor activities. Both worked as teachers—Ban-croft taught physical education in elementary school, while Arnesen was a junior high composition in- structor—before embarking on their initial polar expeditions. In 1994 Arnesen, whose husband, Einar Glestad, 54, is a physiotherapist, became the first woman known to ski solo to the South Pole. Mean- while, Bancroft, who lives on a farm in Scandia with her partner, Pam Arnold, 42, a graphic designer, was the first woman to ski to both the North and South Poles. Two years ago, Bancroft and Arnesen, who knew of each other's exploits, arranged to meet and soon hatched their plan to follow in the footsteps of their hero Shackieton.
With funding from corporate sponsors, they set out on their journey. Each woman had to haul a sled weighing 240 lbs. that contained all their gear and provisions. On good days, when the wind blew favorably, they rigged up parasails and glided across the snow and ice, but when the wind died down, they had no choice but to harness themselves to the sleds and pull. Their diet had a numbing sameness: for breakfast, oatmeal with dried fruit and nuts; for snacks, energy bars and sports drinks; and finally some dehydrated dish such as cod stew for dinner.
Other than a two-day respite with U.S. researchers at the South Pole, their contact with the outside world was primarily through an Internet site that was monitored by millions of children worldwide. The most dangerous leg of the trip came toward the end, when they crossed the 80-mile Shackleton Glacier, which is riven with fissures that can lead to fatal falls. "They were sending snow bridges tumbling into crevasses," says Arnold. "I didn't sleep well for about 10 days.
Now homeward-bound aboard a chartered Australian ship, Arnesen and Bancroft are looking forward to doing "ordinary" things, says Arnesen, like "picking up the paper, drinking a cup of coffee, eating a crisp apple." For both, though, the first order of business is a shower. "We're a little funky," says Bancroft, who seemingly hasn't gotten the wanderlust out of her system. Once back in Minnesota, she says, "I just want to walk in my woods."
Bill Hewitt
Margaret Nelson in Minneapolis and Kelly Williams in Chicago
Contributors:
Margaret Nelson,
Kelly Williams.
They didn't have any drinking glasses, so they settled for empty film canisters. But Ann Bancroft and Liv Arnesen did have a pretty good reason to toast—three incredible months spent crossing the Antarctic, enduring bouts of altitude fatigue, seeing one of their sleds split open by ice as hard as steel and feeling their muscles strained to the breaking point. Not to mention surviving the aching cold, with temperatures averaging 20° below zero and winds gusting at speeds up to 50 mph. And so on Feb. 11, Bancroft, 45, of Scandia, Minn. , and Arnesen, 47, of Oslo, pitched their tent on the edge of the world, broke out a bottle of scotch they had saved and had a little drink. "We toasted ourselves and all the people who supported our dream," Bancroft says in a satellite phone interview with PEOPLE, "however crazy they thought that dream might be."
Advertisement
Today's Photos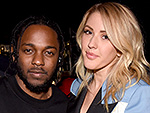 Treat Yourself! 4 Preview Issues
The most buzzed about stars this minute!