People Top 5
LAST UPDATE: Tuesday February 10, 2015 01:10PM EST
PEOPLE Top 5 are the most-viewed stories on the site over the past three days, updated every 60 minutes
Murder at Dartmouth
Police Say Two Teens Killed Two Beloved College Professors. But Why?
McCollum, the retired dean of Dartmouth Medical School, rushed to the scene, only to find carnage unlike anything he had seen in 52 years as a physician. "It wasn't just death—I've seen that," he says. "These were friends in their home. It was sudden, senseless and deliberate, and whatever you've seen, nothing prepares you for that." Police later revealed that the couple had been stabbed repeatedly in the head and torso with a 12-in. bayonet-like knife.
To the horrified bucolic college community, the slaying seemed as mysterious as it was violent. Was it a random act or the work of an acquaintance, perhaps a student or colleague? After launching a nationwide manhunt, authorities may have come closer to an answer. At around 4 a.m. on Feb. 19 at a truck stop 45 miles east of Indianapolis, Henry County Sheriff's deputies arrested James Parker, 16, and Robert Tulloch, 17, straight-A high school students from Chelsea, Vt., both of whom were subsequently charged with first-degree murder.
The boys were apprehended through basic police work and a bit of good luck. It is believed that a sheath left at the crime scene had led investigators to a company that sells knives on the Internet. On Feb. 15, after obtaining a list of recent customers, police briefly questioned Parker and Tulloch, both of whom seemed cooperative, even agreeing to be fingerprinted. (Dennis McClure, the sheriff for Chelsea, said later, "The prints probably matched enough for an identification.") The morning after they were questioned, however, the boys fled Vermont in Parker's sister's Audi. After ditching the car in Massachusetts, they made their way to a New Jersey rest area, hoping to hitch a ride out West. There, they were picked up by trucker James Hicks, who was hauling M&M candy to Chicago. "I got three boys," Hicks, 45, told The Boston Globe. "One's in heaven and two are still here, and I just felt sorry for them."
Hicks took Parker and Tulloch as far as rural Spiceland, Ind., where he put out a call on his CB asking if anyone could give a ride to two boys heading for California. The request was intercepted by Sgt. William Ward, a 22-year veteran of the Henry County Sheriff's Department, who had earlier seen a TV report about the suspects. Pretending to be a fellow trucker, Ward told Hicks to leave the boys at the Flying J truck stop on Interstate 70. Minutes later he and two other officers nabbed Parker and Tulloch as they waited for their imagined ride. "They were very quiet," says Ward. "They both very closely resembled the photographs on the news program."
Police have yet to establish a motive for the slayings, but Dartmouth friends still find it inconceivable that someone would wilfully harm the Zantops, who left two daughters, Veronika, 29, a medical resident in Seattle, and Mariana, 27, an international aid worker in New York City. "You want to speak well of the dead, but you don't have to put any effort into it with them," says Bruce Duncan, ex-chairman of the German studies department. "They made their home a center of laughter, conversation and politics," adds journalism and women's studies professor Alexis Jetter.
Naturalized as U.S. citizens three years ago, the Zantops came from war-torn Germany, although Half, one of six children, grew up in Barcelona, where his parents ran a printing business. It was while studying geology at Stanford University that he met Susanne, who had been born to a factory manager and his wife. Wed in 1970, the Zantops shared passions for skiing, gardening and travel, living in Central America, Argentina and Spain as Half worked as a mining industry geologist. Recruited by Dartmouth in 1976, he was known as a witty, popular teacher. "He was with it too," says senior Meghan Dowd, 21. Susanne earned a doctorate in comparative literature from Harvard, joined the Dartmouth faculty and became a noted scholar. "Susanne was fierce, funny and perhaps the best cook I have ever known," says history professor Annelise Orleck. "She was the kind of person who embraced you immediately."
The Zantops were deeply involved in Amnesty International and were known to fire off e-mails to legislators over a variety of issues. On Jan. 28, Audrey McCollum found an e-missive from Susanne, sent at 8:33 a.m. the day before, urging their senators to oppose the nomination of John Ashcroft as U.S. Attorney General. It was the last McCollum would hear from Susanne. "In a sense we've seen one of Hitchcock's most gruesome movies," she says of the killings. "And it is real."
The same might be said of dismayed residents in the Rockwellian town of Chelsea, 35 miles away, where neither suspect had ever been in any serious trouble. One of two children born to John Parker, 52, a builder, and his wife, Joan, 50, a part-time teacher's aide, Parker is known as an avid bass and keyboard player and the class clown. "Jimmy was kind of crazy," says fellow student Molly Jackson, 15. "He'd disrupt class and make teachers laugh." Clean-cut Rob Tulloch, near the top of his class, former president of the student council, and a member of the Chelsea high school debating team, also seemed an unlikely killer. A son of Michael Tulloch, 47, a carpenter, and Dianne, 45, a nurse, Rob, who has three siblings, has shown cockiness. At last year's state debating championship, Rutland High debate coach Bill Dritschilo felt Tulloch "was downright cruel to the opposition. He had a lot of talent, except that he pushed the envelope."
Perhaps farther than anyone could have imagined. If the boys are guilty, they brutally stilled two lives of passion and mutual devotion. At the Zantops' Feb. 3 memorial service Dr. Sujee Fonseca, an ex-student from Sri Lanka whom the Zantops took in and helped put through medical school, recalled a moment she'd witnessed in late December. "Susanne came up to Half with a broken [Christmas] ornament in hand, pouted lips and said, 'Half, would you please put this together?' And Half said, 'Susanne, nothing is permanent except my love for you.' "
Richard Jerome
Eric Francis in Hanover and Trine Tsouderos in Chicago
Contributors:
Eric Francis,
Trine Tsouderos.
Over a feast of cheese fondue, Dr. Bover McCollum was celebrating his 76th birthday at home with his family in Etna, N.H., when the knock sounded. "We had just finished our last round of dips when there was an appalling banging at the door," recalls his wife, Audrey, also 76, a retired psychotherapist. "A terrible urgency." On their porch the evening of Jan. 27 stood a distraught Roxana Verona, 54, a Dartmouth professor of French and Italian. She had gone next door for dinner with Half Zantop and his wife of 30 years, Susanne, both German-born professors known for their warmth and social activism. "The door will be open, just come right in," they had told her. But when she entered the eerily silent house and made her way to the study, she discovered Half, 62, professor of earth sciences, and Susanne, 55, head of German studies, lying in a sea of blood.
Advertisement
Today's Photos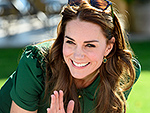 Treat Yourself! 4 Preview Issues
The most buzzed about stars this minute!