People Top 5
LAST UPDATE: Tuesday February 10, 2015 01:10PM EST
PEOPLE Top 5 are the most-viewed stories on the site over the past three days, updated every 60 minutes
Picks and Pans: Pages
Plain Jane
The words "first novel" don't exactly inspire most of us to leap for our reading glasses, but 33-year-old John Searles is an impressively assured new voice in this debut effort. When Dominick, a sensitive 15-year-old growing up in a working-class Massachusetts town in the pre-Roe v. Wade 1970s, learns that his father's sexy mistress Edie is pregnant, he decides to do a secret favor for her in the hope of winning her favors. As a bonus Dominick plans to spite his parents—a skirt-chasing father who has always been distant and a mother too willing to play victim.
But Dominick learns a painful lesson when his efforts lead to his mother's undoing. Guilt-ridden, the teenager embarks on a harrowing journey to uncover disquieting secrets about his family that have shaped his short life. Though the story line is straight out of a thriller—a kidnapping, a back-alley abortion, love on the lam—the novel always stays centered on a decent kid's struggle to understand himself and his own ever expanding heart. (Morrow, $25)
Bottom Line: Compelling coming-of-age tale disguised as a potboiler
by Suzanne Chazin
Married to a deputy fire chief, Chazin dazzles with her knowledge of pyrotechnics and comes up with plot twists aplenty. But what really lights up this fast-paced thriller is not the fires but the firefighters: Skeehan, a man-weary, guilt-ridden single mom ("I wish you'd joke less and date more," says her mother), is as conflicted and neurotic as any thinking person. Recognizable human beings are a rare bonus in whodunits, but here the cast is irreverent and laconic, more comfortable charging into burning buildings to save strangers than blathering on about their feelings. Chazin plans a series starring her scrappy and wry fire marshal. With this debut she should earn a devoted audience. (Putnam, $24.95)
Bottom Line: Hot stuff
by Lynne Olson
Not only was Rosa Parks told to move to the back of the bus by Montgomery, Ala., racists, but her black boss once told her that black women should stay in the kitchen. Author Lynne Olson puts Parks and countless other women who fought for social reforms up front in this fascinating historical account of how two movements—blacks' struggle for civil rights and women's push for equality—have combined and conflicted since the early 19th century. Celebrating activists who, Olson says, "defied society's standards of proper female behavior," Daughters profiles more than 60 women warriors—students, housewives and mothers who tangled with sheriffs, Presidents and the Ku Klux Klan. Consider Jessie Daniel Ames, a redheaded Texas widow (and self-described "rabble rouser") who successfully organized interracial campaigns against lynching in the 1930s.
Daughters pursues its larger themes boldly, deftly detailing history's intricate drama, but does less well in its biographies of the reformers themselves. Too many of the women come across as one-note actors trapped in a scholarly script. (Scribner, $30)
Bottom Line: Gives civil rights heroines their belated due
by Tim Cockey
Page-turner of the week
STARS "1"
Like your mysteries in the classic mold—tough-skinned but secretly tender sleuth, easy-on-the-eyes dame, plenty of snappy banter? If so, jump aboard for a most entertaining ride with amateur gumshoe Hitchcock Sewell.
Hitch, a wisecracking Baltimore undertaker who made an appealing debut in The Hearse You Came In On (now out in paperback), is drop-dead handsome, with both an incurable weakness for the ladies and an insatiable curiosity about how certain clients came to be in need of his services.
So Hitch is doubly interested in the case of Helen Waggoner, a murdered beauty whose body shows up on the steps of Sewell & Sons, Hitch's place of business, during a blizzard. Initially it's Hitch's girlfriend, a TV meteorologist who needs a scoop to get a promotion, who urges him to start snooping. But he doesn't need much prompting after he meets the victim's equally gorgeous but very much alive sister Vickie.
As Hitch hunts for Helen's killer, the pungent Baltimore atmosphere and rogues' gallery of oddballs recall the late great TV series Homicide-not a bad case of deja vu at all. (Hyperion, $23.95)
Bottom Line: An undertaker-detective you'll really dig
by Fern Michaels
Would that she were plain. Instead Michaels's Jane is jam-packed with enough subplots to make a reader's head spin. Part romance, part mystery, the novel centers on psychotherapist Jane Lewis, who is still traumatized by having witnessed the rape of a college friend 12 years earlier. But as Jane grapples with those haunting memories, she must also juggle a budding romance with fellow shrink Michael Sorenson, a menacing therapy patient and the actual haunting of her southern Louisiana home by a 100-year-old ghost named Billy and his equally spectral dog. Not to mention her adorably eccentric aunt and uncle, famous authors now bent on launching a new career training police dogs with their niece's help. All this in just 285 pages. Whew.
Jane is an endearingly flawed protagonist. And it's a tribute to the author's skill that she can keep so many plot pots stirred at once. Yet it's hard to shake the feeling that less might have been more. (Kensington, $24)
Bottom Line: A jambalaya of romance, suspense and spookiness
Contributors:
Laura Jamison,
Christina Cheakalos,
V. R. Peterson,
Pam Lambert,
Cynthia Sanz.
by John Searles
Advertisement
Today's Photos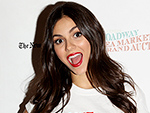 Treat Yourself! 4 Preview Issues
The most buzzed about stars this minute!