People Top 5
LAST UPDATE: Tuesday February 10, 2015 01:10PM EST
PEOPLE Top 5 are the most-viewed stories on the site over the past three days, updated every 60 minutes
Borrowed Time
When Kate Carmichael Learned She Had Three Months to Live, She Kept Right on Working—Just Faster by Claudia Glenn Dowling


Still, she doesn't show the pain, the weariness or the fear. She remains strong for her family, her parents and, perhaps most remarkably, for Halifax, N.S. It seems safe to say that most people would not answer "work" when asked what they would do if they knew they had only a few weeks left. But Carmichael, executive director of the Downtown Halifax Business Commission, has chosen to spend her last days going flat out. Five years ago she set out to transform the old city center from a seedy eyesore into a place that people would rather visit than the suburban malls. And though she won't see the final results, she wants to do everything she can to finish the job. "Kate Carmichael," she answers when her office phone rings. "Still on the right side of the grass," she tells the caller. Says her office manager, Doris Grant: "It gives you strength to see her. You know you can face death with dignity instead of falling apart."

The town was galvanized when she first revealed her condition. Magnolias were planted for her, an urban planners symposium dubbed for her, a street renamed Carmichael. "I was practically canonized," she says. She was galvanized too. Some of her long-term projects are nearing fruition—development of the waterfront, elimination of a notoriously ugly overpass, preservation of historic buildings. She has already helped fill downtown with new shops, parking lots, murals, events. And she is eager to hire a transitional director and fill up another head with what still needs to be done: hire meter maids, create more public space, put up kiosks. While interviewing a candidate who asks when the job would start, she answers without hesitation: "Tomorrow. I might die tomorrow."

Carmichael feared she was about to die just before Valentine's Day, when she fell on the ice in the driveway while walking her Border collie. Her husband, lawyer Alan Parish, 52, rushed to the hospital. Once he learned she wasn't going to bleed to death—a constant danger in her condition—he was angry that she risked the walk in the first place. He watched as yellowish fluid dripped through the IV, providing the platelets her body can no longer manufacture to clot her blood. A normal person has at least eight times as many platelets as Carmichael has even after a transfusion. The nurse pointed out that the bruise was heart-shaped. "Valentine's Day," said Parish. "My wife got a tattoo for me."

Parish is trying to prepare himself for bachelorhood. He pictures himself buying a sports car and stashing golf clubs in the trunk. Though he has hardly played since Kate got sick, "this year," he figures, "I'll get in 50 rounds." But despite his bravado, says Carmichael, "he's not looking forward to it." Parish always calls home before he leaves the office to make sure she's back from work—he doesn't like an empty house. "Not a good sign," she notes.

The couple's ordeal began in the fall of 1999, when Carmichael was having trouble climbing the stairs to her office. Finally, in November, she had blood tests done. When the doctor saw how low the blood cell count was, he told Parish to take her to the emergency room immediately. There, she was diagnosed with acute myelogenous leukemia, a very aggressive form of blood cancer. She stayed in the hospital for five months, filling a wall with get-well cards, listening to CDs and knitting. "It was homey," she says, then adds, "It was a prison." When she finished chemotherapy last March, bone marrow biopsies showed the disease in remission. Naturally, she went back to saving her city.

"This is a wonderful town," says Carmichael. "My formative years were spent here." The older of two girls, she was born in Cambridge, England, to Henry James, 77, a psychology professor, and Jenny, 75, a homemaker. The family moved to Canada when Kate was 7—first to Kingston, Ont., and five years later to Halifax. After Catholic school she attended Mount Allison University in New Brunswick, planning to follow her father's career path. But after graduating in 1972, she married college sweetheart Hal Carmichael and helped put him through dental school back in Halifax by making patchwork stuffed animals. She also became mother to Raegan, now 22, Mathew, 20, and Daniel, 16, and discovered a talent for politics on the local school board. When Kate and Hal divorced in 1989, she won custody of the kids.

She ran into Parish, an acquaintance who was also divorced, at a crafts fair where she had a booth. After one lunch, she says, "I kissed him. That was it." In 1992 they bought a house big enough for his two children—Hannah, now 23, and Ethan, 21—and her three. Carmichael ran for city council, won, lost, then landed her present job in 1996. "Not bad for a housewife," she likes to say. She and Parish didn't marry until last July, after her chemo. It was his idea. "Some kind of love and nurture thing," she says with wry affection. "Wounded bird."

When her blood counts started to drop again in the summer, she went to Toronto for a second opinion about her prognosis. The doctor's verdict came on Aug. 29 last year. "He said, 'You're toast,' " Carmichael paraphrases. Her leukemia was active. She couldn't produce normal blood cells. Her only hope was a transplant. Siblings have a one-in-four chance of having compatible bone marrow, but her sister's didn't match. Given Carmichael's complex tissue type, the possibility of finding a suitable donor elsewhere was tiny. She was given maybe three months to live. That was six months ago. "Ever since, it's been like treading water," says Parish.

"She looks great," says son Mathew, "but she's got a storm brewing inside of her." Sores in her mouth make it hard to smile or talk. To stay alive, Carmichael has transfusions every few days. ("You can't fight these diseases without blood," she says, urging anyone reading about her to donate a pint to their local drive.) She also injects herself with a drug to boost her feeble immune system. And then there are the pills: an antibiotic to prevent infection, a drug to reduce the risk of bleeding, morphine for the pain. It's maintenance, not a cure, but so far it's working. The hospital, Queen Elizabeth II Health Sciences Centre, has set up a leukemia research fund in Carmichael's name that has collected $30,000—though the notion of a fund-raiser last month was dropped, assuming that she wouldn't be alive to enjoy it. "I didn't think she'd be here," says her hematologist, Sue Robinson. "Here I am," says Carmichael, adding that she just got a raise, effective April 1. "Isn't that funny?"

But her laughter is subdued. "As much as I talk about this, the Kate Carmichael inside is deathly afraid," she admits. "I knew what it would be like when I had my first baby, when I first made love. But I didn't know what dying would be like." She shares her fears with her former campaign manager, Jim Gimian, a Buddhist who officiated at her wedding, as he will at her memorial service. "I have no religious beliefs," says Carmichael. "If you believe you'll come back as a daisy, part of me envies that." Gimian insists she's a "spiritual person" nonetheless. That may explain why she abandoned her initial plan to die in the hospital. She came to realize, she says, that "death is not a medical experience, it's a life experience." Now she wants to die at home. "Upstairs in this house," she says firmly. "All my kids will be here, my parents, the lady up the street." Raegan is at Queen's University in Ontario, and Daniel is living with his father an hour away. Mathew, a business major at a nearby university, visits every day. He promises to buy more candles for his mother.

"I don't think, 'Why me?' " she says. "I've had more love than most people experience in a lifetime. Success, a community that honors me. Why should I be greedy?" She is grateful, however, for the extra time she has had to prepare herself and those she loves. Friends who had lost parents told her what they missed most was the voice. So for each child she made not only scrapbooks with photos and mementos (like a chocolate chip cookie recipe) but a tape recording as well. She sits in her sun-room to listen. Alan is upstairs buying a Triumph convertible off the Internet (a '76 in orange rather than midlife-crisis red) and worrying, perhaps unnecessarily, that Kate won't like the wind blowing her hair.

"It's your mother," the tape for Mathew begins. Carmichael recounts his babyhood, first day of school, a Scout trip. She regrets that she won't see his wedding but says, "I've been there in my dreams." And ends, "I love you with all my heart." On the tape, a clock ticks. "The thing that makes me the saddest is that when he hears it, I'll be gone," she says. Then she pushes away self-pity and jokes, "Do you think he'll tape the Grateful Dead over it?"


Kate Carmichael is 50 years old, and she's going to die very soon. She wants to do this one last thing well, to die as strongly and as gracefully as she has tried to live. She has hardly cried since the doctor told her that the leukemia would kill her within three months—once was when she told her three kids. When she takes a bath, she lights the candles they gave her for Christmas, the same ones that will burn at her memorial service. She hopes that this token of continuity will help her children make the transition. Now, she says, "the candles are almost burnt out."
Advertisement
Today's Photos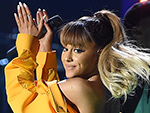 Treat Yourself! 4 Preview Issues
The most buzzed about stars this minute!