People Top 5
LAST UPDATE: Tuesday February 10, 2015 01:10PM EST
PEOPLE Top 5 are the most-viewed stories on the site over the past three days, updated every 60 minutes
Julia Roberts
I really want to hate
Julia Roberts
. She's beautiful. She's loaded. She's sleeping with Benjamin Bratt. The list goes on and on. But the fact is, this woman has worked her ass off for years and survived in an industry that eats actresses alive. Your article has forced me to concede that Ms. Roberts deserves it all.
Natalya Brown
, Toronto
Ten years ago I would never have thought her star would have ascended so high, but with that smile and talent, she has earned Oscar! Billy Frazier, Jacksonville, Fla.
Celine Dion
I was disappointed that Celine and René have exposed their very young son to media attention. I have enjoyed Celine's music and I remain impressed by her talent; however, I believe she is one of the biggest self-promoters in the business—from her multiple weddings to her battle with infertility to the birth of her son. Some things are best kept to yourself.
Shelley Hicks
, Citrus Heights, Calif.
The picture of the new mom, lounging around in 4" heels and designer gowns, staring at her baby in his $400 cashmere outfit, in their multimillion-dollar palace, was enough to turn the strongest stomach. Not only is such a flagrant display of wealth indescribably tacky, but the overload of sickly-sweet sentimentality that accompanies anything Celine Dion and her husband do speaks to a level of self-absorption that would be funny if it weren't so pathetic.
Michelle Ashford
, Santa Monica
Celine and René certainly deserve the happiness they are enjoying with petit René-Charles. They have waited a long time for this. True, this baby will never want for material things—and why should he when his parents have worked long and hard for what they have? More important, this little guy was wanted so much and will be loved by many people.
Bonne chance, petit prince
!
Lana Alliott
, Daytona Beach, Fla.
Celine, the baby pictures are gorgeous and thank you for sharing them. I would give anything to be able to provide my baby girl with the kind of beautiful and precious things you and René have given your son. Shame on anyone who would disapprove of a child whose parents provide him with the best they have to offer.
Jennifer Chaffin
, Franklin Furnace, Ohio
Charles Andy Williams
Not every kid can be class president, homecoming queen or captain of the team, but to humiliate, taunt and bully, and to classify someone as an outcast, is fuel for rage. If the school faculty paid more attention to what is going on, guns would not be an issue.
Gene Ratner
, Carson City, Nev.
As a high school senior, I feel I can relate to what Andy Williams was going through. I moved to Florida from California at the beginning of ninth grade, and it was the hardest thing I've ever had to go though. Every day I would come home crying because kids were not willing to accept an outsider. Andy seemed like a nice boy, and I feel he needs help, not life behind bars. I realize that what he did was wrong, but nobody ever blames the kids who made his life a living hell.
Melyssa Sueiro
, Miami
You reported that Andy Williams was the victim of name-calling and taunts. I find it irresponsible of you to refer to him as "the scrawny adolescent"—precisely the kind of insult that people thought he did not seem to be bothered by.
Claudia Risi
, Upper Darby, Pa.
Are we to feel sorry for Andy Williams? I think not. He made the decision and killed in cold blood. We have had too many copycat shootings. It is rime to get serious about violence. The first step is to make it clear that it is not a solution to school or family problems.
Tamara Gravely
, Hartford, Conn.
Michael Jackson
While I was happy to read about Michael's visit to Oxford, I was disappointed that you included a quote from second-year student Angela Moffatt. I'm fed up with people who still question Michael's innocence of child molestation. Michael is the perfect man to head up a children's charity, as no one cares for children more.
Carolyn Vozzo
, New York City
Dorothy Gaines
The real criminals in this case are the lawmakers, judges and prosecutors who have created a corrupt system—one that gives innocent people murder-level sentences for crimes involving no tangible harm, without evidence, based on a testimony of criminals induced to lie by the sheer terror of outrageously long imprisonment. Don't these enforcers have any conscience about robbing someone of 10 years of her life?
Paul M. Bischke
, St. Paul
Advertisement
Today's Photos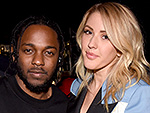 Treat Yourself! 4 Preview Issues
The most buzzed about stars this minute!