People Top 5
LAST UPDATE: Tuesday February 10, 2015 01:10PM EST
PEOPLE Top 5 are the most-viewed stories on the site over the past three days, updated every 60 minutes
Guiding Lights
Thanks to Bud Philbrook and Michele Gran, Thousands of Vacationers Donate Their Time to Help Those in Need
Philbrook agreed to a compromise: a week in Guatemala helping to raise funds for an irrigation system, followed by a week at Disney World. "Balance is important," he explains. "We had a great time—both places." But it was the Guatemalan sojourn, sponsored by an international development organization, which reshaped the St. Paul couple's future. Besieged with how-to questions from friends who wanted to take their own virtuous vacations, Philbrook, a lawyer, and Gran, a communications manager, founded the nonprofit Global Volunteers—one of the first travel agencies for do-gooders—in 1984. Today, for fees ranging from $450 to $2,400 per person, 2,000 people a year spend one to three weeks building schools in Ghana, caring for orphans in Romania or performing other sorely needed tasks at any of 69 locales in the States and abroad. Says Gran, 46: "We try to offer people a way to connect, at a deep place, with people they might not otherwise meet."
Though the volunteers may be vacationers, the aid they bring is real. "We work side by side with local people," explains Philbrook, 54. "We're not there to teach them our ways; we're there to work with them in a way they find helpful." That includes everything from scraping gum off the seats for a movie theater renovation in West Liberty, Iowa, to helping migrant workers build themselves houses in San Juan, Texas. "The volunteers live with the families and see the poverty—some families don't have running water or electricity," says Carmen Hernandez, manager of the San Juan low-income-housing group that has worked with Gran and Philbrook for six years. "After a week, you have a house. They get a lot done."
Philbrook, the son of a salesman and his homemaker wife, grew up in suburban St. Paul feeling certain he would accomplish plenty. Taught by his mother, who raised 11 children, that "the purpose of life is to serve," he graduated with a degree in political science from the University of Minnesota and promptly ran, at age 23, for the state legislature. He lost that race but tried again and won a two-year term five years later. He met Gran, the second daughter of a St. Paul schools administrator and a homemaker, when the idealistic U. of Minn. journalism student was serving as a legislative page in 1975. By the time they wed—his cruise dreams notwithstanding—Philbrook had already tried his hand at overseas volunteering. "I went to India, and the immense poverty in which they lived was awesome," he says of the 1976 visit. "It made me think that we should be doing something. It was like someone taking a two-by-four up against my head. Whap!"
When the pair started Global Volunteers, they ran it as a sideline while Philbrook practiced business law and Gran worked in state government. Both time and money were short. "We stared down bankruptcy a couple of times," Philbrook says. At the same time, they were building a family, beginning in 1983 with Jake, now 18, and followed by Nick, 13, and Drew, 12. "We owe a lot to our kids," says Gran. "I'd pick them up from daycare and take them to the office for my volunteer work, and they'd fall asleep on the floor."
Life got easier in the early '90s, when the couple took a chance and quit their day jobs to devote themselves to their company. These days they take turns leading volunteer trips, making sure that one parent stays behind to care for the boys at their roomy home outside St. Paul. Although Philbrook toys with the idea of returning to politics—maybe even running for governor—he's not yet ready to narrow his horizons. "This program is no small thing," he says. "I truly believe that this is the foundation for peace—building relationships, one person at a time."
Kim Hubbard
Margaret Nelson in St. Paul
Contributors:
Margaret Nelson.
Bud Philbrook had been dreaming of sun, sea and piña coladas. But several months before his December 1979 wedding, his fiancée, Michele Gran, broke the news: Instead of the Caribbean cruise they had planned, she craved a more, meaningful honeymoon. "It was the era of the Vietnamese boat people," Philbrook recalls. "She didn't want to play while people were on the same water, fighting for their lives."
Advertisement
Today's Photos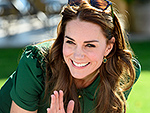 Treat Yourself! 4 Preview Issues
The most buzzed about stars this minute!