People Top 5
LAST UPDATE: Tuesday February 10, 2015 01:10PM EST
PEOPLE Top 5 are the most-viewed stories on the site over the past three days, updated every 60 minutes
Picks and Pans: Pages
Worth a Look
A True Story of Tragedy and Reconciliation
By Julie Salamon
On the morning of Feb. 22, 1978, a Brooklyn lawyer and devoted family man named Bob Rowe took a baseball bat and killed his three children. Afterward he calmly called his wife, Mary, at work, and urged her to come home early. When Mary arrived, excited and curious, her husband of almost 25 years told her to close her eyes because the children had a surprise. Then he bludgeoned her to death too.
Got your attention?
Facing the Wind
will keep it, but this grim, gripping story is far more than just a sensational murder case. Salamon, author of the bestselling Hollywood exposé The Devil's Candy, finds deep complexity in Rowe's life both before and after that awful day. Declared not guilty by reason of insanity, Rowe, by all accounts a charming, kind man with no previous history of violence, ended up serving just 2½ years in a psychiatric facility. Salamon uses that turn of events to explore the nature of sanity, responsibility and redemption. Did the pressures of caring for the Rowes' middle child, a blind and severely brain-damaged boy, cause Bob to snap? Could anyone have foreseen the tragedy and stopped him? Is it fair that a man can rebuild his life—Rowe ultimately remarried, had another child and died of cancer in 1997—after so viciously violating the social contract? What are the limits of forgiveness?
Salamon, who spent years interviewing the Rowes' fellow members of a group of parents of blind children, also offers a rare, fascinating look at the daily lives of the men and women least inclined to forgive Bob Rowe—parents raising handicapped children.(Random House, $24.95)
Bottom Line: Thought-provoking tale of crime and punishment
By Anita Shreve
Book of the week




Read the first 50 pages of this poignant new novel by Anita Shreve (
The Pilot's Wife
,
Fortune's Rocks
) and you might mistake it for a romance—but it's a mystery, and one so astonishingly well-constructed that when you're finished you'll want to reread it at once.
Poets Linda Fallon and Thomas Janes, ex-lovers with a turbulent past, reconnect at a book signing. The details are vague, but it looks like a happy ending is in order. Then Shreve jumps back 26 years to Kenya, where Linda and Thomas, both married to others, rekindle a high school affair. The mood turns darker, filled with despair. But many questions are unanswered when the action shifts again, to when Linda and Thomas are 17 and there has been a devastating car accident. The final secret isn't revealed until the last page. (Little, Brown, $24.95)
Bottom Line: Sixth Sense-ational
A Journey by Land Through the Five Books of Moses
By Bruce Feiler
Is the Bible your spiritual guide? How about making it your guidebook as well? In an entertaining trek across the fabled lands of the Old Testament, Feiler and his human guide, a venerable Israeli archaeologist, set out to find such spots as the landing site of Noah's Ark, the ruins of Sodom and Gomorrah and the exact place where the Israelites crossed the Red Sea on their way out of Egypt. Beginning with the idea that "this is not about me and God," the author is soon drawn into a larger quest: "By [the desert's] sheer demands, it asks a simple question: 'What is in your heart?' Or, put another way, 'In what do you believe?' "
Feiler is helped on his way by a cast of disparate and fascinating characters. There's the mysterious Turk who calls himself Parachute and claims to have found the ark. There's Fawaz Abu Tayeh, King Hussein's former head of royal protocol, whose initial reserve evaporates in his and Feiler's shared love of the desert. And from that barren land Feiler emerges, like those whose paths he traced, renewed and transported. (Morrow, $26)
Bottom Line: An inspirational oasis
By Kristin Hannah
Ruby Bridge, a struggling stand-up comic, has never been able to forgive her estranged mother, Nora, a celebrated radio show host, for abandoning her as a teen. After her mother is caught in a scandal and Ruby is offered $50,000 to write a dishy book on her, Ruby is jolted when Nora is badly injured in a car accident. So daughter volunteers to care for mother at the family's summer home on an island off the coast of Washington state.
Both women set to unpacking their anger, pride and resentment, which they promptly hurl at each other. But bitterness slowly gives way to forgiveness as Nora opens up to Ruby. Many a daughter will see something of herself in Ruby, who despite scorning her mother's advice is bombarded with instructions on how to cook, clean and choose a cereal. But as the pair begin to appreciate each other, their story goes from sour to sweet without turning saccharine. (Crown, $21)
Bottom Line: Tempestuous mother-and-child reunion
BELOVED STRANGER
Clare Boylan This novel concerns an ordinary couple—married for 50 years—whose lives are wrenched out of shape when the husband suddenly becomes manic-depressive. (Counterpoint, $24)
A GIRL NAMED ZIPPY
Haven Kimmel Nicknamed for her tendency to bolt around the house, Zippy is a spunky little girl trying to puzzle through the adult world (otherwise known as 1960s Mooreland, Ind.) in this gentle memoir. (Doubleday, $21.95)
FIXER CHAO
Han Ong The Philippine-born author's satiric novel skewers the so-called
Beautiful People in New York City
with laser-sharp accuracy. (Farrar, Straus and Giroux, $25)
Contributors:
Kim Hubbard,
Erica Sanders,
Amy Waldman,
Jennifer Wulff.
Advertisement
Today's Photos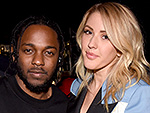 Treat Yourself! 4 Preview Issues
The most buzzed about stars this minute!