People Top 5
LAST UPDATE: Tuesday February 10, 2015 01:10PM EST
PEOPLE Top 5 are the most-viewed stories on the site over the past three days, updated every 60 minutes
Dissing Link
The Weakest Link's Caustic Host, Anne Robinson Won't Suffer Fools; on Her Show, They Do the Suffering
The Weakest Link
, they thought the well-known London columnist and TV journalist might soothe the hurt feelings of contestants as they eliminated each other Survivor-style. Then, during a test run, she encountered a persnickety player named Ray. "He was impatient with the woman next to him, because she didn't know the color of the Teletubbies," Robinson recalls. "He said to her, 'Anyone who doesn't know that shouldn't be on.' " Within five minutes, though, Ray himself was foundering. "And I said, 'That wasn't very bright, was it, Ray, you who thought it was rather pathetic not to know the color of the Teletubbies?' He looked embarrassed. I thought, 'There's mileage in this.' "
Enough to carry her clear across the Atlantic to the U.S., where she belittles hapless Americans as they compete for up to $1 million on NBC's version of
Link
. With its rapid-fire trivia questions, complicated rules and high-tech set, the show bears a superficial resemblance to another British import, ABC's-
Who Wants to Be a Millionaire
. But Link is closer to "Who Wants to Visit Hell." Round by round, eight contestants make nasty comments while voting off the player deemed weakest. And Robinson? Meet the un-Reege. Dressed in a Matrix-style duster, she mocks the group's overall performance ("Miserable! Pathetic!"), zings individual players ("Is there no beginning to your intelligence?") and dismisses each loser with a withering "You are the weakest link. G'bye." Imagine Margaret Thatcher channeling Don Rickles.
It's even worse when she doesn't talk. "Silent contempt is often the way to handle people," says Robinson, 56. "Like the shark, you sit there in the sun and flip your tail slightly."
Always appreciative of carnivores, the British have already made her a superstar, and ratings so far indicate that Americans find her strangely irresistible too. Link averaged some 13.5 million viewers for each of the first four shows to air. And Robinson, who commutes between L.A. and London (where she still hosts the original show), is already being hailed on the street with her signature line. "She reminds everyone of the 11th-grade English teacher they hated," says NBC entertainment president Jeff Zucker, who brought her over to American prime time. Robinson, voted "rudest woman on TV" last year by the TV Times in Britain, cares very little how people describe her—"as long as they don't say I'm stupid."
No one would dare. Even before
The Weakest Link
, Robinson, a columnist for Britain's Times and the former anchor of a hit consumer-affairs program, was that country's highest-paid woman journalist. The real question is whether Robinson's unnerving haughtiness is just an act. Yes, says her daughter Emma Wilson, 30, a radio host living in New York City. "If you're in a tough situation and you're friend or family, she's the one you call." And the wink that ends each show, says brother Peter Robinson, 59, a magazine editor in San Francisco, "is a nudge, nudge" that her acid remarks are all in fun.
Then again..."What you see onscreen is to some extent mirrored in life," says Robinson's husband and manager, retired journalist John Penrose, 54. "Annie is a no-nonsense person who does not suffer fools gladly." But she does relish a fight. Robinson says she finds contestants here "much more confrontational than the British, more prepared to take me on." Pause. "Of course, they don't win."
The native Liverpudlian has her own self-inflicted battle scars from a life that began cozily enough. Her mother, Anne, operated a market stall in the 1930s and built it into the city's largest chicken wholesaler. "She was a tough negotiator," says Peter Robinson, with a sense of humor that ranged "from the macabre to the satirical to the bitchy." Anne Sr.—husband Bernard was a school-teacher—was also a generous provider, sending her daughter to an elite boarding school. But she was booted out for disciplinary reasons ("my total attitude," she says). When she decided to skip college and become a reporter, her mother sent her off to London with a new sports car and a mink coat. "She didn't want me to be cold," says Robinson, "standing on doorsteps."
She eventually landed on the skids. Robinson went to work as a general-assignment reporter for Britain's Daily Mail in 1967, and the next year she married editor Charlie Wilson. It was a turbulent marriage—"a bit like a Wild West saloon," she says—and it ended in 1973, when daughter Emma was 3. By then what had begun as Anne's attempt to join the Fleet Street boys at the bar had turned into alcoholism. "It went very badly wrong," says Robinson. "I drank whatever was available." That same year, Emma, by court order, went to live with her father in Cheshire. In 1977 a troubled Robinson left her nine-year job with
The Sunday Times
. "I didn't think Anne was going to survive," says Charlie. "She'd lost so much weight, she looked close to the end."
Shattered, Robinson finally quit drinking in 1979. "I was sick and tired of feeling sick and tired," she says. But the key factor may have been "the thought of her daughter being motherless," says Penrose, a longtime friend who married her in 1980. Sober, she began to make amends to Emma. Now, as Emma tells it, "she says to me, 'You had a lousy childhood.' I say, 'No, I didn't.' And she says, 'Yes, you did. You just don't realize it.' I'm just proud of where she is now."
Robinson's comeback began when she became an editor at the
Daily Mirror
in 1979. She launched her scrappy weekly opinion column four years later (she now writes for the
Times
) and became an unexpected star in 1993, anchoring the BBC consumer-advocate show Watchdog. Unafraid to embarrass manufacturers of faulty washing machines, computers and imported cars, she was "an incredibly powerful journalist," says Steve Anderson, her editor on the show for its seven-year run. "She has a fantastic sense of what makes good popular TV."
But she almost lost sight of what made a good marriage. Partly because of the demands of her resurgent career, Robinson and Penrose separated in 1990. Two and a half years later, at her initiative, they reconciled. "I decided I had already chucked away more than I should have," she says. The date of their reunion, Oct. 22, is marked on a calendar in their antiques-decorated home—a seven-bedroom expansion of an old stone cottage—85 miles outside London. "We always celebrate it," says Penrose. "I have champagne, and Annie has water."
Now they can toast her reported $1.5 million deal with NBC. Asked what she plans to do with the money, Robinson for a moment becomes the TV hostess facing yet another clueless contestant. "We'll enjoy it," she says frostily. "I don't think that's very complicated."
Tom Gliatto
Nina Biddle in London and Robyn Flans and Mark Dagostino in Los Angeles
Contributors:
Nina Biddle,
Robyn Flans,
Mark Dagostino.
Anne Robinson hadn't planned on becoming the ice queen of quiz shows. When British producers asked her in January 2000 to host a new game called
Advertisement
Today's Photos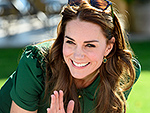 Treat Yourself! 4 Preview Issues
The most buzzed about stars this minute!