People Top 5
LAST UPDATE: Tuesday February 10, 2015 01:10PM EST
PEOPLE Top 5 are the most-viewed stories on the site over the past three days, updated every 60 minutes
Bionic Bond
Thanks to Ivan Yaeger's Mechanical Limbs, An Armless Girl Can Reach for the Stars
In large part Diamond owes her transformation to the man at the other end of that necktie: Ivan Yaeger, 33, the Miami inventor and entrepreneur who codesigned the custom-built limbs—the first practical use of a device he conceived 22 years ago as a seventh-grade science project. The arms are a complex of batteries, sensors, wires and microprocessors covered by a spandex skin. Electrodes placed at key points on Diamond's torso pick up nerve signals generated by muscles and translate those impulses into movement.
"A person will move the arm based on what muscle they're flexing," explains Yaeger, who—along with prosthetics maker Eugenio R. Silva, 38—spent six months and thousands of unpaid hours creating the limbs. "There were so many little details. To be able to have a controlled system where she can operate the hand, wrist and elbow—that was a challenge."
With training, Diamond should be able to manipulate light objects with her new limbs, which are much like other high-priced prosthetics but tailored to her specific body and needs. The question is whether she'll be able to perform tasks with the arms as well as she can without them. "It's hard to say," notes Dudley Childress, 66, a professor of biomedical education at Northwestern University who has worked with prosthetics for 35 years. "Someone has become very adept with her feet, and here she has limbs that are reasonably slow to manipulate objects. It's not a lock."
But at the very least Diamond's arms should serve her well in social situations—at a restaurant, say, where eating with her feet might attract unwanted attention. And of course they will enable her to give someone a hug, like the one she gave Yaeger at a March 14 press conference. "I had a lump in my throat," he says. "It was the culmination of so much effort and so much time."
In a way, he has been working on this project most of his life. Born in Miami to Carl, 78, a chiropractic and naturopathic physician, and his wife, Ollie, 70, a retired school guidance counselor, "Ivan was very inquisitive, innovative and intellectual," according to his mother. "He spent tremendous time reading from his encyclopedia and building model cars. Sometimes he'd crash the cars and go right back and rebuild them."
He was also a big fan of
The Six Million Dollar Man
, the '70s TV show starring Lee Majors as a bionically repaired test pilot. So for his seventh-grade science project, he decided to build a bionic arm himself. "I wanted to know, Were they real? Could they really make someone a superhero?" he says. After devouring texts on prosthetics and robotics, he went to work using Erector set parts, motors from radio-controlled cars and sundry items from hobby shops. "It took me about six months," says Yaeger, who won third prize and resolved to refine his invention. "When I was a senior at Miami Central High School, I had this new design. The first had an electric elbow and hand. The final one had a rotating wrist. It really was a unique feature."
Yaeger patented the device in 1985 when he was just 18 and then went on to the University of Miami, where he earned a bachelor's degree in business administration. Backed by his parents, he started Yaeger Innovative Products Corp. in college, sketching his inventions in a notebook. Most successful was the DeskMaster, a portable bookstand that attaches to a desk and allows students to take notes while keeping their books open. Yaeger sold it through the mail and at college bookstores. His corporation, which employs seven people, has since developed such products as the CassetteLok, which protects valuable or confidential cassette contents from being viewed or destroyed, and a torso support for heavy-equipment operators. Yaeger also started a nonprofit foundation through which he travels to schools and other venues to deliver motivational speeches about the process of invention. His message: "Don't be afraid to dream."
Yaeger, who is single, was a guest at a Miami-area Rotary Club meeting in February of last year when he first heard a plea to assist an armless local girl, Diamond Ex-cell. He declared that he just might be able to help. What followed was a yearlong campaign for contributions to raise the $70,000 needed to build Diamond's bionic arms. Donors included the Rotarians, Yaeger's company and private citizens—among them seniors on fixed incomes and children who sent allowance money.
When Yaeger met Diamond, he was overwhelmed. "She had skills in writing, drawing and manipulating objects that a child who has arms and hands has," he says. "And her spirit was so strong." Diamond's defects almost surely resulted from medication her mother took for excessive menstrual bleeding at the age of 16. "They prescribed Provera, five pills—I took one every day," says Delia. Her bleeding stopped, but a follow-up exam revealed she was in the early stages of pregnancy. Though the drug typically brings on spontaneous abortion in such cases, Diamond survived. But her development was profoundly altered. After her birth, Delia says, "I wondered what I had done wrong in my life. I didn't speak to anybody for a year."
Delia and her husband, Derrick, later had a second, healthy, baby girl together, Daysha, now 6, whom Diamond used to burp by patting a foot on her back. Among her other skills, Diamond knows her way around the kitchen. "She cooks eggs for me, and grits," says Derrick, 30, a supermarket worker who is studying to be a plasterer. Enrolled in the gifted program at Myrtle Grove Elementary School, Diamond writes with her left foot and has been on the honor roll since first grade. She also takes karate and recently won first place in the handicapped division in the U.S. Open at Walt Disney World. But adroit as she is with her feet, Diamond could hardly wait to get her prosthesis. "When she first put it on, it was like a child in a nursery," says Eugenio Silva. "Have you ever seen newborns start to explore their body? Suddenly the arm twitched; she looked down at her hand and it was moving."
Yaeger and Silva, delighted with the impact they have had on one courageous little girl's world and determined to have even more, plan to keep on improving their creation. "To be in the center of a project like that," Yaeger says, "is something I'll carry with me the rest of my life."
Richard Jerome
Don Sider in Miami
In a moment of sheer delight, 11-year-Bold Diamond Excell, eyes gleaming mischievously, gives a grown-up friend's burgundy necktie a gentle yank. An impish little girl tugging at a strip of fabric—it seems unremarkable. But not to Diamond: She was born without arms or shoulders. Until now she has deftly performed a range of tasks—eating, writing, sorting laundry—with her feet. But all that may be changing forever. On March 9 the Miami fifth grader was fitted with a pair of bionic arms, electronically animated down to the tips of their polyethylene fingers. "She was excited," says her mother, Delia, 27, a nurse. "She went home and told everybody, 'My arms are ready! I tried them on!' "
Advertisement
Today's Photos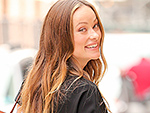 Treat Yourself! 4 Preview Issues
The most buzzed about stars this minute!