People Top 5
LAST UPDATE: Tuesday February 10, 2015 01:10PM EST
PEOPLE Top 5 are the most-viewed stories on the site over the past three days, updated every 60 minutes
Picks and Pans Main: Screen
Now Playing
Trapped in an ancient tomb with water quickly rising around them, the American adventurer Rick O'Connell turns to his wife, Evelyn, and says, "This is bad."
"We've been in bad before," Evelyn, a British Egyptologist, replies.
"This is worse," snaps Rick.
It's always convenient when a movie reviews itself. This sequel to 1999's
The Mummy
is so cheesy that it ought to come with a warning for the lactose-intolerant. Essentially a retread but crammed with more jokey asides and snazzier special effects,
Mummy Returns
plays—as did its precursor—like a campy parody of Saturday-afternoon adventure serials from the 1930s and '40s by way of the
Indiana Jones
series. At times cheeky enough to be funny, the movie's sheer second-rateness eventually becomes wearing.
Set in 1933, the sequel finds Rick (Fraser) and Evelyn (Weisz) happily married and living in London, the parents of a precocious 8-year-old son (Freddie Boath). The tranquility is shattered when the couple are called upon to travel to Egypt to battle yet again the evil Mummy (Vosloo, returning as the wrap star) and save the world from mass destruction. This time out, Rick also has to fight a deadly creature who's half-man, half-scorpion and is sneeringly played by pro wrestling's The Rock.
As directed and overwritten by Stephen Sommers (who handled identical chores for the '99 film),
Returns
has a plot so busy only a 10-year-old could follow it. Then again, a 10-year-old is the only one who would care enough about this silliness to try to keep track. For the rest of us, it's almost enough that the cast is likable, the hoary jokes amusing and the Mummy guy moderately scary. Almost. (PG-13)
Bottom Line: Returns to sender
Stuart Townsend,
Kate Hudson
, Frances O'Connor, Charlotte Bradley
Adam (Townsend), a businessman and conniving charmer in contemporary go-go Dublin, is clear on his mission in life: "I like to give people what they want, to make them happy," he says.
He makes the three adult Owen sisters very happy indeed by romancing each in this clumsy sex comedy. There's Lucy (Hudson), a singing waitress who flits between men; Laura (O'Connor), a bookworm who longs to be swept away by passion; and Alice (Bradley), who's wed to a boring lunk and seeks extramarital excitement.
Adam may have an easy time reeling in the Owen women, but his appeal will elude viewers. To pull off the film's bed-hopping plot, the character must be alluring; instead, Adam is merely irritating. The big disappointment, though, is the misconceived performances by Hudson and O'Connor, actresses who have proved winning elsewhere (Hudson in last year's
Almost Famous
and O'Connor in 1999's
Mansfield Park
). Rookie director-writer Gerard Stem-bridge lets both carry on as if they're imitating chattering chipmunks.(R)
Bottom Line: Prince charmless
Charlotte Rampling, Bruno Cremer
Featured attraction
[STARS 1]
A French husband and his English wife, contentedly married for years, head to their vacation house near the seaside in France. As Marie (Rampling, see page 116) takes a nap on the beach one lazy afternoon, Jean (Cremer) trudges off for a swim and vanishes. Did he accidentally drown? Commit suicide? Run away? The police come up with nothing, and Marie returns to the pair's apartment in Paris. In the months that follow, she tries to adjust to the idea that her longtime partner is gone but keeps conjuring up his image, sharing meals and a bed with a man only she can see.
Rampling, 55, has never looked more exquisitely worn (the film includes a nude scene) than she does in this emotionally powerful French import. Often cast as a haughty harpy (1966's
Georgy Girl
and 1982's
The Verdict
), in middle age she has mellowed into an actress of unexpected depth. Watch for the heartrending scene where she tumbles into bed with another man only to gaze sadly over his shoulder at a vision of her husband watching from the bedroom doorway. (Not rated)
Bottom Line: Buried treasure
Warren Beatty, Diane Keaton, Garry Shandling. Goldie Hawn, Jenna Elfman
This misguided comedy is not as terrible as was rumored before its release, but it sure won't wind up in any of the big-name stars' tribute reels. Despite the cast, it's a cheerless mishmash that is as depressing to watch as it must have been to make (three years of production and delays ended up costing $80 million-plus).
T&C
follows the marital troubles of two long-married, wealthy Manhattan couples (Beatty and Keaton, Shandling and Hawn). Both husbands are cheating, with Beatty conducting not one extramarital affair but two. Frothy sex comedies about married folk, which is what
T&C
aspires to be, revolve around frustrated lust and mistaken assumptions about who's sleeping with whom, not the actual between-the-sheets action seen here.
Finally, when Beatty and Hawn, stars who are now 64 and 55 respectively, go at it enthusiastically on a couch, even a viewer well past the first blush of youth couldn't help but think that it was like watching one's parents. All together now: "Eeewww!" (R)
Bottom Line: Stop the marriage-go-round, we want to get off
>
Bridget Jones's Diary
Total fun. A London working gal (Renée Zellweger) must decide between rival beaus (Hugh Grant and Colin Firth—some choice!) in a smart, sassy romantic comedy. (R)
Driven
It's the pits. A tire opera, written by Sylvester Stallone, featuring all the usual clichés encountered in racing dramas and adding a few new ones. Kip Pardue, Til Schweiger and Stallone star. (PG-13)
The Forsaken
Vampires are preying on attractive young adults in the Southwest. Starts off okay, then hurtles downhill fast. Kerr Smith (
Dawson's Creek
) stars. (R)
Freddy Got Fingered
Why? Tom Green is the guy to blame. (R)
Memento
Must-see thriller. The plot runs backward, and the protagonist (Guy Pearce) suffers from memory loss. (R)
One Night at McCool's
Three men (Matt Dillon, John Goodman and Paul Reiser) fall for the same manipulative vamp (
Liv Tyler
) in a frantic but unfunny comedy. (R)
Spy Kids
James Bond, watch your back. Two kids must rescue their ex-spy parents (Antonio Banderas and Carla Gugino) from a villain's clutches. (PG)
Brendan Fraser, Rachel Weisz, John Hannah, Oded Fehr, Arnold Vosloo
Advertisement
Today's Photos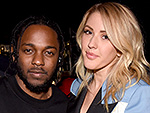 Treat Yourself! 4 Preview Issues
The most buzzed about stars this minute!