People Top 5
LAST UPDATE: Tuesday February 10, 2015 01:10PM EST
PEOPLE Top 5 are the most-viewed stories on the site over the past three days, updated every 60 minutes
Picks and Pans Main: Song
Spotlight On...
The double-decaf folk circuit got a shot of espresso when Ani DiFranco stormed New York City's music scene in the early '90s. Injecting her songs with bold lyrics and punk attitude while ignoring the lines separating rock, blues, jazz and the spoken word, the Buffalo native shared her observations of life and the road. When she couldn't find a corporate home, she started her own label, freeing herself to chase her muse and develop high-powered yet intimate live performances. On this double CD the 30-year-old singer and guitarist is backed by keyboards, bass, drums and horns as she explores the complex politics of personal relationships. For DiFranco the heart is as labyrinthine as Congress. At her quirky best, on tunes like the enigmatic and funky, kazoo-enlivened "Kazoointoit" and the jazzy "Rock Paper Scissors," she errs only when she abandons subtlety (as on the earnest "Subdivisions," in which she expounds on racism and social divisions).
Bottom Line: Right-on reckoning
David Byrne (Virgin)
(1 star)
Elvis lives! Alterna-Elvis, anyway. As the mouthpiece of Talking Heads, Byrne was the dean of the intentionally dorky—St. Oddball. After years of rummaging around in Latin sounds and showing what can go wrong when a man loses his Heads, Byrne has re-created the art-school collage without which no undergraduate quad was complete in the mid-'80s: jerky, vaguely African percussion; lyrics that might be chanted in a yoga class taught by Jean-Paul Sartre; singsongy melodies perfect for sophomores still deciding whether they are sophisticated children or childish adults. "U.B. Jesus," "Like Humans Do" and especially the slow-building "The Great Intoxication" have the danceable, goofy joy and bizarre lyrics of the Heads' best songs: "Road to Nowhere," perhaps, or "Once in a Lifetime." (Even the CD's too-abbreviated length recalls the '80s: It's only 39 minutes.) But skip the ballads: The strings-laden "The Accident," for instance, wants to be "Eleanor Rigby" but veers closer to the soundtrack of a second-rate ghost movie.
Bottom Line: Heady stuff
The Black Crowes (V2)
In the beginning it was Otis Redding and Rod Stewart who made Crowes crooner Chris Robinson almost famous. With a voice and shagadelic stage style lifted from Rod at his moddest, Robinson and guitar-slinger younger brother Rich scored a chart-topper with their infectious cover of Redding's "Hard to Handle." While that single was enough to launch their first album, the Crowes haven't flown far from the ground since. Now best known as the dour escort of his flashbulb-magnet bride,
Kate Hudson
, Robinson seems to have checked his vocal charms at the studio door on this muddled album of vaguely structured and poorly executed heavy rock songs. As a lyricist, he could use a further assist from the likes of Otis and Rod. Songs like "No Use Lyin' " and "Lickin' " veer toward misogyny. Hints of melody are only fitfully sustained. Most tunes either peter out in leaky grooves or implode in a squall of hard-on-the-ears feedback.
Bottom Line: Crowes-Magnon men
Justin Roberts (Hear Diagonally)
Roberts is a Chicago-based folk-pop singer-songwriter who sounds a lot like James Taylor and writes with some of the same playful impulses. So while this album of songs for children is often cute, it is never silly. In "One Little Cookie," an ode to the virtues of a cookie jar (and self-restraint when Mom's not around), Roberts sings, "The third little cookie was just for kicks/ But you should've seen four, five and six." The title tune speaks to those bus-stop blues: "I know it's only 7:30, so it's still kinda early/ But I drank my mama's coffee and I'm feeling kinda surly." "Thought It Was a Monster" investigates the shadowy menaces that lurk in every child's bedroom, and "Giraffe/Nightingale" explores envy through animals that admire each other. An alum of a group-called Pimentos for Gus, Roberts is also a former preschool teacher who knows that children can have real problems; "Mama Is Sad" touches on the woes of divorce without getting maudlin. Otherwise Roberts keeps the smiles coming.
Bottom Line: Teaching the children well
Tammy Cochran (Epic Nashville)
Thanks to her looks—think of a dewy, slightly compressed Lisa Kudrow—Cochran is not likely to have a problem getting noticed in the crush of country songstresses. But Cochran is also a sensuously sweet singer along the lines of Linda Ronstadt. On the breakup ballad "If You Can," Cochran even approaches the keening of Ronstadt's "Long Long Time." Her song selections are astute too. Although Cochran paints from the standard love-and-loss palette, the lyrics have intelligence and wit, looking at a woman's romances past, present and often imperfect. "Angels in Waiting," one of two songs cowritten by the Austinburg, Ohio, native, is a touching tribute to her two brothers, Shawn and Alan, both of whom died from the effects of cystic fibrosis in 1980 and 1991 respectively.
Bottom Line: Breaking in with a bang
>
INSIDE THE TAJ MAHAL 1 AND 2 Paul Horn (Transparent)
A cure for the cacophony: With the first of these reissues, flutist Horn helped invent the mellow sounds of New Age music in '68.
DOIN' SOMETHING Soulive (Blue Note)
Jazz chords, R&B beats and James Brown sideman Fred Wesley put the swing in this funky debut from New York City's organ, drums and guitar trio.
>Billy Idol
Even Billy Idol, whose curled lip,
black-leather duds and spiky, bleached-blond hair helped define the music of the 1980s, feels that a lot of it "is really stuck in its time. It didn't always make for really classic songs," he admits.
Still, Idol's output during the Reagan years remains impressive: five songs (including "Eyes Without a Face" and "Mony Mony") in the Top 10 and another six ("White Wedding," "Hot in the City") in the Top 40. These and 12 other songs are collected on Idol's
Greatest Hits
, his first disc in seven years. The Middlesex, England, native (born William Broad) reunited with his former guitarist Steve Stevens to record several new songs for Hits but is saving them for a new album due next year. Idol, 45, did include his version of another '80s anthem, "Don't You (Forget About Me)"—originally a hit for Simple Minds—on his new collection. "It's a great song," Idol says. "When it came out, people would say, 'I love your new single,' and I'd say, 'Sorry, it's not me.' I always wanted to have a go at it."
After a 1990 motorcycle wreck and the failure of his 1993 effort
Cyberpunk
, he appeared as a pop star named Billy Idol in the 1998 film
The Wedding Singer
. He is now hoping a series of summer concerts and a
VH1 Storytellers
special will jump-start his career. He has also taped a dirt-dishing profile for
Behind the Music
, the popular music bio series that he says he never watches. "I don't need to," says the never-married Idol, who has a home in L.A. "I lived it."
Contributors:
Marie Elsie St. Léger,
Kyle Smith,
Steve Dougherty,
Ralph Novak,
Mark Dagostino.
Ani DiFranco (Righteous Babe)
Advertisement
Today's Photos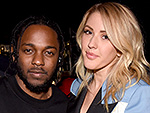 Treat Yourself! 4 Preview Issues
The most buzzed about stars this minute!