People Top 5
LAST UPDATE: Tuesday February 10, 2015 01:10PM EST
PEOPLE Top 5 are the most-viewed stories on the site over the past three days, updated every 60 minutes
Picks and Pans Main: Tube
Talking With...
Show of the week
Anne Frank perished at only 15 in the Bergen-Belsen concentration camp. But her story lives on, thanks to the diary she kept over the two years (1942-44) she and her family spent hiding in Amsterdam. Anne Frank: The Diary of a Young Girl, a staple of school reading lists, was adapted into a 1955 play (revived and revised on Broadway in 1997), a 1959 feature film and a 1980 TV movie. Yet this two-part drama, based largely on Melissa Muller's 1998 book Anne Frank: The Biography, is anything but superfluous. It serves as a valuable supplement to the diary, both by reconstructing events after the Franks' arrest and by reflecting passages about family discord that her father, Otto, cut from Anne's writings when they were originally published in the late '40s.
Hannah Taylor Gordon (Jakob the Liar), 14, beautifully captures Anne's restless intelligence and independent spirit. When she says, "I long for everything," you'll feel a keen sense of loss for every dream dashed by Nazi genocide. As Otto, Ben Kingsley gives a masterfully nuanced performance that provides a window to the character's emotions even as he holds them in check. Few viewers will be unmoved by the pride Otto takes in dancing with Anne—or the agony he feels at being torn from her by their captors.
Bottom Line: Fitting Holocaust memorial
NBC (Thursdays, 9 p.m. ET)
In its main May-sweeps story line, Will & Grace has been proving once again that love is blind and sitcoms needn't make sense. I don't grasp what Grace (Debra Messing) sees in Nathan (guest star Woody Harrelson), the impudent slob she began falling for when he rebuffed her complaints about his laundry-room etiquette. Disbelief is my reaction to the hour-long season finale (May 17) when Grace installs Nathan in the apartment she shares with her gay friend Will (Eric McCormack). Still, it's fun to watch Nathan drive Will up the wall—until they suddenly and implausibly start getting along. Meanwhile, madcap Jack (Sean Hayes) goes from searching for his father to learning he himself has a son. I don't buy this twist either, but who cares when Hayes is paying hilarious homage to Barbra Streisand's Yentl?
Bottom Line: Laughter over logic
NBC (Sun., May 20, 9 p.m. ET)
Take 'er down a few fathoms and you can't go too far wrong. As U-571 reminded us last summer, a submarine drama doesn't have to be great to hook an audience. The latest example is this workmanlike TV movie based on Peter Maas's 1999 book The Terrible Hours. It recounts a 1939 incident in which the USS Squalus sank during an exercise off Portsmouth, N.H.
The only hope for the 33 surviving crew members is a rescue operation led by Lt. Cmdr. Charles "Swede" Momsen (Sam Neill), a droll, ukulele-playing maverick. Swede argues with an admiral (James B. Sikking) but otherwise goes about his business. The sub's captain (Shea Whigham) is composed and decisive, and his missus (The West Wing's Emily Procter) is a shining example of the Navy wife. Characterization is thin, surprises are few. But the tension will hold you till those sailors surface.
Bottom Line: Shipshape, if unspectacular
PBS (Sun., May 20, 10 p.m. ET)
The time is 1954, and an American serviceman stationed in Japan pursues an affair with a Japanese woman, despite the opposition of his commanding officer and his family back home. Far East (third in PBS's Stage on Screen series) may sound like the 1957 movie Sayonara, but this adaptation of A.R. Gurney's late-'90s play is less romantic, less tragic and more thought-provoking.
Navy Lt. "Sparky" Watts (Michael Hayden), heir to a Milwaukee beer fortune, doesn't seem sure whether he wants to challenge Capt. Jim Anderson (Bill Smitrovich) or join him in manly camaraderie. Sparky resents the way the captain's wife, Julia (Lisa Emery), meddles in his private life, but he's sort of attracted to her all the same. When Julia asks whether he loves his girlfriend (Miou), Sparky says, "I think I do. I hope I do." Maybe what he really loves is the idea of taking risks and expanding his horizons.
The actors all fare well, including Connor Trinneer as Sparky's secretly homosexual friend, Ens. Bob Munger. But Gurney's subplot involving Bob and Vietnam-related espionage remains unconvincing.
Bottom Line: Interesting study of Yanks abroad
HBO (Sat, May 19, 9 p.m. ET)
ABC's Anne Frank (see review, page 31) looks at the Holocaust from the victims' point of view. This HBO-BBC coproduction—very different but equally meritorious—is a dispassionate but devastating dramatization of a 1942 meeting at which 15 high-ranking Nazis approved a plan to exterminate the Jewish population of all territories under Germany's control.
Like The Wannsee Conference, a 1984 German-language film on the same subject, Conspiracy relies on actual minutes of the meeting and runs only about as long as the event itself. Incredibly, it took the participants less than two hours to debate this scheme of unspeakable horror. Keeping the discussion on track is SS Gen. Reinhard Heydrich, played to perfection by Kenneth Branagh. Smooth but sinister, Heydrich is the ultimate bureaucratic infighter, feigning respect for dissenters, then cutting them off at the knees. Adolf Eichmann (Stanley Tucci) sits at his right hand, coolly reciting statistics on gas-chamber efficiency as if he were reading from a financial statement. And Colin Firth is superb as Wilhelm Stuckart, a legal authority who declares his hatred of Jews but tries to draw the line at annihilating them.
Bottom Line: This meeting's a must
>Sunday, May 20 LIKE MOTHER, LIKE SON CBS (9 p.m. ET) Mary Tyler Moore takes a stab at a villainous role in this true-life murder drama (see story, page 36).
Monday, May 21 THE CROCODILE HUNTER: BIG CROC DIARIES NBC (9 p.m. ET) Steve Irwin profiles his favorite reptile inhabitants of the Australia Zoo in this hour-long special.
Tuesday, May 22 LOST CITY OF ATLANTIS History Channel (8 p.m. ET) Just a watery myth? History's Mysteries dives for the truth.
Wednesday, May 23 SPIN CITY ABC (10 p.m. ET) Hearts bleed for Charlie when he's nicked by a stray bullet in the one-hour season finale.
Thursday, May 24 BIOGRAPHY: JOHN MCENROE A&E (8 p.m. ET) Replay the volleys and tantrums of the tennis star.
Friday, May 25 HIGH SCHOOL BOOT CAMP Discovery Channel (8 p.m. ET) Troublesome Florida teens get drilled in a two-hour documentary.
Saturday, May 26 GIRL, INTERRUPTED HBO (8 p.m. ET) Winona Ryder is sent to a mental hospital in this 1999 film, which brought
Angelina Jolie
an Oscar.
>Mary Tyler Moore
"You will see an all new Mary in this movie," says Mary Tyler Moore of her role as Sante Kimes, a con woman in the TV biopic Like Mother, Like Son: The Strange Story of Sante and Kenny Kimes (May 20 at 9 p.m. on CBS). "I wear very low-cut dresses and the type of undergarments
Julia Roberts
wore in Erin Brockovich." Seeing her as a scantily clad sociopath, who along with son Kenny (Gabriel Olds) killed Manhattan socialite Irene Silverman, may be a bit of a shocker to diehard fans of The Mary Tyler Moore Show, but the veteran sitcom star pursued this part. "I called CBS and said 'I want to play the role,' " says Moore, 64. "Which is something I never do." So she took preparation very seriously, spending time at Rikers Island prison where Kimes was housed and researching the case and the psychology of sociopaths. "This stuff fascinates me," says Moore. "It makes you wonder about people you know." And although she never met Kimes or her son, each sentenced to over 100 years for the 1998 murder, Moore thinks Kimes will approve of the portrayal. "I am very proud of this. I think Sante might be pleased that I've given her a fair shake as a human being." So who would she cast in her own biopic? "
Julia Roberts
," Moore says. "I mean, she's got that mouth, among other wonderful things."
Contributors:
Ericka Souter.
ABC (Sun.-Mon., May 20-21, 9 p.m. ET)
Advertisement
Today's Photos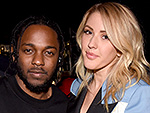 Treat Yourself! 4 Preview Issues
The most buzzed about stars this minute!