People Top 5
LAST UPDATE: Tuesday February 10, 2015 01:10PM EST
PEOPLE Top 5 are the most-viewed stories on the site over the past three days, updated every 60 minutes
In Cold Blood
Robert Blake's Hard-Luck Hollywood Life Takes a Bizarre Turn When His Wife, Who Had a Shady Past, Is Murdered
And, at last it seemed, a bit of success. Finally, on Nov. 19, she landed her long-sought celebrity mate, marrying actor Robert Blake, 67, best known for his role in the '70s TV series Baretta. But even that would end badly. On Friday night. May 4, Bakley was shot to death on a quiet residential street in Los Angeles after dining with Blake at an Italian restaurant in Studio City. A witness in the neighborhood, who was on the scene shortly after the murder, described a near hysterical Blake pacing up and down the street, occasionally vomiting, then slumping to the ground. "The cops were treating him with kid gloves," he says. "For most of the time paramedics were working on [Bakley]; he was just sitting on the curb. An officer had his arm around him, just consoling him."
In the days after the killing there was considerable confusion over exactly what had happened. According to Blake's lawyer Harland Braun, the actor told police that after he and Bakley had walked back to his 1991 black Dodge Stealth—parked not in the restaurant lot but on a side street—he realized he had left his handgun back at the restaurant. (Braun says Blake, who had a permit, carried the pistol because Bakley feared for her safety.) Upon returning to the car, Blake told police, he found his wife slumped in the passenger seat, shot once beneath the right ear. After getting a neighbor, filmmaker Sean Stanek, to dial 911, he rushed back to the restaurant to summon more help.
But Joseph Restivo, the co-owner of Vitello's restaurant, where Blake was a 20-year regular (and the namesake of a tomato and spinach pasta dish), says he saw the actor return only once—evidently after the shooting. "He ran in here saying something had happened," Restivo says. "He was saying she had been mugged or got shot and to call 911." Before Restivo could finish dialing, Blake told him to call it off. " 'It's okay, it's already done,' " Blake told Restivo. "He asked for water. He drank it here and left."
Police questioned Blake for five hours about the killing, and even got a search warrant for his house, where they removed documents and two 9mm handguns. But authorities declared that Blake was not an official suspect, and his lawyer Braun—a noted criminal defense specialist—suggested Bakley's criminal past had come home to roost. "It could be any number of people that had it in for her," he said.
If Blake's account seemed somewhat at loose ends, it only mirrored the turn his life had taken long ago. He was born Michael Gubitosi in Nutley, N.J., where his parents, James and Elizabeth, did a song-and-dance routine. One of three kids, Blake later maintained that as a youngster he suffered severe psychological, physical and sexual abuse at the hands of his parents, who are now deceased. "They locked me in a closet and left me there all day long," he told People in 1993. "They made me eat on the floor like a dog."
When he was a toddler, his family relocated to Los Angeles, where his parents, whose showbiz career had fizzled, set about to get him into movies. In 1939, at age 5, he began to appear in numerous
Our Gang
shorts, and even had a bit part in 1948's
The Treasure of the Sierra Madre
with Humphrey Bogart. He later made a smooth transition to adult roles, his breakthrough coming in 1967, when he played the chilling yet sympathetic killer Perry Smith in the movie adaptation of Truman Capote's classic
In Cold Blood
.
In 1975 he landed the lead role in
Baretta
, a crime drama about a tough big-city detective with a cockatoo named Fred. The series became a hit and earned Blake an Emmy award in 1975 but was canceled after just 3½ seasons. Afterward, Blake, who was married to actress Sondra Kerry, with whom he had two children, Noah, now 36, an actor, and Delinah, 34, a clinical psychologist, didn't work much. "He was a very tightly wrapped guy," says Baretta creator Stephen J. Cannell. "Very volatile." He began drifting downward in a spiral of depression and alcohol abuse, often heading up into the nearby mountains, where he would hole up in cheap motels and hang out at pool halls. "He fell apart and stayed there," said Delinah in 1993.
Blake staged a comeback of sorts in 1993 with his portrayal of a killer in the made-for-TV movie
Judgment Day: The John List Story
, a role for which he was nominated for an Emmy. By that time Blake freely talked about the dark impulses with which he had struggled in those recent years. "I could have gone either way," he told PEOPLE. "I could have wound up in a head-on collision, killing a family. I could have flipped out in some bar or restaurant some night and killed somebody." He added that he had been able to keep from going over the edge thanks to a new therapist who had helped him dredge up and cope with memories of his childhood abuse.
Blake, who had often disdained Hollywood glamor and then got a well-publicized face-lift in 1993, voiced hope that his reputation could be rehabilitated and that he could get his acting career back on track. After two notable films, including 1997's
Lost Highway
, Blake was not seen again. Then, two years ago, he met Bonny Bakley at a club in Los Angeles. A onetime model and aspiring actress, Bakley told friends that she had been seeing Marlon Brando's son Christian, now 43, who had pleaded guilty in 1991 for the killing of his half sister Cheyenne's boyfriend, Dag Drollet, and spent five years in prison. She dumped Christian, she claimed, in order to take up with Blake.
Their relationship was rocky from the start. Bakley soon became pregnant, and gave birth to a baby girl in June of last year. She told Blake she was not sure whether the baby was his or Brando's, though it remains far from certain that she had ever been involved with Brando. At that point Blake asked for a DNA test, which showed that the girl was his. The actor agreed to marry Bakley, with the small wedding taking place in November. "It wasn't a loving relationship," says Braun. "He married her because she's the mother of his daughter."
Afterward the couple did not even live together. Instead Bakley and their daughter Rose Blake resided in a bungalow behind the actor's four-bedroom ranch home with the words Mata Hari Ranch painted across the face of the building. But perhaps the clearest sign of discord was that around the time of the wedding, Blake, who wanted to know more about Bakley's past, hired a private investigator to dig up what he could.
As it turned out, there was plenty to unearth. Born in Morristown, N.J., Bakley came from a middle-class background. By her mid-20s she was married to Paul Gawron, now 51, who worked as a laborer. She had two young kids, Holly and Glenn, now 20 and 21. She started a mail order business, got divorced from Gawron in '82 and began cruising the backwaters of celebrity life. She claimed that she dated Dean Martin and Frankie Valli (who vehemently denounced that assertion as "ridiculous").
Her star search eventually brought her to Memphis and the acquaintance of rocker Lewis, 65. According to his sister Frankie Jean, Bakley never made any secret of her intentions. "She had sworn to marry him, she told everyone that she would," says Frankie Jean, who runs the Lewis family museum in Ferriday, La. "[Jerry] would just smile." Seven years ago Bakley gave birth to another daughter, whom she named Jeri Lee Lewis—making the unsubstantiated claim that Lewis was the father. She left the child with Gawron to raise but regularly sent money for support.
Bakley, authorities say, earned a living over the years by some highly dubious—even larcenous—means. Three years ago in Little Rock, for instance, she drew a sentence of three years' probation on charges of possessing false identification after she was caught with a slew of driver's licenses—all bearing different names. Braun says that Bakley used the IDs to open post office boxes as part of an ongoing "lonely hearts scam." Bakley allegedly advertised in magazines for male companions, and when they responded, she sent them desperate letters asking for rent money or travel fare. Ultimately she bilked them for hundreds of dollars each. According to friends, she also sold nude photographs of herself. "I'm not going to deny that she was a con artist—she was," says her half brother Peter Carlyon, 27, a landscape designer in Memphis. "She was not Mother Teresa."
Blake was so concerned about his wife's shady history that he drew up an unusual prenuptial agreement that prohibited her from conducting any of her businesses on his property, or associating with "known felons" while in the company of their daughter. Braun says Blake also told police that he was afraid for his wife because over the past two months he had repeatedly seen a stranger, whom he described as being in his early 20s with a crew cut and a black pickup truck, watching the house. On one occasion, said Blake, he had chased the stranger, who got away.
But Bakley's half brother Carlyon dismisses the notion that she had anything to fear from outsiders. As he tells it, it was Blake whom Bakley feared. "She called my mom a week ago and said if anything happens, you'll know he [Blake] did it," says Carlyon. "We had warned her to get out."
Four days after the killing, the Los Angeles police were still saying that Blake was only a witness. Braun says that on the night of the murder the actor was even given a test to detect any gunpowder residue that would have resulted had he recently fired a weapon. Braun hadn't been told the result but wasn't worried. "I assume he passed it, otherwise he would be in custody right now," says Braun. "I know as sure as I am sitting here that it is negative."
Investigators, who were seen dusting for fingerprints in a lot near the murder scene, are keeping mum on whether they have any real leads or suspects. And it was unclear whether they privately shared Braun's conviction that the killing was possibly the work of one of Bakley's past victims out for retribution. Blake himself once reflected on the mind of a killer. "A murderer only becomes a murderer after he or she kills somebody," he said to PEOPLE in 1993. "But what are they before they're on Death Row? They're you or me."
Bill Hewitt
Lorenzo Benet, Johnny Dodd, Cynthia Wang and Michelle Caruso in Los Angeles, Kate Klise in Memphis and Steve Barnes in Little Rock
Contributors:
Lorenzo Benet,
Johnny Dodd,
Cynthia Wang,
Michelle Caruso,
Kate Klise,
Steve Barnes.
Advertisement
Today's Photos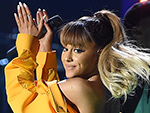 Treat Yourself! 4 Preview Issues
The most buzzed about stars this minute!