People Top 5
LAST UPDATE: Tuesday February 10, 2015 01:10PM EST
PEOPLE Top 5 are the most-viewed stories on the site over the past three days, updated every 60 minutes
Seed Money
Pastor Denny Bellesi Planted a Notion of Charity in His California Congregation—and Fertilized It with $100 Bills
Actually, Bellesi had an even bigger challenge in mind—to stage an adjusted-for-inflation version of the biblical parable of the talents (Matthew 25:14-30), in which a master entrusts three servants with a few coins, hoping they will invest the money in a way that will profit him. In this case, the pastor handed crisp S100 bills to 100 church members, explaining that their task was to enrich God by investing in the needy. "I dumped a huge responsibility on them," says Bellesi, 49. "But it turned out to impact more people than any of us thought possible."
The good works funded by Bellesi's offering (drawn from the church treasury) cover a wide range in terms of both scale and geography. Homemaker Renee Dobyns, 45, and Davy Liu, 32, an illustrator for Disney's Beauty and the Beast, used their $100 to buy art supplies to paint murals at a local shelter for abused children. Phys ed teacher Tim Butler, 50, turned over his windfall to missionaries who teach parenting skills in Asia. But perhaps the most remarkable thing about the minister's gift is the way it has grown. Bellesi estimates that the original $10,000 has multiplied 15-fold over the past half year, as congregants invest their capital.
Take the case of Internet employment-agency executive Michael Rodriguez, 33, who e-mailed old schoolmates for matching funds and wound up giving $8,000 to cover medical and funeral expenses for a couple whose two daughters died of a rare blood disorder. Or take Steve L'Heureux, 45, a software-company owner, and his wife, Cathy, 47, a homemaker, whose only child, 6-year-old Alex, died suddenly in January 2000 of unknown causes. In her memory, the couple planted an artificial Christmas tree in a neighbor's yard and decorated it with cards requesting holiday gifts for three destitute families. Some 90 donors matched the L'Heureux's $100 with $8,000 worth of toys and grocery certificates. "God touched us through Denny," says Steve.
Those are humbling words to Bellesi, who in his early years had no desire to be a minister, although both his grandfather and great-grandfather had been Pentecostal preachers. In fact, Bellesi remembers being "almost embarrassed by Christianity." As a boy in L.A., he sneaked around the house at dawn on Sundays, setting the clocks back in the vain hope that his parents—retired sales agent Harold Bellesi and his homemaker wife, Rosann, both now 71—would sleep in and he would miss church.
When Denny was 15, his family (he has two sisters, Cherie Weeks, 46, a neonatal nurse in Thousand Oaks, Calif., and Patty Hall, 43, an Agoura Hills, Calif., homemaker) moved to suburban Van Nuys and joined a Baptist church with a style of worship that he found more appealing. For the first time Denny met teenagers who were proud of their faith. "I made a personal commitment to Christ," says Bellesi. "My life changed radically."
In 1969 he went to San Diego State University and two years later met aspiring dancer Leesa Saffell, now 46. Married since 1974, the couple have two daughters, Brooke, 22, and Natalie, 20. Bellesi got his master's degree in divinity from the Denver Conservative Baptist Theological Seminary in 1979 and for five years toiled as an associate pastor in Westlake Village, Calif. All the while he dreamed of having his own non-denominational church, made up mostly of people who had rejected religion or were fed up with it.
Then, one day in 1984, he says, he was driving through Orange County when he heard a voice asking, "Why not here?" Over the next nine months he scouted out possible parishioners in the Aliso Viejo area, driving 200 miles on weekends to lead Bible study groups in people's homes. In October 1985 Bellesi held his first worship service, in a local high school, for a congregation of 40. Within eight years, the flock had swelled to 1,250 and moved into a new $10 million building. Since then, membership has nearly sextupled. "God," says Bellesi, "allowed this little ragtag church to grow."
Bellesi and his wife, who helps run the church's youth programs, first thought of reenacting the parable of the talents 15 years ago. But even they have been surprised by the resourcefulness of parishioners like homemaker Terry Zwick, 45, who told friends at a party about the pastor's challenge and left with $1,700. That sum helped an acquaintance of an acquaintance—Lisa Panzica, 33, a single mother of three who had recently moved out of a homeless shelter—buy groceries and pay the rent. And the investment had a payoff that can't be measured in dollars: "They have become family to me," Panzica says of the Zwicks (including Terry's attorney husband, Steven, 55, and kids Amanda, 24, Sean, 19, Brittany, 16, and Loren, 14), whom she regularly meets for lunch after church. "It's never been about the money."
Bellesi shares that sentiment. At a recent service, he gazed out at a throng of worshippers eager to hear the latest chapter in the saga of the C-notes. "I could never have imagined all this," he said. "When the truth of something is applied in a way people can see, it is transforming." What's more, he predicted, "the best stories are still to be told."
William Plummer
Jill Movshin Singer in Aliso Viejo
Contributors:
Jill Movshin Singer.
Last Thanksgiving, Denny Bellesi asked for volunteers to join him at the altar of the Coast Hills Community Church in Aliso Viejo, Calif. But he didn't say what they would be volunteering for. When just a few came forward, the pastor got down and trolled the aisles, pointing at parishioners. "My biggest fear," says Glen Pickren, 53, "was that he was going to ask us to dance."
Advertisement
Today's Photos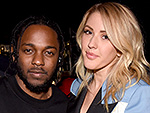 Treat Yourself! 4 Preview Issues
The most buzzed about stars this minute!