People Top 5
LAST UPDATE: Tuesday February 10, 2015 01:10PM EST
PEOPLE Top 5 are the most-viewed stories on the site over the past three days, updated every 60 minutes
Picks and Pans: Pages
Worth a Look
"This book," writes the author in her preface, "is a work of fiction." But it is based on the lives of her own kin—women slaves in Louisiana. In 1995 Tademy chucked her job as a Silicon Valley VP and headed south on a quest to learn more about her roots. Census data, church records, plantation logs and slave-auction receipts (including one for the $800 sale of one of her female ancestors) were not enough to answer every question, so Tademy, 52, cobbled together an imaginary past for four generations of her foremothers and produced this strongly written first novel about determined women in seemingly hopeless situations. Think of it as
The Autobiography of Miss Jane Pittman
times four. (Warner, $24.95)
Bottom Line: Proud saga of survival
By Belva Plain
Cecile is the rich, sweet one. Norma is the brainy one whose stumpy legs have ruined her self-image. Amanda is the poor beauty desperate to escape her white-trash family. As the recent college roommates reunite in Michigan for Cecile's wedding to Peter, a brilliant architect (Could he be any other kind?), Amanda pragmatically elopes with Norma's stolid brother Larry, despite the obvious disapproval of Larry's father. Plain's plotting arranges for the three to lunch regularly and fall out spectacularly. Maybe it's the ghost of Mary McCarthy's
The Group
or maybe it's Plain's way of making today sound like a '50s melodrama ("This room is dead, and you are life, Amanda"), but this novel creaks like the old train station Peter dreams of renovating. (Delacorte, $25.95)
Bottom Line: The not-so-big chill
By Gerri Hirshey
Lorena Bobbitt is not a name you expect to come across in a look at women rock stars, but here she is, getting more ink than Carly Simon and Stevie Nicks, in a compendium that intends to be a celebration but ends up staggering around more than Janis Joplin on an all-night spree.
Part rock encyclopedia, part social discourse on everything from the Ronettes' Aqua Net-encrusted beehives to Alanis Morissette's rage-infused lyrics, the book seems bent on including every female performer in history. As a result, no one gets enough time alone onstage except Bobbitt, who inexplicably earns three pages in a section on rock's angry women. While Hirshey's hyperbolic prose and political diatribes are a bit tired, she does touch on some fun trivia (Courtney Love tore the heads off her dolls as a tyke) and intriguing issues facing female performers: the body-image problems of Karen Carpenter, for instance, and the ever sexier MTV videos dubbed "soft porn" by Laurie Anderson. Anecdotes like these sing out for more serious reporting and analysis. (Atlantic Monthly, $25)
Bottom Line: Too much whine, not enough women and song
By Hampton Sides
Book of the week
We've all seen the movie: Hand-picked soldiers embark on a do-or-die foray behind enemy lines. Aided by brave locals, they slog through hostile terrain, overcome fearsome odds, accomplish their mission and make it back alive—most of them anyway. In 1945, with the war in the Pacific heading toward its awful atomic denouement, that scenario was no screenplay. It was the real-life drama of 121 soldiers of the Sixth Ranger Battalion making a desperate attempt to rescue 513 American and British POWs—many of them veterans of the Bataan death march who called themselves "ghosts of Bataan" because they felt abandoned by the brass—from a hellish Japanese camp. Sides, a contributing editor at Outside magazine, alternates the action between the rescue mission and the camp, where prisoners dying of malnutrition and disease were at the mercy of capricious guards. By the time the Rangers and Filipino guerrillas find the camp—and run into an unexpectedly strong Japanese force—the tension is almost unbearable. (Doubleday, $24.95)
Bottom Line: Don't wait for the movie
Dan Rather
"I can be dumb as wallpaper about some things," admits simile-loving TV news anchorman Dan Rather, "but I'm smart enough to know how lucky I am to have this job." Rather, 69, is also smart enough to parlay his
American Dream
TV news segment into a book of the same name (Morrow, $25) about folks in hot pursuit of happiness. The story, says Rather, "always starts with freedom—the red-throbbing heart of the American Dream." But he refuses to "define the dream as just rags to riches." So there is the riches-to-rags tale of Mark Green, who traded a high-paying, high-stress job in a Southern California office equipment firm for an $18,000-a-year position at a tiny computer company in Oregon. Now he goes home for lunch and is back with his wife and kids by 5 p.m. "Nurturing the family," says Rather, "is a big part of the dream." As for Rather's own story, after 20 years at the anchor desk, the final chapter is yet to be written: "The old cowboys used to say they love herding cows so much that they just have 'a crying for daylight'—couldn't wait for it to be daylight. That's the way I feel about this job."
MARTYRS' CROSSING
Amy Wilentz Middle Eastern politics rips apart personal lives in a well-reported novel that begins when a woman's 2-year-old son dies after a snafu at a border crossing in Jerusalem. (Simon & Schuster, $24)
GOOD IN BED
Jennifer Weiner Get yourself into beach-reading mode with this lightly written debut novel about a zaftig young reporter who learns how to love her plus-size self. (Pocket, $24.95)
OF CATS AND MEN
Nina de Gramont These smart but not so soft and fuzzy domestic tales will give you pause about that other familiar love triangle: feisty felines, messy men—and the women who love both. (Dial, $19.95)
Contributors:
David Cobb Craig,
Linnea Lannon,
Victoria Balfour,
Mike Neill,
Eve Heyn.
By Lalita Tademy
Advertisement
Today's Photos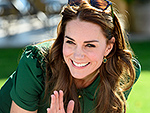 Treat Yourself! 4 Preview Issues
The most buzzed about stars this minute!