People Top 5
LAST UPDATE: Tuesday February 10, 2015 01:10PM EST
PEOPLE Top 5 are the most-viewed stories on the site over the past three days, updated every 60 minutes
Unanswered Pleas
The Murder of a Woman by Her Estranged Husband Fuels a Landmark Lawsuit
Shaking with fear, Hernandez dialed 911 but quickly hung up when she heard a gunshot outside. She frantically redialed and rushed to lock the door—but not before two .357-cal. bullets struck her legs. When police arrived, they found Avelino, 37, slumped across his wife's lifeless body, both of them shot through the head in an apparent murder-suicide. "One of the last things my daughter said to me," recalls Hernandez, "was, 'If I die, I don't want other women to suffer what I've suffered. I want them to be listened to.' "
Five years later Maria Macias's death is speaking volumes in the form of a $15 million federal civil rights lawsuit brought by Maria's family against the Sonoma County sheriff's department and at least one deputy. At first tossed out in 1999, the case is expected to be heard in the fall—and may have a transforming effect on domestic-violence law. The suit claims that though Maria contacted the sheriff's department more than 20 times and had obtained three restraining orders against Avelino, the authorities ignored her because she was a woman, Latino and a victim of domestic abuse. "There might be some accountability for denying police services to a woman," says Martha Davis of the National Organization for Women's Legal Defense and Educational Fund. "Until now the courts have said there is no obligation by police to protect people when they've asked for it."
Representing law enforcement, Sonoma County Counsel Steven Woodside counters, "There was no indifference. You'll see a vigorous argument on that score."
The lawsuit is largely the work of two activists who never met Maria—Tanya Brannan, 53, and Marie De Santis, 56, who helped organize demonstrations after it was first thrown out. Raised in Jacksonville, Fla., Brannan in 1991 formed the Purple Berets, a women's advocacy group, out of her Northern California home; De Santis, a native of northern New Jersey who founded the Women's Justice Center in Santa Rosa, Calif., in 1998, cautioned Hernandez that the suit was a long shot. "Sara and the family could easily have taken their pain and gone away," she says. "But she trusted us. It was what Maria would have wanted."
A gentle 5'8" beauty, Maria wed Avelino in 1980. Both came from hardscrabble San Jose de Gracia in rural Mexico, he one of 12 children, she the oldest of 10. They had three offspring of their own, now ranging in age from 11 to 18. But the union was always troubled. "She said, 'We're not getting along,' " says Maria's sister Ana Rosa Rubio, 40, a Catholic nun in Spain.
That was an understatement. Avelino, a laborer, was jealous to the point of obsession. "He wouldn't let her have close friends," says Marty Cabello, 55, their apartment building manager in El Verano, Calif. "Once I saw him shove her downstairs."
The final straw was Avelino's physical and sexual abuse of Maria and the children—which she didn't report until 1994, when she fled with the kids to a shelter. Thereafter Avelino hounded her, prompting a judge to issue a restraining order. Maria felt doubly assaulted when, because of Avelino's behavior, child protective services put her children in foster care. "When they were taken from my side, it was as if they killed me," Maria wrote in her diary 10 days before her murder. This nation of laws may yet find meaning in her death. "If we win," De Santis says, "that puts the period at the end of the sentence."
Nick Charles
Ron Arias in Santa Rosa
For months 36-year-old house-cleaner Maria Teresa Macias had been begging sheriff's deputies for protection from her abusive estranged husband of 16 years, Avelino, who was stalking and threatening her. "She had gone to the authorities many times, and they did nothing," says Maria's mother, Sara Hernandez, 60, who worked with her. Then, on April 15, 1996, as the two were about to clean a house in Sonoma, Calif., Avelino appeared yet again. Sensing danger, a tearful Maria told her mother, "Go inside. You know what you have to do."
Advertisement
Today's Photos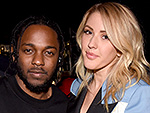 Treat Yourself! 4 Preview Issues
The most buzzed about stars this minute!