People Top 5
LAST UPDATE: Tuesday February 10, 2015 01:10PM EST
PEOPLE Top 5 are the most-viewed stories on the site over the past three days, updated every 60 minutes
Picks and Pans: Pages
Worth a Look
There Rode a Legend
By Jane Pattie
Twenty years after his death in 1979, John Wayne was voted "male star of the century" in a Reuters-Zogby poll. This generously illustrated coffee table book about the Duke's 84 westerns shows why nobody else stood a chance.
Those looking for dirt will find it only beneath the Duke's boots in the gorgeous pictures; the book was supervised by Wayne's oldest son, Michael. But Pattie chooses her compliments well. In a foreword, for instance, frequent costar Maureen O'Hara writes that Wayne was "a man who had a code of beliefs. He believed in individual responsibility and honor." Katharine Hepburn, Wayne's costar in 1975's Rooster Cogburn, added, "He's a very, very good actor in the most highbrow sense of the word. You don't catch him at it." This engaging and visually absorbing volume would grace any saddlebag, east or west of the Pecos. (Western Classics, $75)
Bottom Line: Lavish love letter to the quiet man
By Ethan Canin
Ethan Canin made his mark with tales of tortured souls trying to make sense of their lives. His latest novel is another beautifully crafted, melancholy page-turner. But it's also uneven, with a minimalist plot that sometimes clunks along.
Canin's hero, Pittsburgh millionaire August Kleinman, lives by the piece of wisdom his mom gave him when he was a boy, just before mother and son abandoned his dad and fled Nazi Germany: "Take the advice of no one." Having heeded those words, Kleinman nears the end of his life sad and alone. His wife, Ginger, is dead; his children are scattered around the country. And the riches he furiously pursued as a beer manufacturer sit in the bank collecting interest and dust. Kleinman is also consumed by memories of an encounter with a Japanese soldier in a cave during World War II.
In trying to conclude on a suspenseful note, the plot fizzles. Canin loyalists, though, won't mind, since the path his characters travel is what matters. Even for nonfans, Klein-man's journey of self-discovery is so well-written that it's a trip worth taking. (Random House, $23.95)
Bottom Line: Touching, woeful weeper
By Jeffery Deaver
Beach book of the week




Anyone who hesitates before holding down Ctrl-Alt-Del together may lack the nerve for Deaver's paranoid nightmare, in which a game-playing psycho tries to delete as many people as possible in a week. Phate, as the killer calls himself, hacks his way into people's personal computers to find information he uses to lure them close enough to do another kind of hacking.
To track this Hannibal Tech-ter, police enlist master programmer Wyatt Gillette, temporarily sprung from prison. Both Wyatt and Phate can break into hospital and bank records, take down phone systems and even crack national security. Not that there is any security in the Blue Nowhere, Wyatt's term for the Internet ether, where nerds fly like Icarus to forbidden places (though the terrestrial setting is San Jose, Calif.). Deaver keeps the excitement streaming, slowed only by computer jargon (kludge, MUD) that occasionally makes for inelegant writing. Still, cross-cutting expertly between hacker and trackers, Deaver fills every keystroke with suspense. Simon & Schuster, $26)
Bottom Line: High-tension wired
By Kate Walbert
In this quaintly told coming-of-age novel, middle-aged narrator Ellen recounts key moments in her life to a daughter we never come to know. But we learn a good bit about two men from Ellen's past.
Cousin Randall, a long-lashed lad of 17, gets shipped off to fight in World War II. His story is "so predictable," as even Ellen admits, "the boy leaves for war; the boy dies." Despite descriptions meant to show that his sensitivity placed him above other mortals (he loved books, especially one with the same title Walbert has used for hers), he comes across as merely a sainted cipher.
Better drawn is Henry, Ellen's lover. His letters from the front during the Korean War are involving, but he, too, meets an untimely end—not from battle wounds but emotional ones. Using his breakdown and more of yesteryear's untalked-about topics (premarital sex and wife beating), the narrator pointedly reminds her offstage daughter that the world was quite a different place not so long ago. (Scribner, $24)
Bottom Line: Well-tended but doesn't quite bloom
By Joshua Piven and David Borgenicht
Quick: You're on an elevator when the cable snaps, plunging you into free fall. What do you do? Jump in the air at the moment of impact, right? Sure, except that the elevator "will likely collapse...and crush you," note the authors of this fascinating sequel to the bestseller
The Worst-Case Scenario Survival Handbook
. The right answer: Lie flat on the floor to distribute the impact. In deadpan tone, Piven and Borgenicht advise how to survive a plane crash, remove a leech (burning it off will make it regurgitate, causing infection—who knew?) and escape from the trunk of a car. The scenarios owe a debt to action flick clichés—how often do you find yourself leaping from rooftop to rooftop?-but their utter implausibility doesn't make this read any less riveting.
Bottom Line: Let's Go meets Die Hard
THINKS
... David Lodge A brilliant male scientist woos a woman poet as they argue about the heart and head in an expertly plotted campus novel. (Viking, $24.95)
MISCONCEPTION
Robert L. Shapiro and Walt Becker Cowritten by one of O. J. Simpson's lawyers, this taut legal thriller culminates in a trial that threatens to overturn Roe v. Wade. (Morrow, $25)
THE SUMMERHOUSE
Jude Deveraux A trio of friends gathering in Maine are magically given an intriguing opportunity: to relive any three weeks from their pasts. (Pocket, $24.95)
Contributors:
Ralph Novak,
Maggie Haberman,
Edward Karam,
David Cobb Craig,
Dan Jewel.
Advertisement
Today's Photos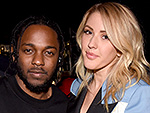 Treat Yourself! 4 Preview Issues
The most buzzed about stars this minute!