People Top 5
LAST UPDATE: Tuesday February 10, 2015 01:10PM EST
PEOPLE Top 5 are the most-viewed stories on the site over the past three days, updated every 60 minutes
Picks and Pans Main: Tube
Week at a Glance
Jackie, Ethel, Joan: Women of Camelot? Fie on that mundane miniseries of March. This extravagant summer saga brings you Viviane (Anjelica Huston), Morgaine (Julianna Margulies), Morgause (Joan Allen) and Gwenhwyfar (Samantha Mathis)—women of the Arthurian legend as reworked in the 1982 novel by Marion Zimmer Bradley. If swordplay, sorcery and sex are your cup of mead, by no means should you miss The Mists of Avalon. But if you're cursed with an irreverent turn of mind, you may be unable to maintain a straight visage through all four knightly hours.
Each of the drama's two parts offers a fertility-rite scene rich in unintentional humor. In the first, torches blaze and drums thunder as pagan priestess-in-training Morgaine loses herself in the "virgin huntress" role and couples fulfillingly with a young stud in a stag-head mask. But the mystery male turns out to be her half-brother Arthur (Edward Atterton), the future king of Round Table fame. Oh, incestuous abomination! In the second, Arthur invites Sir Lancelot (Michael Vartan) into the royal bed for a ridiculously solemn act of three-way sex with Queen Gwenhwyfar (spelled Guinevere in other versions), who has failed to conceive an heir by more conventional means. Hey, anything for Britain.
Huston and Allen are underemployed as the high priestess of Avalon and her evil sister. But the emotional range of ex-ER nurse Margulies is not to be snickered at.
Bottom Line: Lavish if less than legendary
Sci Fi Channel (Saturdays, 9 p.m. ET)
Show of the week
[




]
Donald Stern (Jon Polito), editor of the World Chronicle, isn't about to weigh down his New York City-based supermarket tabloid with what the establishment considers real news. "If people want to be bored, they can read the Times," he tells Tucker Burns (Chad Willett), a new reporter trained in respectable journalism at Columbia University. So the front page screams, "There's a Demon in My Toilet" and "Angry Siamese Triplets Tell Off Sister." But as Tucker discovers to his surprise, Chronicle stories tend to be true.
The premise of The Chronicle holds such promise—evoking fond memories of the '70s cult series Kolchak: The Night Stalker—that I confess an inclination to accentuate the positive. And in fact there's lots to enjoy in the July 14 pilot, including the assignment meeting ("Brooklyn bloodsucker—who wants it?" the editor snaps) and a hair-raising elevator ride to the Chronicle archives, where Donald introduces Tucker to Sal (Curtis Armstrong), the strangely porcine research assistant. "One of our reporters found him in a sty," the boss explains. It figures.
Aggressive reporter Grace Hall (Rena Sofer)—a former alien abductee—and jazzed-up photographer Wes Freewald (Reno Wilson) make good foils for the skeptical Tucker. But the show needs to guard against needlessly convoluted plotting (as seen in the July 21 episode) that will only distract viewers from the funny central conflict between Tucker's mind-set and the Chronicle's mission.
Bottom Line: Pick up this paper
PBS (Tues., July 17, 10 p.m. ET)
As the XFL flameout demonstrated, launching a football league is a tough job, even with the muscular support of the World Wrestling Federation. An underfunded venture in which females actually play the game in helmets and pads—not just lead cheers in sexy outfits—would seem to face even longer odds.
The Women's Professional Football League started small and made few headlines in 1999. But filmmaker Mylene Moreno paid attention as two teams, the Minnesota Vixens and the Lake Michigan Minx, went on a six-game exhibition tour. Moreno's mildly interesting documentary (part of the P.O.V. series) is essentially a collection of snapshots from that miniseason: Athletes hit hard but hug after the battle. Dog-tired players arrive in New York after a 20-hour bus trip. Displeased with his team's attitude, an unreconstructed male coach says, "I don't want to hear the labor pains...I just want to see the baby."
Moreno captures some revealing moments, but when the clock runs out on True-Hearted Vixens, we haven't learned enough about the lives and motivations of the two players who are her primary focus.
Bottom Line: Field goal, not a touchdown
>Sunday, July 15 THE LAST DAYS OF JOHN F. KENNEDY JR. E! (9 p.m. ET) The E! True Hollywood Story looks at the end of a glamorous life.
Monday, July 16 ROBOCOP: PRIME DIRECTIVES Sci Fi (9 p.m. ET) A Monday-Thursday miniseries traces its ancestry to the violent 1987 film.
Tuesday, July 17 SEX PILLS AND LOVE POTIONS TLC (10 p.m. ET) Here's proof that science isn't dull: a lab report on the chemistry of sex.
Wednesday, July 18 POP-UP BRADY Nick at Nite (9 p.m. ET) Brady Wednesdays start, including onscreen "info nuggets" with the blended-family comedy.
Thursday, July 19 LIVE FROM LINCOLN CENTER PBS (8 p.m. ET) World-music star Youssou N'Dour tops the program.
Friday, July 20 48 HOURS: MURDER THEY WROTE CBS (10 p.m. ET) The newsmagazine starts six weeks of stories taken from true-crime books.
Saturday, July 21 THE ROAD TO EL DORADO HBO (7:30 p.m. ET) Con men seek the city of gold in this animated diversion from 2000.
TNT (Sun.-Mon., July 15-16, 8 p.m. ET)
Advertisement
Today's Photos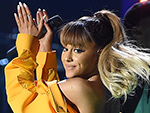 Treat Yourself! 4 Preview Issues
The most buzzed about stars this minute!