People Top 5
LAST UPDATE: Tuesday February 10, 2015 01:10PM EST
PEOPLE Top 5 are the most-viewed stories on the site over the past three days, updated every 60 minutes
Jack Be Nimble
Divine in Comedies, Searing in Dramas, Jack Lemmon Found His Most Memorable Role Offscreen as Hollywood's Mr. Nice Guy
Over his 46-year movie career, audiences liked—and loved—him back. From the giddiest of comedies to the darkest of dramas, Lemmon, who died on June 27 at age 76, could convey the humanity in any slickster, schnook or tortured soul. Offscreen, Lemmon was renowned as one of Hollywood's nicest guys. "People talk about this enormous range he had as an actor. He had very little range as a human being," says writer Larry Gelbart, a longtime friend. "He was just terrific." The eight-time Oscar nominee—and two-time winner, becoming the first man to take both Best Actor and Best Supporting Actor awards—"put up a hell of a good fight" against the bladder cancer that took his life, says director Charlie Matthau, 38, son of Lemmon's closest friend, Walter Matthau. At his side when he died at L.A.'s USC/Norris Cancer Center were Lemmon's wife of 39 years, former actress Felicia Farr, 68, his son Chris, 47, his daughter Courtney McCrea, 35, and his stepdaughter Denise Gordon, 51. "There were never any complaints, and he had a pretty tough go of it at the end," says Chris, an actor whose films include 1984's Swing Shift. "I learned enormous lessons from him about dignity and strength in the way he handled his passing that will stay with me for the rest of my life."
Friends including Kirk and Michael Douglas, Shirley MacLaine, Gregory Peck and Billy Wilder joined the family for a private funeral on July 1 at L.A.'s Westwood Memorial Park. Chris delivered a eulogy, then introduced "my father's other three sons"—actors Kevin Spacey and Peter Gallagher, to whom Lemmon was a mentor, and golf pro Peter Jacobsen. Chris says he teased Michael Douglas: "I would've included you, but the rest of us are such rabble-rousers and you're so dignified." Douglas spoke anyway, as did Gelbart and director Blake Edwards. "We're all numb," Chris says of his family. "Pop was not just my father. He was my best friend."
Onscreen and off, Lemmon was easy to warm up to. As a comic actor he created a cavalcade of merriment: covered head-to-toe in soapsuds in 1955's Mister Roberts; doing the fandango with a flower in his teeth in Some Like It Hot (1959); straining spaghetti through a tennis racket in The Apartment (1960); demonstrating perfect comic chemistry with Matthau in hits from 1968's The Odd Couple to 1993's Grumpy Old Men. Like his Everyman characters, Lemmon off-duty never seemed larger than life. One of his passions was golf, and "one of his biggest regrets," says Chris, "was that after 35 years of trying, he never made the cut at the Pebble Beach tournament." He also enjoyed playing piano and quiet dinners at his Beverly Hills home with his wife and friends such as Matthau and Wilder. "He and my dad remind me of when I read an obituary of Joe Louis," says Charlie Matthau. "It said he didn't have to go around telling everybody he was the greatest, because everybody knew it."
John Uhler Lemmon III was born in Brookline in 1925 to decidedly larger-than-life parents. His father, John Jr., a top executive of the Doughnut Corporation of America, was also an avid amateur actor. His mother, Mildred, was a flamboyant socialite once described by her son as "Tallulah Bank-head on a road show." The couple, often quarrelsome, separated when Jack was 18. "I had a happy childhood, but it was tempered with an acute awareness of the pain," he later told The New York Times.
A sickly only child born with jaundice—"they called me the yellow Lemmon," he said—he endured several mastoid and throat operations before age 10. But at Phillips Academy in Andover, Mass., he took up cross-country and broke the New England high school record for the two-mile run. Enchanted by a classmate's collection of Gershwin records, he also taught himself to play the piano. "I damn near flunked out every year," he told PEOPLE in 1991, "because I spent so much time not crackin' the books but playing the piano."
Entering Harvard's Navy program in 1943, Lemmon became a leading campus actor and president of the Hasty Pudding Club, famed for its over-the-top theatricals. After a stateside naval stint, he dropped anchor in New York City in 1947 with $300 borrowed from his father. He eventually landed radio and TV roles and made his Broadway debut in a 1953 revival of Room Service. It lasted a dismal 16 performances, but a Columbia Pictures executive saw it and placed an order for its clean-cut star.
Touted in ads as "a guy you're gonna like," Lemmon hit the big screen opposite Judy Holliday in the 1954 comedy It Should Happen to You. The eager neophyte had a lot to learn. "Jack Lemmon was so intense, I had to keep telling him, 'A little less, Jack,' " director George Cukor told The New York Times. "Finally [Jack] said, 'I'm doing it so much less that now I'm down to nothing at all.' I said, 'That's the idea, Jack.' "
Reined in, at least somewhat, Lemmon achieved stardom in short order. He won a Best Supporting Actor Oscar for his uproarious turn as Ensign Pulver, the endearingly callow junior ship's officer in 1955's Mister Roberts. In 1959 he and Tony Curtis donned dresses as musicians on the lam in an all-girl band in Wilder's critical and commercial smash Some Like It Hot. The biggest drag of drag? "The shoes," Lemmon recalled. "Tony and I were both getting shin splints."
Lemmon gained a pal and a patron in Wilder, who cast him in such classic comedies as The Apartment (1960's Best Picture), 1963's Irma La Douce and 1966's The Fortune Cookie, Lemmon's first pairing with Matthau. "He was the best actor I ever worked with," says Wilder, 95, who once declared that Lemmon created in moviegoers the "greatest rapport with an actor since Chaplin." But as Lemmon's career flourished, his marriage to Cynthia Stone—an actress he had met in New York and wed in 1950—wilted. "We really had more of a brother-and-sister relationship than a good, solid marriage," he told PEOPLE in 1998. They divorced in 1956, two years after the birth of son Chris.
Lemmon soon found lasting love with Farr, whom he wed in 1962. "Before I met Felish," he later said, "I never got angry. I was all bottled up, constricted emotionally. She opened me up. I could get violently mad...and I could feel an attraction that I never felt for any human being." He was also stretching as an actor. In 1962 he broke from breezy comedy with an Oscar-nominated performance as an alcoholic in Days of Wine and Roses. (In the 1970s Lemmon attended Alcoholics Anonymous meetings to deal with a real-life drinking problem.)
In 1966 Farr, who had a daughter, Denise, from her first marriage, gave birth to Courtney (who now runs Lemmon's charitable foundation, supporting environmental and civil rights causes). That year also marked the start of Lemmon's relationship with Matthau. After The Fortune Cookie and their hilarious war of words in 1968's The Odd Couple, they acted together eight more times. "We were always on the same wavelength, and we never got off it," Lemmon told the New York Daily News in 1996. In his only foray behind the camera, Lemmon also directed Matthau to an Oscar nomination in 1971's Kotch. Matthau's death in July 2000 devastated Lemmon, says Charlie Matthau. "He said he missed him every day."
Lemmon achieved two milestones—one low, one high—in the '70s. He did his first nude scene, baring his bottom in the 1972 Wilder comedy Avanti! "The first review I read said I looked like a dried prune," he said. "The second one said I looked like a dried peach. After that I stopped reading." His portrait of a frustrated garment manufacturer in 1973's Save the Tiger won better reviews—and a Best Actor Oscar. Lemmon went on to acclaim in politically charged dramas such as 1979's The China Syndrome and 1982's Missing. "As I grew older," the devoted Democrat told The New York Times, "my thinking changed. I thought less about Lemmon and his damn career and more and more about the world and the society we live in. I became more concerned with films that have something to say." He also served as a mentor to younger costars. "Jack became a godfather to a whole generation of Hollywood actors," says Missing's John Shea. "He thought of us as part of his family."
Becoming one of Hollywood's most successful senior citizens, Lemmon revived the old Lemmon-Matthau magic as 1993's Grumpy Old Men and 1995's Grumpier Old Men hit it big at the box office. And TV movies began filling his mantel with awards, including a 1998 Golden Globe that Ving Rhames, the winner for Don King: Only in America, rebestowed on his surprised fellow nominee (for 12 Angry Men). The next year Lemmon won for Tuesdays with Morrie, his last major role. "In the spirit of Ving Rhames," he announced, "I'd like to give this Golden Globe to Jack Lemmon."
His close relationship with his children and three grandchildren (Chris's kids Sydney, 11, Christopher Jr., 7, and Jonathan, 5) brought even more fulfilling rewards. "We spent an enormous amount of time together, playing golf and fishing," says Chris. Apart from his family, what Lemmon loved most was what he called "magic time"—a phrase he whispered to himself before every take. "That's the way it is when you're acting," he explained last year. "It's magic time if you can pull it off." With Lemmon on the screen, it usually was.
N.F. Mendoza, Tom Cunneff, Johnny Dodd and Lyndon Stambler in Los Angeles and Jennifer Longley in New York City
Contributors:
N.F. Mendoza,
Tom Cunneff,
Johnny Dodd,
Lyndon Stambler,
Jennifer Longley.
Jack Lemmon discovered his calling early. He was in elementary school in Brookline, Mass., when the lead in the school play came down with whooping cough. Lemmon was drafted as a replacement, though he didn't know the dialogue. "I'd walk over to the wings and the teacher would whisper a couple of lines to me, then I'd walk back to the center, exaggerating them instinctively," Lemmon told The Washington Post in 1986. When the crowd roared with laughter, "I could have been mortified," said Lemmon, "but instead, this little light-bulb went off in my head.... Something in me was saying, 'I think I like this.' "
Advertisement
Today's Photos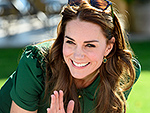 Treat Yourself! 4 Preview Issues
The most buzzed about stars this minute!