People Top 5
LAST UPDATE: Tuesday February 10, 2015 01:10PM EST
PEOPLE Top 5 are the most-viewed stories on the site over the past three days, updated every 60 minutes
Burden of Grief
Wearied by a Near-Lifelong Sadness, the Shah of Iran's Daughter Leila Dies at 31, in Exile in London
But ever since 1979, when the Shah and his family were forced to flee Iran to escape the Islamic revolution of Ayatollah Ruhollah Khomeini, Leila's idyllic existence had been marred by heartbreak and torment. On June 10 she was found dead at age 31 in her room at the Leonard, a pricey London hotel. The cause of death remains a mystery, pending the outcome of lab tests. Her family speculated that Leila, who suffered for years from depression, might have accidentally taken an overdose of sleeping pills and tranquilizers. But they flatly rejected any suicide scenario. Samii says she spoke to Leila the night before she died and that her friend had seemed excited about plans to get together soon in London. "The last thing she said to me was, 'I can't wait to see you, sweetie,' " recalls Samii, 30, now an actress.
There was also disagreement over whether Leila, who had become quite thin, suffered from anorexia, which might have played a role in her death. "Everyone says that she had an eating disorder, but I've seen people with eating disorders, and they were thinner than she was," says Ali Bagherzade, 35, an Iranian businessman who was friendly with Leila. But one acquaintance of Leila's mother, Farah Diba, the former Empress of Iran, said Leila did not eat well, preferring instead to sip constantly from a thermos of coffee. "That's how she would get through the day," says the acquaintance, "on unsweetened coffee."
Those who knew Leila well describe her as an unpretentious and exceptionally sensitive young woman. "She had an innocence in a way that is very rare nowadays," says Bagherzade. But she had been severely affected by the trauma of being uprooted from Iran. Not only was her family driven from their homeland, they were exiled at a time when her father was suffering from lymphatic cancer.
To make matters worse, anti-Shah demonstrations took place around the world, and no country seemed eager to play host to the royal family. Finally, in October 1979, the United States allowed the Shah to come to New York City for emergency medical treatment, a move that prompted Iranian militants in Tehran to seize 98 hostages at the American embassy 13 days later. For much of their first year in exile, Leila, her brothers Crown Prince Reza Pahlavi, now 40, a leader in Iranian exile politics, and Ali Reza, 35, a graduate student at Columbia University, and her sister Farahnaz, 38, who does charitable work, stayed in the United States, separated from their parents, who tried to lie low in places including Panama and Mexico. Vincent Meylan, author of a biography of Empress Farah, says the ordeal was particularly hard on Leila, who was only 9 at the time. "Her mother would telephone every night, and Leila would be screaming and crying, 'Where are you? I want to see you, I want to see Daddy,' " says Meylan. "You can imagine how traumatic that was for a child."
Her father's death, in 1980 in Egypt, shattered Leila. "The last memory [of him] is the most painful," she told the French magazine Point de Vue in 1999. "When I understood the end was near, they wouldn't let me into his room. For a long time I had the feeling I had betrayed him by my absence." In the years that followed, though, she seemed to rally. The family settled in Williamstown, Mass., to be close to Crown Prince Reza, who was attending Williams College, and Leila enrolled at the nearby private Pine Cobble School, where she was well-liked by her classmates. "She did everything every other student would do," says her sixth-grade teacher Judy Wright. "She did not want to be treated like royalty." After graduating from Rye Country Day School in Rye, N.Y., she enrolled at Brown University, but dropped out after one semester. At the time she had begun complaining of severe stomach pains, which plagued her for the rest of her life and which friends regarded as a symptom of the depression they had begun to notice in her. "Leila was sick," says Samii. "It was true pain."
Since she didn't need to work—the Shah had salted away at least $100 million, and perhaps far more, in foreign banks before he was deposed—Leila led a life of discreet leisure. She first moved into her mother's home in Greenwich, Conn., then into a Manhattan apartment, but often traveled to Europe. In a 1998 interview with PEOPLE, she said that while she missed her homeland, she enjoyed living in the U.S. "I can go anywhere and not worry that people will recognize me and say, 'Did you see that? Did you see how she ate her french fries?' " she observed. Friends say she had at least one serious romance with a man and that it ended badly. "She told me that she had trouble forming relationships," says biographer Meylan, "because she was obsessed with the idea that people only approached her because she was the daughter of the Shah."
The death of her beloved grandmother Farideh Diba last November drove her spirits even lower. She admitted to friends that she was losing weight but maintained that it was food allergies that prevented her from eating properly. "At one dinner party recently she produced half a dozen kinds of teas from her Hermès handbag and said, 'I don't know which one to drink. I don't know which one will make me ill,' " says' Ross Benson, a journalist with Britain's Daily Express, who was told of the incident by a witness who was a mutual friend. "The other guests looked away. They saw her behavior for what it was—a sign of severe depression."
Friends knew that Leila had visited many doctors looking for help. She was believed to be on antidepressants but apparently to no avail. Denyse Beaulieu, a French journalist, had gotten to know Leila well over the past two years, when the princess was splitting her time between the Leonard hotel in London and her mother's Paris apartment. She says the two often had great fun, discussing poetry or having tea at the Ritz in Paris. But there were other times when Leila could barely function, when all the pain she felt—spiritual, psychological and physical—threatened to engulf her. "She had insomnia and terrible migraines that kept her in bed, unable to move," says Beaulieu. "It was as if she had fallen into the bottom of a pit and the sides were slippery and she couldn't get out no matter what she tried."
Indeed, even as they mourned her death, friends expressed hope that Leila had finally found the peace that had always seemed to escape her in life. "She was young and beautiful and privileged, yes," says Beaulieu, "but you can't ever judge other people's suffering."
Bill Hewitt
Nina Biddle in London, Cathy Nolan in Paris and Sharon Cotliar in New York City
Contributors:
Nina Biddle,
Cathy Nolan,
Sharon Cotliar.
As a little girl Leila Pahlavi, the younger daughter of the late Shah of Iran, led what seemed a blissful life. In the '70s she and her three siblings were schooled on the palace grounds, high in the hills above Tehran, with a small group of students handpicked to be their classmates. Leila could even bring along her beagle, Snoopy, who was permitted to stay just outside the classroom. But she delighted most in the attention of her father, Mohammad Reza Pahlavi, who would often stop by to visit and push her on the swings. "Her father would make time to see her all the time," says Goli Samii, a classmate of Leila's who later remained perhaps her closest friend. "They had a special relationship."
Advertisement
Today's Photos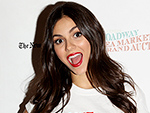 Treat Yourself! 4 Preview Issues
The most buzzed about stars this minute!