People Top 5
LAST UPDATE: Tuesday February 10, 2015 01:10PM EST
PEOPLE Top 5 are the most-viewed stories on the site over the past three days, updated every 60 minutes
Picks and Pans Main: Screen
Now Playing
Acting firepower doesn't come mightier than this: Brando, 77, De Niro, 57, and Norton, 31, sharing the same screen, each arguably the single most talented actor of his generation. So what if the movie they have chosen for their act-off is a minor heist drama? These three provide a heft that, for the two hours one is parked in a theater, makes director Frank Oz's The Score pleasurable and involving. It is only afterward that the film's utter lack of substance begins to gnaw.
De Niro plays Nick, an expert jewel thief who also happens to run a jazz club in Montreal. He has eluded the law for his entire career by sticking to three rules: Avoid excessive risk, always work alone, and never pull a job in the town where you live. He is tempted to put aside those maxims when Max (Brando), a longtime underworld crony, offers him $4 million to steal a jewel-encrusted 17th-century scepter from the Montreal Customs House. Nick agrees to the job, promising his flight-attendant girlfriend (Bassett, effective in her few scenes) that it'll be his last. But he soon develops doubts both about the job and the ambitious young accomplice (Norton) with whom Max has teamed him.
The scenes between De Niro and Brando crackle, offering a fascinating clash of acting styles. (This is their first time onscreen together; they shared the role of Vito Corleone, with Brando in 1972's The Godfather and De Niro in 1974's The Godfather: Part II.) Brando gives almost too much, fiddling with props and batting his eyes like a flirtatious old dame, while De Niro keeps his own flame low but white-hot. The two feed off each other, though, and their last scene together, in which each man sees the other at his most vulnerable, is one for the career-highlights reel. Norton, whose character fakes being simpleminded at times, has the flashiest role, but smartly steps aside when the two older vets strut their stuff. (R)
Bottom Line: All-star cast scores high
Reese Witherspoon
, Luke Wilson, Selma Blair, Jennifer Coolidge
When Elle Woods's politically ambitious college beau dumps her before heading east for Harvard Law School, he explains to her, "I need to marry a Jackie, not a Marilyn." Ouch—but who can argue with him? Brainy East Coast brunettes do get more respect than bubbly Beverly Hills blondes. Undaunted, Elle (Witherspoon), an honors student despite her preference for shopping over studying, manages to get into Harvard Law herself, hoping to win the ex-boyfriend back. Once there, she overcomes the sneers of her peers as a Malibu Barbie and wins their respect with her natural niceness and smarts. Think Clueless meets The Paper Chase.
Legally Blonde is much like its heroine: perky but shallow. A feel-good girl-power comedy, it begins strongly but loses credibility (and steam) when it sends first-year law student Elle to court to defend a murder suspect. One is willing to suspend belief only so far, even for a blonde. Witherspoon, though, is a delight throughout. (PG-13)
Bottom Line: Wins on appeal
The Spirits Within
Animated, with voices by Alec Baldwin, Ming-Na, Ving Rhames, James Woods
This sci-fi thriller, based on a series of bestselling video games, may be bad news for temperamental stars prone to hissy fits. Final Fantasy: The Spirits Within shows that computer-generated animation has reached a level where it can create nearly lifelike humans. As with generic cola, these digitized folks aren't quite the real thing, but close enough to be simultaneously thrilling and creepy. They also know their lines, stay out of rehab and don't demand private jets.
Fantasy is set in 2065, when Earth has been invaded by soul-sucking aliens. Dr. Aki Ross (voiced by Ming-Na), a feisty scientist, joins forces with her soldier sweetie (Baldwin) to save the planet from the extraterrestrial menace. The plot is musty and the dialogue stilted, but the look is dazzling. Fantasy's shiny humans still appear more like store mannequins who have come to life, but time and technology are on their side. (PG-13)
Bottom Line: Eye-popping future schlock
Jon Favreau, Vince Vaughn, Peter Falk, Famke Janssen
Featured attraction
[




]
What this jokey, halfhearted gangster film has going for it in a big way is the breezy, Odd Couple rapport between the lanky Vaughn and the compact Favreau, who previously played pals in the delightful Swingers (1996). These two have major chemistry with each other.
Written and directed by Favreau, Made is about two buddies barely scraping by in L.A. Bobby (Favreau) is honest, hardworking and hoping to work things out with his stripper girlfriend (Janssen), while Ricky (Vaughn) is a dim-witted, amoral motormouth. The two take on a job as muscle for a Mob boss (Falk), flying to New York City to help out a local gangster (Sean Combs, who should stick to music). The plot is beside the point; it's the constant breaking up and making up between Bobby and Ricky that's the fun. Vaughn is hilarious as a brilliantined boob (watch him try to pick up a flight attendant), and Favreau continues to impress as a solid and stalwart leading man. (R)
Bottom Line: Fun while it lasts
>A.I. A boy robot (Haley Joel Osment) hopes to become "real." This mysteriously beautiful fairy tale for adults is among director Steven Spielberg's most deeply felt films. (PG-13)
Cats & Dogs Kids will love this comedy about a war between talking critters, but adults may kibble. (PG)
Kiss of the Dragon Violent martial arts drama stars Jet Li as a Chinese policeman stranded in Paris. Great action scenes and nothing else. (R)
Our Song Small, richly compelling drama about teenage girls in Brooklyn and how their lives change, quietly but dramatically, in just a few weeks. (R)
Scary Movie 2 Last summer's gross-out spoof of teen horror flicks looks like a comic masterpiece next to this slapdash, dopey sequel. (R)
Robert De Niro, Edward Norton, Marlon Brando, Angela Bassett
Advertisement
Today's Photos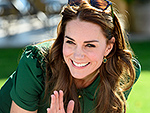 Treat Yourself! 4 Preview Issues
The most buzzed about stars this minute!