People Top 5
LAST UPDATE: Tuesday February 10, 2015 01:10PM EST
PEOPLE Top 5 are the most-viewed stories on the site over the past three days, updated every 60 minutes
Church of Hard Knocks
Atlanta Pastor Arthur Allen Jr. Defends His Congregation's Beating of Children
It will take more than scripture for Allen to battle the disturbing allegations that have been leveled against his church and left 14 children in limbo, separated from parents who refused to claim them. This spring, police arrested Allen, 69, and nine members of his congregation. According to authorities, church members systematically beat and whipped children during services. Allen is also alleged to have pressured girls as young as 14 into marriages with adult men. Still, members were outraged when Georgia's Department of Family and Children Services seized 49 youths from six church families and placed them in foster care. A judge released 34 of them in May, and authorities have agreed to return the other children if parents allow the state to monitor their condition. Yet Allen's flock remains loyal, and the parents have declined the offer. "It is baffling to us the way they are behaving," says DFCS director Juanita Blount-Clark. "But no matter what their religious beliefs, the law does not allow for abuse."
Equally adamant is the pastor, who rails from the pulpit against homosexuality and abortion and says that physical punishment is often necessary to steer children from immorality. "In this sick society, I go right with the Bible," says Allen, who was arrested for cruelty to children but has yet to be formally indicted. State officials say nothing justifies the beatings doled out at the church, and some disaffected church members agree. "They're not serving God in there," says postal worker Ernest Madden, 55, a church leader until he left in 1999. "They are serving one man, who seems to have lost his way."
The 35-year-old House of Prayer was little known outside its neighborhood until February, when teachers at a local school noticed bruises and welts on the backs and torsos of two boys, 7 and 10. The youths' explanation: They had been held in the air during services and beaten with belts and sticks. "My thought was, 'It looks like a caning,' " says Ted Hall, a lawyer for the DFCS, which secured court orders to send all the children to foster care.
Ex-members say Allen coerces his followers by intimidation and manipulation, compelling girls to marry men they barely know, dictating to members how to discipline their children and often running all-night services that force bleary-eyed parents to show up late for work and their children to miss school. Allen's practices were further described during a March court hearing at which more than a dozen youths testified, many telling of systematic beatings. Ex-member Tanya Barnett, 25, described being forced at age 14 into a marriage against her will to an unemployed man nine years her senior. (Though Georgia's minimum marriage age is 16, Allen generally arranges such weddings in Alabama, where the age is 14.) When she refused to have sex with her new husband, she told the court, the man became abusive. Allen later taunted her from the pulpit for not performing her spousal duties. "My life," says Barnett, "was a vicious cycle of abuse and guilt that seemed to have no end."
Despite such testimony in juvenile court hearings, the parents still refuse to agree to a judge's demand that they limit physical discipline at home and stop whipping children in church. "We have to be able to raise our children according to what's right," said David Duncan, 44, father of five children still in custody. (Claiming it would be too wrenching, he and other parents have not visited their youngsters.) "The parents are acting like robots," says Hall, "deferring to whatever [Allen] says."
That authority has been cultivated for decades by the preacher, who grew up in a rural part of north Atlanta and is the younger of two sons of a Baptist preacher who worked as a mason, and his wife, a laundress. Allen's parents divorced when he was 12, and he moved with his mother to Los Angeles. After high school, he enlisted in the Army, serving in Korea. When he returned to Atlanta, he says, he lived a "wild life," drinking and womanizing. "My life," he adds, "was wrecked."
Then, at 25, he launched a landscaping business he would run for three decades and was ordained at a local church. He started his own congregation in 1966, at first meeting in homes of members, most of whom lived in public housing projects. Ex-congregant Madden credits Allen with saving his marriage and says the pastor's message then was to "get cleaned up by the Lord, bring your dirt out and be forgiven." Allen also touted hard work and modest living. In recent years, with $510,000 from selling property he inherited, he has helped needy followers fix up their homes, buy cars, get jobs and pay debts.
But along the way, Allen—who last year, three days after his wife, Mary, died of cancer, married church member Trina Oglesby, 26, with whom he has an 8-month-old daughter—began to exert increasing control over his congregants, particularly females. Some feel that services at the House of Prayer were becoming increasingly sordid. "He'd begin talking about the Bible," says Madden, "but it always ended up we're talking about sex."
Then, in 1993, Allen was convicted of battery involving a 16-year-old girl in church. "We all thought they'd shut down the church," says Tammy Clark, 35, who left the fold at 17. Instead it survived, and Allen is in no hurry to give up the fight. "I deeply feel the Lord will give us back our children," he says, "but I don't have any plans on giving in."
State officials fear that the children will be with foster families for some time—which Barnett sees as a plus. "They will begin to see the beauty of the outside world," she says, "and how illogical and painful the world they were living in really is."
Thomas Fields-Meyer
Jill Jordan Sieder in Atlanta
Contributors:
Jill Jordan Sieder.
His booming baritone caroming off the walls of his modest church in Atlanta's blighted northwestern section, Rev. Arthur Allen Jr. projects a triumphant tone. "They call this a cult? Where are our guns?" he asks 60 or so congregants in the pews of the House of Prayer. "This," he says, waving a Bible, "is the only weapon we need."
Advertisement
Today's Photos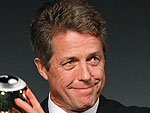 Treat Yourself! 4 Preview Issues
The most buzzed about stars this minute!