People Top 5
LAST UPDATE: Tuesday February 10, 2015 01:10PM EST
PEOPLE Top 5 are the most-viewed stories on the site over the past three days, updated every 60 minutes
Mother of Reinvention
Onetime Welfare Mom Iyanla Vanzant Brings Her Bestselling Self-Help Homilies to TV
Indeed, Vanzant has made it her mission to counter
Jerry Springer
-style trashiness on talk TV. Once a regular guest on
Oprah
, she is now poised to give her TV mentor a little competition with Iyanla, a daily chatfest that offers viewers practical and spiritual tips to improve their lives. Three months in, ratings have been less than heavenly, but if anyone is up for a challenge, it's the 48-year-old Vanzant. Once a single welfare mom, she survived childhood abuse, teen pregnancy and a violent relationship, going on to write 12 motivational books in 10 years—including four bestsellers. "Of the self-empowerment gurus, she's one of the most effective," says
TV Guide's
Michael Logan, "because she's so down-to-earth, so funny and alive."
That common touch impressed Barbara Walters, who persuaded her to try her own TV show after Vanzant appeared as a guest last year on ABC's
The View
. "She's an amazing woman," says Walters, Iyanla's executive producer. "If we can capture that, we will have an extraordinary show." That may take more than a little faith. "It's sort of a non-format," says Logan, "making her do all kinds of stuff—one day helping distraught people, the next trying on designer shoes." In response to the lukewarm reception, producers plan to retool the show's format, but Vanzant says fame has taught her she can't please everyone, "and that's okay."
Besides, she doesn't claim to have all the answers. Vanzant, who lives in New York City during the week and commutes to her three-acre spread in Davidsonville, Md., for weekends, admits the schedule of tapings, interviews and lectures "takes a toll" on her personal life. Her husband of four years, motivational speaker Adeyemi Bandele, 50, calls their love "a fire that constantly burns," but the pair are often separated for as many as 12 days at a time. "Whatever any other husband would want from a wife, he wants from me. And unfortunately he doesn't get it," says Vanzant. To mend their strained marriage, the couple recently agreed to work harder. Overcoming obstacles, after all, is what Vanzant is all about. "I'm still healing the wounds," she says of her varied, often troubled life. "I'm still learning to stand up and ask for what I want without fear of losing people's love."
The second child of a dry-cleaning presser, Horace Harris, and his mistress Sarah Jefferson, a railroad car cleaner, Vanzant was born Rhonda Harris in the back of a taxi in Brooklyn in 1953. When Rhonda was 2, her mother died of cancer. She was raised by her paternal grandmother, who, she says, often beat and belittled her. Her father and stepmother discovered her injuries and took 5-year-old Vanzant in, but two years later the family was evicted and she went to live with a couple who were family friends.
As Vanzant tells it, her childhood only worsened from there: She says she was raped at 9 by the man who had taken her in; that she became pregnant by a neighbor four years later and deliberately overdosed on pills after her baby girl, who was put in foster care, died from sudden infant death syndrome at 6 months. At 16, Vanzant gave birth to son Damon, now 31, whose father she knew from high school. "I did what all teenage girls do," she says. "I was 16 and horny. He was 16 and horny. It just happened." The following year she married another man, Kirk (whose last name she won't reveal), who was in the U.S. Army. "I thought if I got married," she says, "I could prove I was okay." The union lasted just seven months but produced a daughter, Gemmia, now 29.
Vanzant says her next long-term relationship, to drug-abuse counselor Charles Vanzant, was marked by violence. By the time daughter Nisa, now 27, was born, the beatings had begun—and yet she stayed. "I lived with a history of violence," she explains. "The people who loved me beat the s--- out of me." Childhood pal Elvia Myrie, 48, remembers catching up with Vanzant at the time. "She had always been the clown in the midst of everything," Myrie recalls. "The humor was gone."
After six years with Charles, who died in 1984, Vanzant finally reached her breaking point in 1979, when he almost strangled her. One morning before dawn she packed up her three children and fled to a friend's home without a cent.
"When you make up your mind," she says, "things shift." After spotting an advertisement on a bus, she enrolled at Medgar Evers College in Brooklyn, hauling her children with her to school, where they waited in the hall or played in the gym while she attended classes.
Around that time she fully embraced the spirituality of Nigeria's Yoruba culture, to which relatives had introduced her when she was a child. She changed her name to Iyanla (pronounced ee-YON-la), meaning "great mother," and became a Yoruba priestess in 1983, the same year she graduated. Vanzant went on to earn a law degree from Queens College and landed a job at the Philadelphia public defender's office, only to quit the profession two years later. (She says an "inner voice" told her to leave; her former employer insists she was fired.) Instead she took a job teaching life skills to welfare women, mining her own 12 years on government assistance to create pamphlets of advice. When she reached 54 pages, she knew she had a book. Scraping together $80, she made 200 photocopies, called it
Tapping the Power Within
and sold copies for $5 apiece at churches and conventions.
In 1992 Harlem River Press published the book, and Vanzant's writing career was born. "Nobody 'made' her. She made it happen," says her friend Shaheerah Stephens, 52. "She had a dream to be on
Oprah
. It was almost a joke." Two bestsellers—
One Day My Soul Just Opened Up
and
In the Meantime
—made it a reality: In 1998 Vanzant made her
Oprah
debut. "At first I was humbled," she says. "I got excited maybe the third time." Still, when Walters approached her to host her own show, Vanzant—busy with books, lecture tours and Inner Visions, the company she started in 1988—was reluctant. A week of praying and fasting ("When I want to get real clear, I stop eating") changed her mind. "People are confused, people are in pain," she says. "I've been blessed with many opportunities to walk through hurt and confusion and pain."
And yet she says she has no regrets—not even for the difficulties her children have faced: Damon spent almost five years in prison in the early '90s on drug and gun charges, and Nisa became pregnant as a teenager. (To help her daughter, Vanzant is now raising Nisa's 10-year-old son Oluwa.) "I know I did the best I could," she says. "My children's choices were based on the lessons they needed to learn, which were not in my control . . . I'm grateful I have a good relationship with my children." (Damon is now event coordinator for Inner Visions, daughter Gemmia is the company's vice president, and Nisa provides childcare at her Philadelphia home.)
On the rare occasions she escapes from work, Vanzant's idea of perfect relaxation is a day in bed eating popcorn and watching TV shows like
The Practice
and
ER
. Lounging at her woodsy Maryland retreat, Vanzant surveys with satisfaction her five-bedroom home, silver BMW sports utility vehicle and gently humming Jacuzzi. More than just symbols of success, they represent the freedom to be herself: "You got enough money in the bank, you can say whatever you want to say," she says with a throaty laugh. "I'm not depending on anybody for anything."
Susan Horsburgh
Macon Morehouse in Davidsonville and New York City
Contributors:
Macon Morehouse.
Advertisement
Today's Photos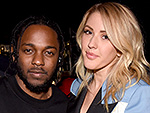 Treat Yourself! 4 Preview Issues
The most buzzed about stars this minute!