People Top 5
LAST UPDATE: Tuesday February 10, 2015 01:10PM EST
PEOPLE Top 5 are the most-viewed stories on the site over the past three days, updated every 60 minutes
Gwyn and Bear It
After Brad, Ben and Oscar, Gwyneth Paltrow Looks for Less Attention—and a Tidier Life
Shallow Hal
codirector and cowriter Peter Farrelly. Most leave plenty of work for the housekeeper, but Hal's star
Gwyneth Paltrow
, who stayed over in August, was an exception, he says. "After she stayed there, she washed all the sheets and the pillowcase and made the bed. She's the only one who's done that. She's a shocker."
Creating a sensation is precisely what Paltrow is trying to avoid these days, even if she remains one of Hollywood's busiest actresses. Five years have passed since her ill-fated engagement to
Seven
costar
Brad Pitt
made her one of young Hollywood's most scrutinized stars. Now several boyfriends, more than a dozen movies and one Oscar later, Paltrow, 29, is tidying up not only Farrelly's cottage but her own life. She has adopted a macrobiotic diet (no meat, eggs, dairy or caffeine), and her four-story townhouse in Manhattan's Greenwich Village, recently redecorated in minimalist style and pale tones, has become a pristine sanctuary. "She wanted a sense of serenity," says interior designer DD Allen, describing Paltrow's style as "a little bit of glamor, a little bit of luxury, but very simple." Nothing, in short, to rile the nerves of a woman who now devotes 90 minutes a day to chilling out with yoga. "Some people think it's weird," says Paltrow of her new drive for inner peace and health. "But you have to do something sort of extreme to balance the fact that you live this extreme life."
The latest man in her life, actor Luke Wilson, fits the whole low-maintenance regime. "He is super mellow," says Hal costar Jack Black, who dined with the couple in Charlotte, N.C., where the movie was filmed last spring. Paltrow and Wilson, 30, first met last winter while playing brother and sister in
The Royal Tenenbaums
, a quirky comedy about a dysfunctional family of geniuses, out Dec. 14. Burned by the headlines that accompanied her previous relationships with actors Pitt and
Ben Affleck
, Paltrow has tried to keep this one quiet. On the
Tenenbaums
set in New York City, "they weren't really flirty," says producer Barry Mendel. "It was private."
For perhaps 10 minutes. By the time the couple retreated to a rented Majorcan hideaway in July, the paparazzi were on the chase. Though Wilson spent nearly two years dating Home Fries costar
Drew Barrymore
before she wed comic Tom Green last summer, friends say he is often rattled by the attention that comes with dating an Oscar winner. "Gwyneth has made her adjustments to it," says family friend Seymour Cassel, another Tenenbaums costar. "But it's a new experience for Luke."
One thing Paltrow still hasn't adjusted to is her image as a wellborn "ice princess" (her words) who can slip ever so easily into a British accent—as she did in 1996's Emma and 1998's
Shakespeare in Love
and
Sliding Doors
(and will again in next year's
Possession
). "I sensed that people have no real understanding of who I am," she told
Harper's Bazaar
last month. "If you sit up straight, chew with your mouth closed and have good manners, you're a snob." Add in her schooling at Manhattan's exclusive Spence School and her upbringing among the showbiz elite—her parents, actress Blythe Danner and producer-director Bruce Paltrow, both 58, count Steven Spielberg among their friends—and you can understand why Hal costar Black had reservations. "I was thinking maybe she was going to be privileged and a little spoiled. A little diva," says Black, 32. Instead Paltrow spent her downtime on the set entertaining cast and crew by improvising raunchy lyrics to the 1980 hit song "Fame." Says Black: "She made me blush like a schoolgirl."
With Shallow Hal, which opened Nov. 9, Paltrow even indulges in some impolite, politically incorrect comedy. For a few brief scenes she all but disappears into a 25-lb. latex fat suit as Rosemary, a 300-lb. Peace Corps volunteer and unexpected love interest of
Hal
(Black), who sees her inner beauty. For most of the movie Paltrow, playing that vision, is her usual willowy self. But oddly enough, says Farrelly, "when Gwyneth was Gwyneth, people wouldn't approach her as much. They were intimidated. When she was in the suit, they were joking around, playing catch with her."
There have been rare occasions when Paltrow has publicly let down her guard. Accepting her Best Actress Oscar for
Shakespeare in Love
in 1999, she memorably burst into a rambling, sobbing speech that left her so spent she took to her bed for 10 days. Afterward, "I just felt really exposed and embarrassed," she said last year. The tears were real: Her grandfather Buster Paltrow was succumbing to cancer (he died that July), and her father had been diagnosed with throat cancer (it is now in remission). But she has also attributed that meltdown to the culmination of living in the spotlight: shooting movies nonstop, table-hopping with the likes of designer Stella McCartney and actress Hilary Swank and having the swings of her complicated love life charted in the media like market updates. Of her relationships, she told Bazaar, "I'm lucky if I get past six weeks."
She spent two years with Pitt before their 1997 split. Then came her on-again, off-again romance with Affleck. They had broken up by the time she won the Oscar, but when they costarred as lovers in 2000's Bounce, sparks flew once more. "They would go off arm in arm,"
Bounce
costar Caroline Aaron said last year. "Let's just say they did their homework." Paltrow has since revealed that the relationship did bounce back, only to fizzle into friendship soon after. (When Affleck entered rehab for alcohol abuse in August, Paltrow reportedly checked up with him by phone regularly.)
The forecast for Wilson? Don't expect wedding bells anytime soon. Of marriage and children, Paltrow says, "I feel like it's a way off." For now, she just wants to continue putting her house and life in order. "I'd like to clean out my closets," she has said, "before I'm 30."
Tom Gliatto
Mark Dagostino in New York City, Michael Fleeman and Rachel Biermann in Los Angeles and Michaele Ballard in Charlotte
Contributors:
Mark Dagostino,
Michael Fleeman,
Rachel Biermann,
Michaele Ballard.
Those darn celebrity houseguests—you're always having to pick up after 'em. "I have a place on Martha's Vineyard with a little flophouse in back where people are basically visiting all summer long," says
Advertisement
Today's Photos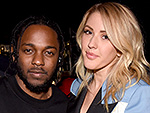 Treat Yourself! 4 Preview Issues
The most buzzed about stars this minute!