People Top 5
LAST UPDATE: Tuesday February 10, 2015 01:10PM EST
PEOPLE Top 5 are the most-viewed stories on the site over the past three days, updated every 60 minutes
Palace Rebellion
Prince Harry, 17, Gets Caught Drinking, Smoking Marijuana and Partying Hard; Prince Charles, Not Amused, Takes Action
Prince Harry
arrived there on July 30, it was without the usual fanfare and flashbulbs. Instead, the prince, then 16, slipped quietly into the redbrick building for a tour by a recovering addict. Later, taking a seat among a circle of five patients gathered in a bare, sunlit room, Harry spent an hour at a patients' question-and-answer session. "He asked several residents, 'How did you come to be in rehab?' " says Featherstone staffer Wilma Graham, who attended the meeting. "And I think he was quite shocked to hear that you can be using 'soft' drags and that suddenly you're moving toward hard drags. I think it was quite an eye-opener for Harry."
Six months later, news of Harry's own drag use has left much of Britain wide-eyed. On Jan. 13, Sunday newspapers revealed details of Harry's pot smoking and underage drinking during his summer break from school—partying that was evidently so hardy it prompted his father, Prince Charles, to send Harry to visit Featherstone for a dose of reality. According to the papers, Harry drank alcohol with pals at the Rattlebone Inn, a pub in Wiltshire near the family's Highgrove estate, and smoked dope in the Rattlebone's backyard shed; he also reportedly enjoyed "lock-ins," the common practice in which a pub owner locks the door at closing time but continues to serve drinks inside. Sometimes Harry, third in line to the throne, would invite friends to party on at "Club H"—the young princes' basement rec room, now featuring a fully stocked bar, at Highgrove. Should he spot a young English rose he'd like to know better, Harry, according to the
News of the World
, would approach her at the Rattlebone with the line, "Do you want to come back to my palace for a drink?"
On the day the reports appeared, St. James's Palace, the name of both the official residence and office of Prince Charles, shocked royal watchers by confirming the gist of them. "The essential core of the story is true," says a Palace source, while taking exception to the News's account that Harry was out of control. Says the source: "It was more like experimentation."
Either way, Harry had clearly crossed a line. The prince, whom Princess Diana playfully called "the naughty one," is not known for concealing his emotions. His older brother William, 19, "is very controlled, whereas Harry will let loose and be more volatile," says a family friend. Yet the 12-year-old boy who publicly cried at Diana's 1997 funeral may have grown into a young man who let loose a little too much.
In the wake of the revelations, the British press—which usually respects a 1997 agreement with the government's Press Complaints Commission not to intrude on the private lives of the young princes—felt free to report other details of Harry's misbehavior. He apparently got off to an early start even for Europe, where the legal drinking age can be as low as 16. By age 12, he was reportedly sampling the alcohol that flowed aboard the holiday cruises he and William took to the Greek Isles with Charles, drinking with the children of family friends. Three years later, Harry was reportedly drunk on a vacation in Cornwall, where he allegedly hurled bottles, and again at a shooting party at the Duke of Westminster's country home in Cheshire, where he vomited under a table. (The Palace would not comment on these reports.) "I don't think the full reality of Harry's high jinks was reported to Charles," says Press Association royals correspondent Peter Archer, "because if he had known the seriousness of them, he would have intervened."
The antics seem to have culminated at Highgrove last summer, when Harry was left at Charles's country home two hours outside of London without parental supervision during his break from the exclusive private school Eton College. Aides say the foot-and-mouth epidemic rendered Charles busier than usual, requiring him to make more frequent trips to London. "He has done what most parents have to—they have to work and leave their teenagers at home sometimes," says a Palace source. And what of the royal bodyguards who keep constant watch over Harry? Weren't they aware of the trouble? "The police are not there to be moral guardians," says a source close to the royal security force. "They are there to stop bullets and kidnappings. The princes have to grow up and live their lives and experience things."
Ultimately it was a member of Charles's staff who reported Harry's behavior to his father after smelling pot. Friends say Charles's naïveté may have made him overly trusting. "Charles never had the freedom that his sons have, so I don't think he sees what goes on," says someone who knows the family well. "It is an alien world to him." Soon after Harry admitted his guilt, Charles, 53, enlisted William—just back from his "gap year" abroad and preparing for his freshman year at St. Andrews University in Scotland—to intervene and talk to Harry. "Like all fathers, no one knows what the right answer is," says a source. "So the next best thing is to speak to the older son, who will perhaps have a better understanding." Recalling his own encounters with patients at drug rehab facilities, Charles urged William to direct Harry toward Featherstone, which he helped to open three years ago.
Harry went along, accompanied by royal aide Mark Dyer, 35. But the visit, while no doubt vivid, may not have been completely effective. In August Harry was spotted making the rounds at various bars and discos on Spain's Costa del Sol after playing in a polo tournament there. At Olivia Valere's, a club in Marbella, he was seen carousing until 6 the following morning. On New Year's Eve he was out on the town with his brother at the Vine Tree pub, a short distance from Highgrove. Still, Palace sources maintain that Harry, who is back at Eton, has reined in his excesses. Says one: "He is just getting on with his normal routine."
For Harry—who received his driver's license in December—that means classwork, polo practice, occasional visits with his dad and brother and plenty of flirting with the opposite sex. "That is Harry and his redheaded nature," says a friend. While he has no one steady girlfriend, "if there are girls around, he rather enjoys it." A fearless athlete and competent student at Eton (Will's alma mater), Harry is also saddled with the burden—or freedom, depending on one's outlook—of being the heir in reserve. Like the Windsor family "spares" before him—Charles's younger brother Prince Andrew (nicknamed "Randy Andy" for his lusty bachelorhood) and Queen Elizabeth's younger sister Princess Margaret (a bon vivant in her '60s and '70s heyday)—Harry "doesn't have all the responsibilities" of his older sibling, says Ingrid Seward, editor-in-chief of Majesty magazine. "He's the one who can have fun."
That may be part of the problem. With the sudden death of his 36-year-old mother in a Paris car crash, the prince lost a key influence. "Diana made them value themselves for the people they are, not simply as princes," says a friend of the princess's. "I think William has a very strong sense of self-worth. But I think Diana died before Harry had fully completed that particular course." Unlike his own father, the domineering Prince Philip, Charles exerts few restrictions over his sons' social lives. "He is permissive and trusting," says Robert Lacey, author of the upcoming Monarch: The Life and Reign of Elizabeth. "He is not authoritarian. Diana was stricter and didn't hesitate to use old-fashioned discipline, which I don't think Charles ever did." Even so, he is said to disapprove of Harry's friend Guy Pelly, 19, and other students at the Royal Agricultural College near Highgrove who are reportedly among Harry's drinking mates. Though papers have pegged Pelly, who has a drunk-driving conviction, as the one who introduced pot to the prince, Pelly vehemently denies it.
Harry is certainly not the first in his family's upper-crust clique to run into trouble with drugs. Tara Palmer-Tomkinson, 30, the daughter of Charles's close friend and skiing pal Charles Palmer-Tomkinson, went through rehab in 1999; Nicholas Knatchbull, 20, Charles's godson, underwent at least two stays in rehab last year and was found possessing marijuana with a pal from Eton in 2000; and Tom Parker Bowles, 26, the son of Charles's longtime love Camilla Parker Bowles, 54, has admitted using cocaine, as did Lord Frederick "Freddie" Windsor, 22 (whose father, Prince Michael, is a cousin of the Queen's). Apologizing later for his actions, Windsor noted, by way of explanation, that "it is very difficult to avoid getting into this sort of thing when you move in these circles."
Living as he does at the center of "these circles," Harry is still contending with the fallout from his actions. Students have been expelled from Eton in the past for taking drugs, yet school officials say the matter has been dealt with and is now closed. Local police will likely issue an official warning to Harry if he is again seen drinking at pubs near Highgrove. Meanwhile, Harry's grandmother the Queen issued a statement supporting him and praising Charles's handling of the issue. Prime Minister Tony Blair, whose teenage son Euan made headlines in 2000 after being found drunk in London's Leicester Square, said that "Charles and the royal family have handled it absolutely right." Even the British press, for all its loud headlines, was somewhat sympathetic. "We should be wary of pouring too much vitriol on poor Harry's head," advised a Jan. 14 editorial in the brash tabloid The Sun, which is usually quick to lampoon royal missteps. "This is an all-too-common rite of passage being lived out in public."
That may be the point. By confirming the news of Harry's problems, Charles, aides said, sought to spread awareness of teenage drug and alcohol abuse. He may also have hoped that the public revelations would set Harry on a straighter path. Whether that strategy works remains to be seen; either way, Harry will be nursing a hangover of embarrassment for some time—even if his extroverted swagger suggests otherwise. "He may look like a tough guy," says a family friend, "but he is the most sensitive of any of them."
Michelle Tauber
Simon Perry and Nina Biddle in London, Ginanne Brownell in Wiltshire and Kurt Pitzer in Marbella
Contributors:
Simon Perry,
Nina Biddle,
Ginanne Brownell,
Kurt Pitzer.
Advertisement
Today's Photos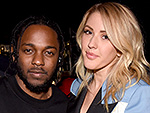 Treat Yourself! 4 Preview Issues
The most buzzed about stars this minute!