People Top 5
LAST UPDATE: Tuesday February 10, 2015 01:10PM EST
PEOPLE Top 5 are the most-viewed stories on the site over the past three days, updated every 60 minutes
Picks and Pans: Pages
Talking With...Loretta Lynn
When crime reporter Ellie Cavanaugh returns to her hometown in Upstate New York, she's on a mission. Rob Westerfield, the preppie convicted of killing Ellie's older sister, is up for parole after 23 years. Haunted by her sister's death and her mother's fatal alcoholic spiral, Ellie pillories him on a Web site.
Too bad Ellie is irritatingly self-righteous and Clark's writing—in the first person, for a change—clings to flat descriptions and workman-like sentences that make for dry going. A thin subplot about Ellie's estrangement from her father doesn't help. (Simon & Schuster, $26)
Bottom Line: Murder, she churned
By Hannah Crafts, edited by Henry Louis Gates Jr.
Hannah Crafts was a literate snob, fair to behold and a fugitive slave. She also may have been the first black female novelist. Crafts's Narrative, a florid, previously unpublished first-person saga written in the 1850s and acquired by Gates at auction, is based on her own life and successful flight from slavery in North Carolina. From calamity to coincidence, Crafts encounters vain ladies, a coldhearted lawyer and kindly white protectors.
Readers may trip over the melodrama and such phrases as "To jealousy in her bosom the fiercest feeling of envy united," but Crafts was a sly social commentator. (Warner, $24.95)
Bottom Line: Escapist reading
By Warren G. Harris
Despite the big ears, the notorious false teeth, the boozing and the womanizing, Clark Gable was called the King long before Elvis, and this fast-moving and frank new bio offers abundant evidence why.
Harris details the toughness of this 6-ft. "man's man" in his youth (as oil wildcatter, lumberjack, telephone lineman and itinerant), his struggles as an unknown on the stage in New York City (in the company of fellow nobodies Bogart and Cagney) and his swift success in talkies. A compulsive money-hoarder who kept his cash in a safe-deposit box, Gable romanced countless women—Joan Crawford and Grace Kelly among them. His great love was third wife Carole Lombard, whose 1942 death on a War Bonds tour shattered him. He quickly enlisted as an Air Corps gunner and filmed documentaries aboard bombers over Germany.
Hollywood is seen here as rife with infidelity, abortion and substance abuse. And Gable, who called himself a "lucky slob from Ohio," emerges as flawed and inscrutable but sympathetic. (Harmony, $25.95)
Bottom Line: You'll give a damn
By Andrew Weil and Rosie Daley
Natural health guru Andrew Weil (Eating Well for Optimum Health) and Rosie Daley—
Oprah
Winfrey's former chef and author of the bestselling
In the Kitchen with Rosie
—are a tomato-tomahto couple in the kitchen. She likes butter, he won't touch it; she enjoys chicken, he's a tofu kinda guy. By the time you get to main courses like Savory Lobster-Mushroom Crepe, you half expect a food fight.
They agree, though, that healthy food can be fun. Many of the recipes are lighter versions of well-known dishes like Eggplant Rollatini with Spinach and Cheese Filling (prepared by Daley) and Cilantro Walnut Pesto (Weil). Aside from Weil's Steamed Broccoli with Gluten (an unattractively named wheat protein product), there's very little scary food here. Mostly the book makes health food appealing to folks who wear covered shoes.
As good as they are, recipes like Grilled Ahi Tuna with Cilantro Ginger Sauce are upstaged by the book's encyclopedic sidebars—which explain everything from how to shop for soy sauce to the natural history of hot peppers. (Birds can't taste the heat, which allows them to eat the chilies and spread the seeds.) Most of the sidebars are from Weil, a brilliant and iconoclastic thinker whose writings on the mind and body fill eight previous books. His asides on nutrition here are surprising—he says chocolate is good for you (it's also a drug, as he pointed out in a previous book,
From Chocolate to Morphine
), but alfalfa sprouts aren't. Anyone disappointed to hear that? (Knopf, $24.95)
Bottom Line: Cuisine you can live with
Jack Higgins
Page-turner of the week




In the murderous world of the powerful Arab-English Rashid family, money buys everything, including revenge. Kate Rashid, a ruthless beauty, wants to exterminate the British agents and White House operatives who whacked her three villainous brothers.
Higgins relies too much on the bungling of Kate's henchmen to move the plot forward: You can't get good help these days. The fun comes from the wisecracking band of dangerous but big-hearted secret soldiers Higgins wheels out to save the world—and his galloping Hollywood-ready pace. (Putnam, $25.95)
Bottom Line: Slick, fast and fun
By Angie Day
When her truck-driver father takes on a male lover and her mother copes by getting friendly with the liquor cabinet, 18-year-old Taylor Jessup wants to get away. She tries college, only to drop out after the older professor she moves in with dumps her. She tries to mend ties with her father, only to watch him fall ill. Then after following the guy of her dreams all the way from her hometown of Houston to New York City, she realizes her dreams are where she should have kept him.
With a patient hand, first-time novelist Day notes her character's every idiosyncrasy as she guides Taylor from discontent to within reach of happiness. The plot is thin; if you're not as enchanted by Taylor as the author is, you may find her journey about as exciting as a drive up I-95. But touches of warped humor—as a death-obsessed kid, Taylor volunteers at a cancer clinic—and a sense of introspection that goes so far as to show Taylor debating whether to cry or not (it "becomes an option of the day when you're home alone bored...Should I go get a snack? Or I could cry, maybe?") make Somewhere worth the trip. (Simon & Schuster, $22)
Bottom Line: Quirky but promising debut
In her sequel to
Coal Miner's Daughter
(1976), country singer Loretta Lynn spills the beans on her rough and tumble 48-year marriage to Oliver Venetta "Doolittle" Lynn, who died in 1996 from heart disease. But he spilled the beans on her first. Early in their marriage, she says, she didn't have dinner ready, so he drunkenly broke 100 jars of green beans she'd been canning all day. "There was glass and green beans everywhere," she says.
In the follow-up Still Woman Enough (written with Patsi Bale Cox), Lynn, 67, says, "I had the courage to write about my fights with Doo," who, she says, was on a hunting trip during the 1972 ceremony when she was named the Country Music Association's first female entertainer of the year. Their battles, she says, convinced her that "women think faster, move faster, are faster. And that's the dang truth." Once when she fought back, she tried to hit Doo's shoulder but missed—and knocked out two of his teeth. Still, Lynn, who lives in Hurricane Mills, Tenn., and has had six children, says, "I forgave him for the cheatin', the drinkin', the fightin', for anything he ever done. It's one of the hardest love stories in the world."
Contributors:
Edward Karam,
V.R. Peterson,
Mark O'Donnell,
Max Alexander,
Sean Gannon,
Barbara Sandler,
Jennifer Wulff.
By Mary Higgins Clark
Advertisement
Today's Photos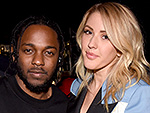 Treat Yourself! 4 Preview Issues
The most buzzed about stars this minute!