People Top 5
LAST UPDATE: Tuesday February 10, 2015 01:10PM EST
PEOPLE Top 5 are the most-viewed stories on the site over the past three days, updated every 60 minutes
Midlife Moms
Can Science Stall the March of Time? A New Book About the Perils of Postponing Pregnancy Sparks a Debate on Maternity
More than he knows. In the past decade the number of U.S. mothers giving birth after 40 has nearly doubled, to more than 94,000 in 2000. The reasons are varied: late relationships, second marriages, careers so involving, says L.A. gynecologist and author Dr. Judith Reichman, that "women are suddenly realizing, at 40, 'Oh my God, I forgot to have a baby!' " But if celeb moms such as Davis—and 41-year-old
Hannibal
star Julianne Moore, who delivered Liv two weeks ago—help highlight the possibilities of midlife motherhood, a much-talked-about new book by economist Sylvia Ann Hewlett is raising significant questions about the difficulties of getting pregnant after 40. In
Creating a Life: Professional Women and the Quest for Children
, Hewlett, 56, who herself struggled with late-life pregnancy (see box, page 84), reminds readers that biology waits for no woman. Her ammunition? A Mayo Clinic study that asserts peak fertility occurs between 20 and 30 and then drops fast: 20 percent after 30, 50 percent after 35, and 95 percent after 40. In her own survey of 1,168 professional women Hewlett found that 42 percent of women in corporate America over 40 are childless—only 14 percent said it was by choice. So what happened to the other 86 percent? "Nine out of 10 said they were confident they could get pregnant into their 40s because of assisted reproductive medicine," she says. "They swallowed the hype."
And as she sees it, celeb stories such as Davis's and Moore's obscure the real odds. Already the mother of 4-year-old Cal with longtime boyfriend Bart Freundlich, 32, the Manhattan-based Moore was raving about the joy of post-40 motherhood when she showed up svelte and radiant at the New York City premiere of her new film
World Traveler
exactly one week after the birth of Liv. "You want to do it again and again and again," Moore says. The problem, says Hewlett, is that so will other women. "Warm, fuzzy media stories about miracle babies," she says, "mean bigger queues of 42-year-olds with deep pockets lining up to do in vitro fertilization seven times."
Of course, some women are just lucky. Aware of the difficulty of late-life conception, Mary Morgan, 47, would today counsel young women to heed Hewlett's advice to "be as strategic about your private life as you are about your professional life. Put it on the front burner." But she herself did no such thing. She enjoyed a lively single life in San Francisco in her 20s and a successful financial career in her 30s before marrying home inspector Martin Morgan, now 48, in 1996 at age 41. Two years later she became pregnant with Mathew, now 3. Eight months ago daughter Mikayla joined the family. Her secret? Good genes, says Morgan: "We were very fortunate."
But for every Morgan there are scores of women like 44-year-old Miami dentist Maria Fernandez. She too assumed she could bear a child in her 40s. She finished dental school at 28, took until her early 30s to get settled in her practice, and, unable to find Mr. Right, decided at age 38 to try motherhood alone. She was surprised when artificial insemination combined with fertility drugs didn't work but kept trying. Five years, four miscarriages and some $40,000 later, Fernandez changed plans: She adopted daughter Jade, now 21 months, from China in 2001. "Whatever happened in my life led me to her and it was worth it," she says. Still, she adds, "I wish somebody had said 'Look, Maria, the chances are very little. Don't waste your time and money.' "
If someone had, would she have listened? Candy Sparks didn't. Two years ago, at age 47, she and her second husband, telecommunications executive Brad Sparks, 55, decided to have a baby. She was told by doctors that she had about a 1 percent chance of getting pregnant with her own eggs. Recalls Sparks: "I was very hopeful I would be the 1 percent." She wasn't. So after two miscarriages and one failed in vitro fertilization, she opted to use the eggs of a 21-year-old donor. Today, nursing 2-week-old Savanna at her home in Potomac, Md., Sparks is getting a refresher course in the rules of motherhood she learned 20-odd years ago raising her three sons from her first marriage. "I sleep about two hours at a time," she says. "She's a dream come true."
Unfortunately, for women unwilling to use donor eggs, that dream often goes unfulfilled. "It's something I confront every day," says Dr. Arthur Wisot, an author and fertility specialist in Southern California. "A fortysomething woman comes to see me and says, 'I'm vice president of a corporation. I've got a husband and success. I exercise. And now I want a baby.' It's hard for them to understand that time marches on despite everything they've done right. Ovaries don't care what you've done; they age."
Such naivete comes as a surprise to Portland, Ore., painter Shelley Jordan, whose decision to wait until she had won tenure as an associate professor of art at Oregon State University in Corvallis was fully informed. "Helloooo, who isn't aware that you will have a hard time having kids later?" she asks. When at 42 she and her husband, David, 45, a corporate headhunter, began trying the old-fashioned way to get pregnant, "I would cry every month I got my period." But within six months she got lucky, and today the 46-year-old mother of Clara, 4, considers her age an asset: "I'm happy and fulfilled, so I can be more present as a parent."
But the challenges unique to older mothers do not end at conception. There can be sadness knowing your children may not know their grandparents—and that you may not know your grandchildren. Mothers who used egg donors wonder what to tell children about where they came from. Older parents often fear that their children—especially only children—will be left alone. And for new mothers who have spent 20-plus years in charge of their lives, says Dr. Diane G. Sanford, a St. Louis psychologist and coauthor of
Postpartum Survival Guide
, there is the shock of no longer having the freedom to make the simplest choices. "Older women are used to being in control," she says, "so having a new baby's needs dictate their life can unglue them quite a bit."
And that's before sleep deprivation takes over. "After the honeymoon period—when you look at the baby every 27 seconds and say, 'I can't believe I created this beautiful child'—the exhaustion sets in," says 55-year old Keene, N.H., social worker Beverly Ginsberg, who suffered six miscarriages before giving birth to son Zachary, now 10, when she was 44. Though she once dreamed of a house filled with kids, "When my husband suggested we have another, I didn't go as far as saying, 'Are you insane?' " she recalls. "I just said, 'I don't think so.' It was totally out of the question."
Not because she's fed up with strangers complimenting her "beautiful grandson," either. Though reproductive science has made significant advances, ob-gyn doctors generally consider women over 35 at much higher risk of miscarriage, gestational hypertension and other difficulties. Dr. John D. Berryman, who specializes in high-risk pregnancies at the Columbia Hospital for Women in Washington, D.C., begins treating a 40-plus patient who has never had a baby (and whose partner has a sufficient sperm count) as would many other experts: with an X-ray to be sure her fallopian tubes are unblocked. He then checks to make sure she is still ovulating. If she is, the first step usually involves stimulating the ovaries with fertility drugs. If that doesn't work, couples can try artificial insemination, in which sperm is injected directly into the uterus. The next step is usually in vitro fertilization, in which eggs are removed with a needle, then fertilized and reimplanted in the uterus. "IVF is not a day at the beach for the mother," says Dr. Berryman, For nine days, he says, she must come into the clinic for shots, daily measurements of hormone's, sonograms and other tests. Since overstimulation of the ovaries can lead to their rupture, he notes, "it can be very unsafe if not monitored."
With only about a 30 percent success rate within the first five cycles, IVF—which costs about $15,000 a cycle—can take both an emotional and financial toll. "I felt sad and helpless," says Donna Alu-fohai, 44, a manager at a food-export company in Miami who spent eight years and $150,000 on 15 inseminations and four IVFs before giving birth to a son, Addison, in 1999. "Everyone keeps telling you you're getting old, you have to hurry up." Says Chu Johnson, 44, an executive for a Charlotte, N.C., power production company: "Every month is heartbreak. You get your hopes up only to be let down." Johnson and her husband, Charles, 41, an engineering student, had no trouble conceiving Rachel, 6. But after trying for another baby on their own for two years, Johnson turned to IVF in 1999 and gave birth to Brandon 21 months ago. "Once we started, there was no turning back," says Charles. "We're pretty goal-oriented. We do everything with vigor."
That vigor can be part of the problem. As Dr. Berryman says, "The desperation women feel after not succeeding for a year or two can actually prevent a pregnancy [by suspending ovulation]." Nancy Miller, a real estate agent, tried fertility pills, then artificial insemination. But the continual letdowns be came too much. After a year she and husband Brion, 47, took a break to renovate their Lake Forest, 111., home. Relaxed and distracted, she was thrilled to learn in January 2000 that she was pregnant—then devastated when an ultrasound eight weeks later revealed the embryo had died. "Everyone in the office heard my wails," Miller, 44, softly says. Now, although she and her husband would be overjoyed to become parents, they have given up any concerted effort to make it happen. "It was not meant to be," says Miller. "We had to mourn the dream and find a new one."
At 41, Catherine Dao believes that kind of choice comes from the heart, not the head—and is unaffected by statistics old or new. With a Ph.D. in chemistry from the University of Southern California and a successful gig as an actress, Dao—married to flutist David Lamont, 45—began trying to have a child in January 1999. "I figured we'd be pregnant by February," she says. Instead it took a year of treatments before an in vitro attempt at UCLA Medical Center gave Dao and Lamont the 2-month-old boy, Ian, now nursing at her side in the family home in Malibu. Still, she doesn't regret her choices. "If someone had warned me about this when I was 30, it wouldn't have mattered," she admits. "Smart women think they can have babies well into their 50s because they've done things people said they can't do. If you looked at only facts, you'd never do anything."
Certainly not anything like watching a 3-year-old get a push around the yard on his old man's Harley. Today, when neonatal nurse Susan Segnit, 46, watches her son Joe and building-contractor husband, Tom Segnit, 48, she can't help but think back on what it took to achieve: 10 years, myriad fertility drugs, 15 inseminations, a devastating miscarriage—and some $120,000 in bills. "People think you are nuts. They point out that you're going to be old when your kid is in high school. Well, I'm going to be old anyway," says Segnit. "I'd rather be old with a kid in high school than be old without a kid at all."
Written by: Karen S. Schneider
Reported by: Vickie Bane, Maureen Harrington and Karen Brailsford in Los Angeles; Melissa Schorr in San Jose; Anne Driscoll and Vicki Sheff-Cahan in Wareham; Amy Bonawitz, Cindy Connolly and Elizabeth McNeil in New York City; Andrea Billups-Kneeland in Washington, D.C.; Macon Morehouse in Potomac; Linda Trischitta in Miami; Giovanna Breu in St. Louis; Barbara Sandler in Chicago; Michaele Ballard in Charlotte; Tom Duffy in Keene
Contributors:
Vickie Bane,
Maureen Harrington,
Karen Brailsford,
Melissa Schorr,
Anne Driscoll,
Vicki Sheff-Cahan,
Amy Bonawitz,
Cindy Connolly,
Elizabeth McNeil,
Andrea Billups-Kneeland,
Macon Morehouse,
Linda Trischitta,
Giovanna Breu,
Barbara Sandler,
Michaele Balla.
Advertisement
Today's Photos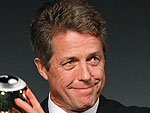 Treat Yourself! 4 Preview Issues
The most buzzed about stars this minute!