People Top 5
LAST UPDATE: Tuesday February 10, 2015 01:10PM EST
PEOPLE Top 5 are the most-viewed stories on the site over the past three days, updated every 60 minutes
Hmmm. Dinner with the President or a night watching choke holds on TV? The choice is easy for Michael Clarke Duncan. "I love the WWF," says Duncan, 44. "I'm so into it. When I got an Oscar nomination [for The Green Mile], President Clinton invited me to the White House, and it fell on Monday night, which is RAW. I told my manager, 'What have I told you? Schedule Tuesday, Wednesday and Friday!' And I did not go. Six months later I got an invitation for Thursday, which is Smackdown!, so I still did not see the President." Duncan didn't pass up the opportunity to do some atomic body slams as the nemesis of WWF champ The Rock in
The Scorpion King
. But could he hold his own against the wrestling icon without a script? "He's 6'4" and 270 lbs.," Duncan says. "I'm 6'5" and 325 lbs. And that's the tale of the tape. End of story."
Practical Magic
On The WB's
Charmed
, Rose McGowan plays a demon-fighting witch empowered to move objects with her mind. Some things, however, aren't so easy to maneuver. "I did a show where my breasts grew from a C cup to bigger than Dolly Parton's," says McGowan, 28, who gets zapped with a breast-enhancing curse. "I don't even know what letter it would be, they were so big. I had to go around all day with these giant balloon things on my chest. We were shooting in the Valley, and it was about 110° outside. It was really uncomfortable." It's safe to say McGowan won't be opting for any surgical enhancements of her own. "It was so hard to move my arms, even to shake someone's hand. The boobs got in the way. But the crew loved it."
Hair Piece
For Patricia Arquette, nothing tops the rigors of playing a woman with copious hair growth in Human Nature. "There was human hair glued all over me," says Arquette, 33, who endured six hours each morning in the makeup trailer. "It was so itchy, and the gross-tasting glue was really sticky. It was disgusting. I'd slump off the set, and the crew would say, 'We never thought a girl would look pretty with so much hair.' " But that wasn't the worst of it. The role called for her to run naked through a forest in Pasadena. "I'm very uncomfortable with nudity," says Arquette, who costars with Tim Robbins and Rhys Ifans. "Besides, we got poison oak all over, so we suffered. Tim got it really bad, and so did the crew. But I got mugwort and white vinegar, and I made these hippie salves for people-'Everyone come over at lunch, and I'll wrap your poison oak in mugwort.' "
Paternal Instincts
Don't expect Hugh Grant to sign up for diaper duty now that ex-girlfriend Liz Hurley has given birth to her first child. "I don't want to be a surrogate father," Grant, 41, told Britain's
Empire magazine
. "I try to be supportive and muck in like all her friends, but when I read that I am volunteering myself as father and midwife, that's not the case at all." Grant, who portrays a bachelor in his upcoming comedy About a Boy, admits the single life should come with a curfew. "It's great if you're young," he says. "But if you're 41 it's beginning to get to that point of pathetic old man hanging around discos with the wrong haircut." Acting has its limits as well. "I only [want] to make one or two more films," says Grant. Then what? "I might try and get less shallow. Have a relationship, have some children, write my book, make my own film, stop faffing around."
Kiss and Tell
It has been a good year for British actor Ben Chaplin. First he romanced
Nicole Kidman
in Birthday Girl. Now he steams up the screen with
Sandra Bullock
in Murder by Numbers. So how do the beauties compare? "The sex scene with Sandy was fun," says Chaplin, 31. "Nicole is used to them. We did a lot of sex scenes, and you only see a twentieth of what we did. Maybe they will go bigger, longer and uncut for the DVD."
Ringing Endorsement
Advertisement
Today's Photos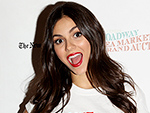 Treat Yourself! 4 Preview Issues
The most buzzed about stars this minute!