People Top 5
LAST UPDATE: Tuesday February 10, 2015 01:10PM EST
PEOPLE Top 5 are the most-viewed stories on the site over the past three days, updated every 60 minutes
Picks and Pans Main: Tube
Week at a Glance
Three years ago Gloria Reuben (ER, The Agency) starred in the CBS movie
Deep in My Heart
as a young woman trying to connect with the biological mother she never knew. It could have been soapy but proved exceptional. In this Hallmark Hall of Fame production, Reuben plays a character who has a difficult reunion with the child she bore and gave up 12 years ago. Unfortunately the script fails to rise above the suds.
Little John would be more moving if it were less contrived. After giving birth, the unwed Natalie (Reuben) left Texas and went on to a legal career in Los Angeles. Unbeknownst to Natalie, her father, John (Ving Rhames), adopted and raised her son L.J. (Robert Bailey Jr.). Natalie missed this bit of news because she and John have been bitterly estranged all these years. But now John's heart seems to be giving out and his daughter has become—oh, the irony—a family-court judge. Clearly it's time for Natalie and L.J. to form a relationship.
As John goes in and out of the hospital and L.J. haunts his mother's courtroom looking emotionally needy, you get the feeling the drama is simply seeking ways to postpone explaining what Natalie has against her father and why she persists in rejecting the romantic overtures of a fellow judge (Ruben Santiago-Hudson) whom her assistant (Patty Duke) describes as "perfect." Rhames is a first-rate actor, but at 42 he's only five years Reuben's senior. A stiff gait, a bald pate and a hacking cough aren't enough to give his performance the needed credibility.
Bottom Line: Comes up short
Ulysses S. Grant
PBS (Sun., May 5 and 12, 9 p.m. ET)
Show of the week




This four-hour profile of the Civil War hero and two-term President is more than a valuable work of history. It's a darn good story.
There's nothing like reversals of fortune to fuel a drama, and Ulysses S. Grant's life had them aplenty. The" military genius who took Vicksburg became the blunderer blamed for the Union's horrific casualties at Cold Harbor. The popular general who won the White House with the slogan "Let Us Have Peace" found himself unable to reconcile the regions or curb the corruption in his administration. The cigar-smoking former President thought he'd made a couple of million on Wall Street; before long he was broke and battling throat cancer.
Sympathetic but balanced, the two-part documentary doesn't claim to have Grant entirely figured out. At one point three experts offer three different opinions on whether he really wanted the highest office. Nevertheless the film brings its subject to life in all his triumphs, setbacks and contradictions. In the end we're moved by Grant's dying struggle to complete his memoirs because we know his 63 years were filled with page-turner material.
Bottom Line: Fine portrait of a flawed hero
Seas of Life
Discovery Channel (Sun., May 5, 7 p.m. ET)
Have you ever seen Pacific dolphins play a game of pass the seaweed? Or Australian squid change color during their breeding ballet? Or a crown-of-thorns starfish extrude its guts and digest coral as a fast-food item? Okay, that last one's a little yucky, but it's part of the astonishing variety of life covered in the four-hour conclusion of
Blue Planet
. (The first four hours, which had their U.S. premiere in January, get a repeat showing May 5 at 3 p.m.)
The BBC-Discovery Channel co-production, narrated by venerable wildlife enthusiast David Attenborough, is most instructive as well as visually spectacular. You can mull the interconnections of the ecosystem while you root for a school of sand lance to elude a hungry dogfish. And there's humor in this marine survey, particularly when Attenborough describes a giant horse conch's pursuit of a tulip snail: "In a world of snail paces, the conch is something of a Ferrari."
Battling elephant seals and seemingly sadistic killer whales inject violence into the last hour, but otherwise this is an eye-popping experience for all ages.
Bottom Line: A must sea
A Life in Film
Turner Classic Movies (Sat, May 4, 8 p.m. ET)
Woody Allen's most recent pictures (
The Curse of the Jade Scorpion
,
Small Time Crooks
) may have been disposable, but this documentary by producer-director (and TIME magazine critic) Richard Schickel is a keeper. The concept is simple: The subject sits for a close-up interview, speaking thoughtfully and amusingly about his movies, while clips illuminate his themes and techniques. The white-on-black section titles ("The Anxiety of Influence," "The Curse of the Chattering Class") make this film about Allen look like a film by Allen. Devotees of the Woodman could hardly ask for more.
When he insists he's no intellectual or professes surprise that many took Stardust Memories as his personal plaint, Allen seems a tad disingenuous. But in his conversation, as in his films, part of Allen's appeal is his willingness to laugh at his own turn of mind. Discussing Crimes and Misdemeanors, he says with a smile, "I just wanted to illustrate—in an entertaining way—that there is no God."
The documentary—tied to TCM's May festival of Allen movies and the release of his new Hollywood Ending—suffers somewhat from his ex-companion Mia Farrow's refusal to allow the use of clips in which she appears. Still, the actors' faces count less here than the filmmaker's insights.
Bottom Line: Play it again, Woody
Independent Film Channel (Mondays, 8 p.m. ET)
Politically Incorrect minus politics plus a meal equals
Dinner for Five
. The talk show, which premiered in mid-April, is the brainchild of actor-filmmaker Jon Favreau (
Made, Swingers
). In each of eight scheduled episodes, Favreau and his celebrity guests dine at a real restaurant in the Los Angeles area, chatting about the movie business and who knows what else. The expectation is that food and informality will be conducive to lively conversation.
The series got off to a promising start with the well-mixed group of Garry Shandling, Vince Vaughn, Cheri Oteri and Peter Falk. The second panel—Jeff Goldblum, Christian Slater, Illeana Douglas and Fred Willard—was even more congenial. You really got the feeling that a good time was had by all. On April 29, however, old-timer Rod Steiger's anecdotes don't blend with the jokes of Kevin Pollak and Sarah Silverman—though it is funny when Steiger disrupts Pollak's timing by loudly stirring a drink. The undercooked May 6 repast has rocker Marilyn Manson and Andy Dick amusing themselves with talk of porn and drugs while Daryl Hannah looks faintly uncomfortable. A place is set for a fourth guest but he fails to show up. Now that's unpredictable television.
Bottom Line: Taste varies widely
Sunday, May 5
NBC'S 75TH ANNIVERSARY SPECIA
L NBC (8 p.m. ET) Katie Couric and Bill Cosby are on hand as the Peacock Network preens for three hours.
Monday, May 6 100
GREATEST ONE-HIT WONDERS
VH1(10p.m. ET) A five-part series recalls ditties like Right Said Fred's "I'm Too Sexy."
Tuesday, May 7
LAVERNE& SHIRLEY TOGETHER AGAIN
ABC (8 p.m. ET) Penny Marshall, Cindy Williams and the gang share clips and memories.
Wednesday, May 8
SEARCH FOR THE FIRST HUMAN
PBS (9 p.m. ET) A Secrets of the Dead special studies some 6-million-year-old bones.
Thursday, May 9
CSI
CBS (9 p.m. ET) David Caruso guest stars in an episode leading to a Miami-set spinoff for fall.
Friday, May 10
INSTANT CLASSIC BLOOPERS
ABC (9 p.m. ET) Dick Clark trots out goofs from Malcolm in the Middle, Becker and Reba.
Saturday, May 11
BEHIND CLOSED DOORS
A&E (8 p.m. ET) Joan Lunden tours the Postal Service crime lab.
CBS (Sun., May 5, 9 p.m. ET)
Advertisement
Today's Photos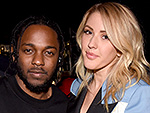 Treat Yourself! 4 Preview Issues
The most buzzed about stars this minute!