People Top 5
LAST UPDATE: Tuesday February 10, 2015 01:10PM EST
PEOPLE Top 5 are the most-viewed stories on the site over the past three days, updated every 60 minutes
Picks and Pans Main: Screen
Now Playing
Life or Something Like It
Angelina Jolie
, Edward Burns, Tony Shalhoub, Melissa Errico
Angelina Jolie
may be Jon Voight's daughter, but she has Mick Jagger's lips. Framing her wide mouth like two plump bratwursts, they give a performance all their own in this piddling romantic comedy about an ambitious television reporter who reevaluates her life. In repose, the lips loom large. If Jolie's journalist is angry, they scrunch up when she yells. And when her news gal makes like Jagger—drunkenly warbling "Satisfaction" on live TV in the movie's most overwrought scene—they pucker to the beat.
If one is paying this close attention to Jolie's kisser, obviously not all that much else is happening onscreen. Neither the characters nor the story in
Life or Something Like It
, directed by Stephen Herek (Rock Star), is remotely connected to reality. Instead they seem to exist in a hermetic cinematic world of cute and cuter. Jolie is Lanie, a preening platinum blonde who reports (ineptly, from what we see of her in action) for a Seattle station, but she hungers to go network. Although engaged to a Mariners star slugger (Christian Kane), her constant verbal spatting with Pete (Burns), her cute cameraman, hints that her heart lies elsewhere. When a prognosticating homeless man (Shalhoub) informs Lanie that she will die in a week, she starts some serious soul-searching. "My life that seemed so perfect," she decides, "now seems like some big greasy doughnut." Gag me with a Krispy Kreme.
Jolie, who dazzled when portraying deeply troubled women in
Gia
and in
Girl, Interrupted
, seems almost contemptuous of Lanie, as if the character was too flighty for her to bother burrowing into. The scratchy-voiced, easygoing Burns, probably better suited to best-buddy roles than leading man, cruises through in neutral. (PG-13)
Bottom Line: Lifeless
The Salton Sea
Val Kilmer, Vincent D'Onofrio, Peter Sarsgaard, Deborah Kara Unger
To borrow from Mark Twain, who said as much about the weather in New England: If you don't like the plot of
The Salton Sea
, just wait a few minutes and it will change. Which isn't to complain; this dark revenge thriller is so jam-packed with twists and turns, the ride itself is a kick even if the final destination proves a minor disappointment.
Kilmer plays Danny Parker, a jazz trumpeter in L.A. who appears to have become a down-and-out methedrine addict following the death of his wife (Chandra West). Soon he is involved with a sadistic drug dealer (D'Onofrio, in a robust turn), manipulative narcotics cops (Anthony LaPaglia and Doug Hutchinson), a mysterious neighbor (Unger) and gunfire.
Director D.J. Caruso, in a promising debut, is better on style than substance. He seems willing to try anything to keep Sea's improbable story flowing and the viewer off balance. Kilmer is impressive, by turns moody, somber or apprehensive, and always looking as if he knows a big secret which, indeed, his character does. (R)
Bottom Line: Consider taking the plunge
Rain
Sarah Peirse, Alicia Fulford-Wierzbicki
Featured attraction




Adolescents can sense when something's wrong, far more than parents give them credit for. So it is with Janey (Fulford-Wierzbicki), 13, in this subtly powerful coming-of-age story from New Zealand. During a fateful summer spent at the beach in 1972, Janey and her younger brother are left on their own as the adults drink too much at night and doze away days. Meanwhile their melancholy mom (Peirse, in a fabulously fierce performance that brings to mind fellow Antipodean Judy Davis) won't stop making doe eyes at a brawny drifter. The first film by Christine Jeffs,
Rain
offers an evocative, almost poetic look at a lazy, hazy summer that gets emotionally overheated. (Not rated)
Bottom Line: A thunderous debut
Making the ribald girls-will-be-boys comedy
The Sweetest Thing
, Christina Applegate couldn't help but bond with costars Selma Blair and
Cameron Diaz
. "We became buddies," says Applegate, 30. "We were in tune." She could also relate to her wild twentysomething character. As in the film, Applegate admits she and her pals used to give suitors derogatory monikers.
"There was Bad Tie Guy or College Puke Guy," she says. "You give them names so you don't have to commit to what their actual names are."
These days the only man in her life is Husband Guy Johnathon Schaech, 32, whom the former Jesse star wed last October. Though he cameos as a smarmy barfly in
Thing
—"He's going to put that on his résumé," she deadpans—Applegate doesn't plan to act with him again anytime soon: "I don't want to air our relationship that way."
The couple, who live in a four-bedroom villa in L.A., have no parenting projects in the works either. "Of course you have your life plan—'I'll get married at 28, have a baby when I'm 30,' " says Applegate. "But it doesn't usually work that way. Now 40 is the new 30. I'm digging on that concept."
Changing Lanes
Gear up for an absorbing drama about the escalating battle of wits between two men (
Ben Affleck
and Samuel L Jackson) following a minor fender bender. (R)
Monsoon
Wedding One of our favorites this spring. The hopes and secrets of an extended family in New Delhi are revealed as members gather to celebrate an arranged marriage. Director Mira Nair out-Altmans Robert Altman with this ensemble comedy-drama. (PG-13)
My Big Fat Greek Wedding
Another marriage, this time between a Greek-American (Nia Vardalous, who also wrote the movie) and her Waspy beau (John Corbett), brings on a family crisis. Broadly played. (PG)
Contributors:
Karen Brailsford.
Advertisement
Today's Photos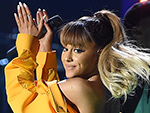 Treat Yourself! 4 Preview Issues
The most buzzed about stars this minute!