People Top 5
LAST UPDATE: Tuesday February 10, 2015 01:10PM EST
PEOPLE Top 5 are the most-viewed stories on the site over the past three days, updated every 60 minutes
Lives in Limbo
One Year After Chandra's Disappearance, Bob and Sue Levy Are Haunted by What-Ifs
Exactly one year earlier, when the Levys had gathered outside Washington, D.C., to celebrate Chandra's 24th birthday, the future had looked so bright. Chandra was about to wrap up an internship at the U.S. Bureau of Prisons, then head home to attend graduation at the University of Southern California, where she had earlier completed a master's degree in public administration. That celebration was the last time the Levys would see their daughter. Now, as a D.C. grand jury investigating her disappearance calls witnesses—including Gary Condit, 54, the California congressman with whom she reportedly had an affair—the Levys are caught between their hope that the grand jury may solve the mystery of what happened to Chandra and their aching awareness that they are unlikely ever to see her again. "We still have hope, but the reality is that it's been a year," says Bob, 56, an oncoloist. "It becomes very hard to believe she's still alive."
A year into their wrenching emotional limbo, it remains hard for them even to find the right language with which to discuss Chandra. At one point during the couple's interview with PEOPLE at their ranch-style home, when Bob says, "We've lost a child," Sue corrects him: "We're missing a child." A tearful Bob describes the last year: "I wouldn't say there were any good days. Every day we start over with the grief."
"They are numb," says Joanne Tittle, a close friend. "I don't think the body or mind is meant to hold onto trauma for that long." Bob likens the situation to families of soldiers who go missing in action. "They didn't know what happened to them, and they assume the worst," he says, "but they can still hope they are alive as a POW."
As days have turned to months, the Levys have resumed the motions of ordinary life. Every morning they wake, dress, attach a button to their clothes that reads "Where is Chandra?" Bob finds solace in his work. Sue, an artist, says, "You do the things you have to do—you keep the house up, you do volunteer work." She has resumed horseback riding and cofounded Wings of Protection, a support group "for people who are waiting, just like me," she says. Their son Adam, 20, who lives at home and attends Modesto Junior College, finds himself drawn to his sister's passion: law enforcement. "You get to the point where you are tired of being a victim," he says.
Alone among the Levys, Adam clings to unwavering hope. "I know she is alive," he says. "I don't feel a loss." With an easy smile, he recalls how Chandra used to take him to task for being a pesky little brother. But now he thinks she's the one who has created a big fuss. "If she were to walk in this room right now," he says, "I would ask her, 'What the heck were you doing, going off like that?' "
A year ago the whole country seemed obsessed by that very question, especially after Chandra was romantically linked to Condit, a conservative, family-values Democrat with a 34-year marriage. Condit responded to questions about Chandra with a Garbo-like silence. Meanwhile, theories abounded: Condit was responsible for her disappearance and/or death; a serial killer was blamed; maybe Chandra had committed suicide. As for a theory floated by
Vanity Fair
's Dominick Dunne that she was abducted by a Middle Eastern sex ring, Sue scoffs, "The UFO came down, and Chandra was abducted by an alien."
The public's fascination ended Sept. 11, after which all but two of the 14 detectives working on the case were redeployed to deal with security issues. But the investigation continues. "The FBI is very involved," says Sue. "We don't know what they have found." The Levys have also retained private investigators. "We have active leads," says their attorney Billy Martin.
As for the grand jury, "We don't know who is being interviewed or what they say," says Sue. Condit was scheduled to appear April 12. It is unknown whether he answered questions or invoked his Fifth Amendment rights. While D.C. police say that Condit is not a suspect in Chandra's disappearance, the Levys remain convinced that Condit knows more than he is telling. "We're not saying he's done something himself," says Sue. "Maybe it's somebody else he knows. But to anyone involved, we ask them to be a human being, to be a ' good person." Bob leaps in with what is clearly a riff in the Levy home: "First you have to have a conscience."
Condit's attorney Mark Geragos counters that his client has honored his oft-repeated campaign vow to keep the Levy investigation alive. Geragos adds that since the congressman's trouncing in a March Democratic primary that ended his bid for an eighth term, Condit has volunteered information to investigators. Asked if the Levys took any satisfaction in Condit's electoral defeat, Bob says, "The voters really said what they thought of him." Sue shrugs off the question: "This is not a political thing for us."
Rather, it is intensely personal. The ordeal has tested their relationship, as they cope with each other's vulnerabilities and grieving styles. "Sometimes we're just so wiped out it seems we're not connected," says Sue. "At times we get nasty to each other." Yet, Bob adds, "Sue and I have bonded closer together because of this." At the roughest moments, they say, they have turned to counseling.
Only one small corner of their lives remains unchanged: Chandra's childhood bedroom. The room is still cluttered with pennants, posters and school books. Clothes poke through the closet door. Sue, who sometimes sleeps in her daughter's bed, does not mind the jumble left by a young woman too busy with life to bother cleaning up. "We haven't touched a thing," she says. "It's staying like this and when she—God willing—comes home, she can take care of it herself."
Jill Smolowe
Champ Clark in Modesto and Colleen O'Connor in Washington, D.C.
Contributors:
Champ Clark,
Colleen O'Connor.
For Robert and Susan Levy, April 14 was a day as painful to commemorate as it was impossible to forget. Last May 1 their daughter Chandra disappeared without a trace from the nation's capital. This year, as the calendar turned the page on the 14th, Chandra's 25th birthday, the Levys headed for the Unity Church in their hometown of Modesto, Calif. They prayed then joined friends for breakfast, though they were unable to eat. "Then I came home and really had a good cry," says Sue, 54. They filled out the day with friends, a concert, a potluck dinner at which Chandra was toasted. "It was beautiful outside," Sue says, her voice drifting, "but the emptiness...sad...sad..."
Advertisement
Today's Photos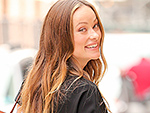 Treat Yourself! 4 Preview Issues
The most buzzed about stars this minute!