People Top 5
LAST UPDATE: Tuesday February 10, 2015 01:10PM EST
PEOPLE Top 5 are the most-viewed stories on the site over the past three days, updated every 60 minutes
Picks and Pans: Pages
April Witch
by Robert James Waller
Longing, loneliness and loss are the stuff great love stories are made of, like the affair between photographer Robert Kincaid and Iowa farm wife Francesca Johnson. At the end of 1992's 12 million-selling novel
The Bridges of Madison County
, the two parted, apparently forever. In this 181-page "epilogue," Kincaid—he of the gray hair and orange suspenders—returns to Roseman Bridge 16 years later at age 68 to relive those four passionate days. Will he unburn his bridges with Francesca? Disappointingly, much of the focus here is on Kincaid's 35-year-old son, who yearns for his father.
Waller's prose is less upholstered now, but flashbacks and a pat ending are dim reminders that the first book had the power of a once-in-a-lifetime meeting of souls. (John M. Hardy Publishing, $19.95)
Bottom Line: An irrelevant sequelby Iris Johansen
My, Iris Johansen can stack up the corpses. In her latest suspenser six victims lie dead from bombings and poisonings by page 5, with many more to come. It's enough to rattle even our heroine, forensic sculptor Eve Duncan, who reconstructs faces from anonymous skulls that she enjoys talking to.
Johansen's plots are tough on the stomach but too easy on the mind, with few taxing twists. A mess of characters—the shady senator, the sassy adolescent daughter, the fawning but rugged love interest—prove that chats with skulls or no, Johansen is no Shakespeare. (Bantam, $24.95)
Bottom Line: Out of shapeby Christopher Byron
There's enough dish to feed Martha Stewart lovers and loathers alike in this scrupulously reported bio. The author says he spoke to more than 100 people, but most of the revelations feel unsurprising.
Byron paints Stewart as a remote mother to her daughter and a cold wife who berated her husband until he walked out on her 25 years later. (She once called him "f------ stupid" in front of guests when he failed to stack firewood to her liking, a friend of the pair's said.) And (gasp!) power has made her no sweeter. Walking through the corridors of her corporate offices one day, she stopped to watch her dog poop on the carpet, telling an assistant, "I just wish I could get my employees to do that when I say."
The book goes on too long though, and Byron, a
New York Post
business columnist, wastes ink endlessly reworking his idea that Stewart is a sour apple who didn't fall too far from the tree: Her dad emerges as a nasty bully. Byron does nail Martha's undisputed genius for exploiting women's domestic fantasies, and the stories of how she wiped the floor with some of America's top male execs at Kmart and Time Warner go down like a delicious dessert. (John Wiley, $27.95)
Bottom Line: Needs pruning
Bitter Hollywood Tales from the Front Line
by Art Linson
In this brief, blunt memoir, producer Linson, whose past hits include
The Untouchables and Fast Times at Ridgemont High
, runs through his crow-eating final days in the studio system. At Fox from 1996 to 1999, he was the force behind a string of movies—
The Edge, Great Expectations, Pushing Tin, Fight Club
—that sputtered at the multiplex. He's now an independent producer.
As cautionary showbiz tales go,
Happened
is a fun read. The tone—raw, wounded, sarcastic—is lively, and the story is seasoned with anecdotes about the stupid or bizarre behavior of suits and stars. (Alec Baldwin, cast as a seductive fashion photographer in
The Edge
, arrived on the set looking more like a lumberjack, with a paunch and a beard.) But consider again that list of movies: Not hits but by no means artistic failures, they feature top directors (David Fincher), writers (David Mamet) and stars (
Brad Pitt
). More of their offbeat sophistication should have made it into these notes from a fast-talking player.
Happened
reads like a pitch meeting for a book still to be written. (Bloomsbury, $24.95)
Bottom Line: Spite club
by Clara Olink Kelly
In this memoir of her upper-class Dutch mother, first-time author Kelly chronicles the nearly four years of terror she, her two siblings and their parents endured after the Japanese invaded the Dutch colony of Java in WWII and put thousands of Westerners in prison camps.
Despite long roll calls that forced women and children to stand under a sweltering sky, deplorable food and rampant disease, the family persevered as their dad survived a men's camp and their mom dutifully cleaned sewers. Kelly sometimes undermines herself, though, with clumsy attempts at a kid's perspective. (Random House, $21.95)
Bottom Line: Fascinating but flawed
by Johanna Lindsey
Page-turner of the week




Among the Ten Commandments of romance novelists are: In the Beginning, thy heroine shall hook up with her hero; they shall not have a smooth time of it; and thou shalt have no endings but happy ones. The suspense rests on the how, not the what. Kudos to Lindsey for the inventive circumstances she's concocted in this tale of courtship between a stubborn English lord and the lovely young daughter of a Highland Scots aristocrat.
are named Ian. They've got a history with her boyfriend-they think he beat up one of the less pugilistic brethren—and are determined to stop the wedding. Lindsey has a rousing good time with the clash between the rigid social structure of the London courting season and the uninhibited passions of her Scots.
Lines like "Takes skill tae fight fair.... Aye, resorting tae trickery would be yer only option" take some getting used to, but romance buffs will sigh. (Morrow, $25.95)
Bottom Line: Aye candy
by Suzanne Kingsbury
Ah, the summers of youth, when romance electrifies the air and the days seem to go on forever. This first novel has some of the magic of the former feeling—and, unfortunately, the tedium of the latter. Fresh out of prep school in the 1980s, Fletcher Greel returns home to Mississippi to work for his father, a judge, and falls for Haley Ellison, a beauty with a past. Fearing disapproval from Haley's dad, the pair keep their love a secret. But it's their pals, a white boy named Riley White and Crystal Nash, his black girlfriend, whose taboo passion has devastating consequences.
Maybe it's because not much happens for long stretches or because the obviously talented Kingsbury, who writes powerfully of Haley's eye for one of her dad's dangerous friends, is less evocative with healthy love. Either way, readers may find themselves longing for fall. (Scribner, $25)
Bottom Line: Endless Summer
by Majgull Axelsson
While Desirée lies in a nursing home, limbs gnarled by cerebral palsy and seizures, her mind takes her on fantastic journeys. She is an
April Witch
, clairvoyant and omniscient, able to leave her body and experience the world beyond her bed.
A hit in Axelsson's native Sweden, April Witch is both dreamlike and gritty. Born severely disabled in the 1950s, Desirée was abandoned by her mother and dumped in a series of nursing homes where she developed a passion for physics and for a doctor who nurtured her paranormal powers. As the end of her life nears, Desirée uses those forces to get inside the minds of the three "sisters" she has never met—foster children raised by her mother—to piece together the mystery of the life she was denied. Their lives are dismal, but you don't know whether to love, hate or pity them.
Axelsson's irresistible story combines suspense with the supernatural, setting up a haunting confrontation between a soaring mind and a body shackled by disease, family and society. Within the darkness there is a dash of hope—the ability to love in spite of unthinkable hardship. More than her clairvoyance, it is Desirée's greatest gift. Readers will be disturbed and exhilarated. (Villard, $24.95)
Bottom Line: Bewitching
Contributors:
Annette Gallagher Weisman,
Laura Italiano,
Christina Cheakalos,
Tom Gliatto,
Lan Nguyen,
Amy Waldman,
Kim Hubbard,
Michelle Vellucci.
Advertisement
Today's Photos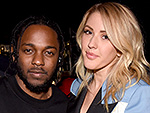 Treat Yourself! 4 Preview Issues
The most buzzed about stars this minute!