People Top 5
LAST UPDATE: Tuesday February 10, 2015 01:10PM EST
PEOPLE Top 5 are the most-viewed stories on the site over the past three days, updated every 60 minutes
Picks and Pans Main: Tube
Talking With...Marcia Gay Harden
FOX (Sundays, 9 p.m. ET)
Take elements from
The Dating Game
,
Survivor
,
Who Wants to Marry a Multi-Millionaire?
and other past shows too numerous to mention. Mix them up and serve the concoction cold. Brrrr.
That's the recipe for this junky reality entry (premiering June 2), which FOX can only hope will equal the ratings success of ABC's
The Bachelor
. Taped last fall, the six-week series transports five marriage-minded women from the Lower 48 to a remote part of Alaska, where the chilled menfolk are supposedly desperate for female company. Each woman first makes one pick from a crew of strapping suitors, tapping him as her exclusive "man on ice." Next she gets an opportunity for "secluded dates" with guys who weren't selected at the outset. For every additional gent who formally pleads for her love, the contestant collects $2,000 for what's quaintly called her dowry.
"The power...is in the hands of the women," says Jeff Probst-like host Steve Santagati, though the show's a cinch to drive feminists up a wall. I don't mean to question the reality of the proceedings, but real estate broker Rebekah is too obviously playing the role of the mercenary tease. (Her dowry's up to 17 grand in episode 2.) Some jezebel, this one—she's practically winking every minute.
Bottom Line: Leave it in the freezer
ABC (Sun.-Mon., June 2-3,9 p.m. ET)
You have to settle into a place before really getting to know it. Besides, a fast pace ill befits a film about a tony summer resort. But the likelihood remains that this four-hour documentary about Long Island's East End in 2001 will tire those with no special interest in the habits of rich New Yorkers. Though producer-director Barbara Kopple (
American Dream
) captures moments that are revelatory, amusing and even poignant,
The Hamptons
has too many characters, no narrative through-line and a meandering style that tends to cause mental drift.
The year-rounders (fishermen, cops) are seen as far more genuine than the summering Manhattanites. A flirty lawyer hunting a husband and a party-happy young entrepreneur fairly flaunt their shallowness. Kopple gets quality time with a few luminaries—Christie Brinkley and Billy Joel seem to have a very civilized divorce—but most of the celebrity sightings are brief. And the film is a day late and a dollar short in treating the notorious assault-by-SUV charges against publicist Lizzie Grubman.
Bottom Line: Too long by half
Bravo (Sun., June 2, 9 p.m. ET)
Show of the week




One expert interviewed for this stylish profile calls Andy Warhol a "philosophical artist" because it's "impossible to look at [his] work without thinking."
The Whole Warhol
is similarly stimulating.
The British-produced documentary does a first-rate job of relating Warhol's life to his oeuvre, from the icon-filled church he attended as a child in Pittsburgh to the Last Supper paintings he left behind at his death in 1987. This is a study that takes its subject seriously but never solemnly, allowing that reasonable people might see something absurd about Warhol's multiple images of soup cans or his eight-hour-plus film consisting of one continuous shot of the Empire State Building.
Beyond the art analysis, the documentary uses the reminiscences of former associates to present a full picture of this most contradictory man—shy self-promoter, religious libertine, exalter and subverter of pop culture.
Bottom Line: Work of art
VH1 (Mondays, 10 p.m. ET)
Nothing against VH1, but I almost wish this new series were on another network.
Executive producer R.J. Cutler (
American High
) has a timely and promising concept: Servicemen and women, many of them overseas as part of the war against terrorism, tell their stories through video diaries. Since this is a VH1 show, however, there's an obligatory overemphasis on the diarists' musical tastes. In the first of the back-to-back episodes that make up the May 27 premiere, a captain in the Army's Special Forces treats us to a brief Billy Joel imitation, declares Bob Dylan his "absolute favorite" and confides that the sound of Smashing Pumpkins fits his wartime mood. Thanks for the report, Captain, but I'd much prefer to hear what you've been up to in Afghanistan.
The second episode is a big improvement. After fulfilling her VH1 service obligation by discussing the lyrics of "You've Got a Friend," an Army lieutenant speaks from the heart about her efforts to help Afghan children. The chords she strikes make Military Diaries worth tuning into.
Bottom Line: Needs more mission, less music
Sunday, June 2 TONY AWARDS PBS (8-9 p.m. ET) CBS (9-11 p.m.ET) Gregory Hines and Bernadette Peters emcee the annual salute to Broadway's best.
Monday, June 3 THE PET PSYCHIC Animal Planet (8 p.m. ET) Say what, Fido? Sonya Fitzpatrick teaches animal communication in this series premiere.
Tuesday, June 4 SHIRTLESS AMC (10 p.m.ET) An hour-long special drools over Hollywood's sexiest men, from James Dean to
Brad Pitt
.
Wednesday, June 5 D-DAY: BENEATH THE WAVES Discovery Channel (9 p.m. ET) Join a search for top-secret U.S. tanks that never made it ashore in 1944.
Thursday, June 6 MTV MOVIE AWARDS MTV (9 p.m. ET) Sarah Michelle Gellar and Jack Black are cohosts for the irreverent event.
Friday, June 7 CONSPIRACY THEORY FOX (8 p.m. ET) This special has a strange question: Was the 1969 moon landing a big fake?
Saturday, June 8 PAUL MCCARTNEY FOREVER BBC America (6 p.m. ET) A weekend of concert and interview specials celebrates the former Beatle.
Turning Shakespeare's tragedy
King Lear
into a western set in mid-19th-century Texas made perfect sense to Marcia Gay Harden. "There are a lot of parallels," says Harden, 42, who portrays Susannah, the villainous daughter of a wealthy rancher in the TNT film
King of Texas
, premiering June 2. "King Lear was a brutal warlord, and that was a very brutal time in Texas history. They were slaughtering Mexicans and pushing back the Indians [in an attempt] to acquire land."
Filming on location in central Mexico last spring was no breeze either. "It was dry and dusty, and there wasn't much around," says the actress, who won an Oscar in 2001 for her role as the wife of painter Jackson Pollock in
Pollock
. "In the morning you'd wake up and look in your shoes for scorpions."
Harden still managed to feel at home on the range, thanks to a voice coach who helped her nail a Texas accent—and horseback-riding lessons. "It's so much fun galloping across a field, "she says. But she admits to preferring life at a slower pace. Between films, she shuttles between a Manhattan apartment and an Upstate New York farmhouse she shares with filmmaker husband Thaddaeus Scheel, 37, and their 3-year-old daughter Eulala. "We're putting in a garden," she says. "When it's blueberry season we'll be picking blueberries. And we have a lake, so we canoe. It's very much this little retreat."
Contributors:
Fannie Weinstein.
Bachelorettes in Alaska
Advertisement
Today's Photos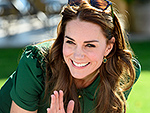 Treat Yourself! 4 Preview Issues
The most buzzed about stars this minute!