People Top 5
LAST UPDATE: Tuesday February 10, 2015 01:10PM EST
PEOPLE Top 5 are the most-viewed stories on the site over the past three days, updated every 60 minutes
Dada Bing?
Stephen Bing, Elizabeth Hurley's Playboy Ex-Beau, Sees His Paternity Woes Multiply
More than one mama might sing along. Already tangling with actress Elizabeth Hurley, 36, over the parentage of her 7-week-old son Damian—she says he's the dad; he says he's not so sure—Bing, 37, has landed in another paternity pickle. On May 14 billionaire Kirk Kerkorian, 84, whose ex-wife Lisa, 36, is suing him for $320,000 a month (yes, you read that right) in child support, claimed in an L.A. court filing that Bing is the biological father of Kira, the 4-year-old daughter that Kerkorian has treated as his own.
In comparison the Hurley hullabaloo seems positively prim. Kerkorian says that a private test on Bing's DNA—obtained from used dental floss Kerkorian's bodyguard Stephen Scholl found in Bing's trash—shows a 99.993 percent probability that Bing is Kira's father. Kerkorian also claims Lisa told a friend she bedded Bing in 1997.
Kerkorian's allegation wasn't the Perry Mason moment it might have been in any ordinary case: Lisa has already admitted that it is extremely unlikely Kerkorian is Kira's biological father. A former pro tennis player who dated the casino mogul and owner of Hollywood's MGM Studios on and off for nine years but was only married to him briefly in 1999, she contends in court papers that Kerkorian knew he was sterile but "wanted the world to think he was a fertile octogenarian."
Then Bing stepped into the battle. Last week he blasted back with a $1 billion lawsuit that charged Kerkorian and bodyguard Scholl with invasion of privacy and trespassing—but, notably, did not address the paternity issue. Calling Kerkorian "a bitter multibillionaire," Bing claims that earlier this year Kerkorian asked him "man to man" to take a DNA test to satisfy Kerkorian's curiosity about Kira's parentage. Bing says he agreed but backed out after Kerkorian refused to keep the results confidential and demanded Bing chip in for child support. "Kerkorian's true intentions are solely to save money," Bing's lawsuit charges.
So now it's a two-front war for the lanky bachelor, who has been linked over the years with the likes of Sharon Stone, Farrah Fawcett and Uma Thurman. Bing's bucks come from his grandfather Leo, who developed stylish apartment buildings in New York City in the 1920s and '30s. His socially prominent parents—Stanford University anatomy professor Peter, 72, and Helen, 70—have donated millions to Stanford to finance gardens, music programs and—no giggling, please—a Bing children's nursery.
After a stint at Stanford, Bing gravitated to Hollywood, writing a script for Chuck Norris's
Missing in Action 2
at age 20, then working as a writer for TV's
Married...with Children
in 1987. He moved on to producing such low-budget movies as
Night at the Golden Eagle
, a gritty drama that opened in April. "He's very laid-back but he has this child-like excitement for the things he's involved with," says
Eagle
coproducer Peter Shinck. "He's a tremendous cheerleader for everyone on the set."
And off the set, an accomplished man-about-town. Bing, who lived in a suite at the Hotel Bel-Air until buying a two-bedroom L.A. house, "had the fast, fun Hollywood lifestyle," says former girlfriend Tracy Richman, 41, an L.A. jewelry designer who used to hit nightclubs with Bing and '80s Brat Pack pals like Rob Lowe and Judd Nelson. "He's very bright and witty," she adds. "Women fall for his personality. I never knew he had money."
But that charm can turn chilly. After Hurley announced her pregnancy last fall and named Bing, her beau of about 18 months, as the father, he claimed their relationship had not been exclusive. "He was completely taken aback by the pregnancy—he didn't want to have a baby," says Swanson. (Bing is suing Swanson for defamation over comments she made to the British press. "I was disappointed in him," she says. "I am entitled to my feelings.")
Bing has filed a request in a London family court to establish the paternity of Hurley's baby, and Hurley has said she plans to have Damian tested. "If it is proved that Mr. Bing is Damian's father, he would wish generously to support him and to be involved in his upbringing," Bing's suit says. Meanwhile, the warring Kerkorians return to court June 7. Swanson, for one, thinks the alleged baby boom might not be all bad for Bing. "He could be a good father," she says, "if he wants to."
Samantha Miller
Melanie Bromley, Champ Clark and Sophie Dudgeon in Los Angeles and Caris Davis and Pete Norman in London
Contributors:
Melanie Bromley,
Champ Clark,
Sophie Dudgeon,
Caris Davis,
Pete Norman.
Give or take a few hundred million bucks, Stephen Bing is your basic guy's guy: loves the Lakers (from courtside seats) and Steve McQueen flicks (shown in a private screening room he rents for movie nights with buddies). Not that he doesn't also have a way with women. "He's an excellent charmer," says Brenda Swanson, 40, a longtime pal who was romantically involved with the L.A. movie producer—and heir to an estimated $600 million real estate fortune—briefly last fall. "He's a marvelous piano player. It's very sexy. He can play anything from Mozart to 'Papa Was a Rolling Stone.'"
Advertisement
Today's Photos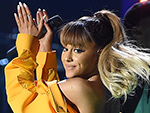 Treat Yourself! 4 Preview Issues
The most buzzed about stars this minute!