People Top 5
LAST UPDATE: Tuesday February 10, 2015 01:10PM EST
PEOPLE Top 5 are the most-viewed stories on the site over the past three days, updated every 60 minutes
Snow Angels
Spider-Man, Schmeider-Man. In Alaska, the All-Girl Dragon Slayers Race to the Rescue
"We're going to give you some oxygen," Dione Turner tells him in a soothing voice. "It will make you feel better," promises Patty Yaska, hooking him up to the canister. Soon Peterson feels revived enough to banter with his rescuers and to notice that they are astonishingly young. As Patty and Dione, both 17, depart, he turns to his son Ray, who placed the 911 call, and asks, "Who were those girls?" Replies Ray: "They're the Dragon Slayers."
A team of seven high school girls, the angels of Aniak provide the only round-the-clock emergency medical care available to 3,000 people in 14 villages across an area the size of Maryland. At an age when many of their peers are obsessing over glitter eye shadow, these volunteer EMTs—each of whom has 200 hours of medical and fire-safety training under her belt—respond to 450 calls a year. The youngest Dragon Slayer, 14-year-old Erinn Marteney, pulled a toddler from a burning home the day after Christmas. Mariah Brown, 17 (Pete's daughter), was once bitten by a drunken man as she dressed his wounds. Team members have revived fellow teens who tried to kill themselves and grandmothers in cardiac arrest. They have rescued a villager who fell through ice, snow-mobilers injured in collisions and survivors of small-plane crashes. "It really changes how you are as a person," says Erica Kameroff, 16.
Getting to the victims—most of whom, like the Dragon Slayers, are Yupik Eskimos and Athabascan Indians—is a challenge in itself: No roads connect Aniak, 350 miles west of Anchorage and surrounded by rivers, to the rest of Alaska. Through early May the team uses frozen waterways as thoroughfares, traveling in snowmobiles and four-wheel-drive vehicles. In warmer months, when the ice thaws, they often rely on boats.
When the Dragon Slayers' beepers bleep—at least once a day, on average—neither rain nor snow nor even their high school teachers can keep them from swift completion of their appointed rescue. English and social studies instructor Mike Lane learned that lesson over the years when he tried to stop the girls from leaving class for emergency calls. "I don't care if a 747 crashed," Mariah remembers him shouting on one occasion. "You're not going anywhere!" Mariah blurted an expletive before adding, "Somebody needs help. I have an obligation to go." But the girls got carte blanche in 2000 when they saved a former principal's life. A diabetic, he collapsed at school. "He was in pretty bad shape," says Mariah. "We hooked him up to an IV and monitor, did our assessment and transferred him."
Pete Brown, a Vietnam vet with extensive EMT training, created the Dragon Slayers in 1993, the day after his son Jeremiah was hit by a four-wheeler while walking home from the gym. Jeremiah, now 24 and a Navy rescue swimmer, tore both quads and broke his hands, but was forced to lie in the snow for 45 minutes before help arrived. "There was no health care after 4 p.m., except in a life-threatening emergency," says Brown. Aniak possessed no ambulance and little medical equipment, and the health aides who responded to calls like the one for Jeremiah had little emergency training.
The village finally got a medical facility, the Clara Morgan Sub-regional Clinic, two years later. But a doctor shows up only once a month. "We are blessed to have these girls," says Victoria Hazard, a nurse-practitioner at the clinic. "Their observations and actions are professional, which saves me time when the patient gets here." "Grandma" Grace Bender, who owns an Aniak B&B, saw the Dragon Slayers' skills up close when her husband, Chuck, 65, suffered a stroke in 1997. "They whipped up their hair and went to work, not caring how they looked," says Bender, 63. "Nobody raised their voice, everyone was efficient. Now, every time I see them, my heart smiles."
Which is how the girls feel about each other and Chief Brown, a 6'4" fishing guide and carpenter who, with a few recruits, built the local fire station by hand. "The thing I like about Pete is that he listens," says Patty Yaska. "When you need to talk, he'll drop everything."
In this impoverished and isolated region, where alcoholism, teen pregnancy and domestic violence are common, the rescuers have sometimes needed rescuing themselves. In November 2000 member April Kameroff, despondent over personal troubles, swallowed two handfuls of Tylenol. Her teammates saved her. Now 21 and an emeritus member of the group, she drives a fire truck for Brown and is thrilled with her job as a lab assistant at the local clinic. "The Dragon Slayers are a big, loving family," she says.
Brown's own family gave him his first taste of emergency medicine. One of five children of Joseph, a spy for the Office of Strategic Services during World War II, and Edythe, a military nurse, he grew up in a household where "dinnertime conversation was about diabetes, traumas, setting legs," recalls brother Tony, 47, now an X-ray technician at the Clara Morgan clinic. When his parents divorced in 1959, Brown and his siblings moved with their mother from Minnesota to Sparks, Nev., where he played football for the Sparks High School team. But he blew out his knee and his chance at a college scholarship. Instead he joined the service and in 1965 went to Vietnam with the First Cavalry Division. He became a de facto medic, treating men wounded-in jungle reconnaissance missions. Discharged in 1967, he landed briefly in San Francisco, where he was warned not to wear his uniform in public. "I had a hard time understanding that," he says.
At loose ends, Brown drifted to Reno, where he found work as an ambulance driver. In 1972 he moved on to Alaska and eventually settled in Aniak. "I liked the fishing, I liked the people," he says. In 1975 he wed Francine Kvamme, now 46. The couple had five children. (They divorced in 1996.) Brown worked as a village policeman and state trooper, and in 1992 asked the fire department if he could volunteer his services. "They called back four months later and said I could join, but I had to be the chief," he recalls ruefully.
The following year, after Jeremiah's tangle with the four-wheeler, Brown began teaching emergency trauma training classes to adults. Local kids, including Jeremiah, clamored for admission as well. Eventually there were too many-calls for the adults, who had job and family commitments, to make a steady EMT team. After five years of service the boys too bowed out, preferring impromptu hunting or snowboarding trips to the rigors of rescue work. "This is Alaska," says Kris Vanderpool, 16. "Guys have better things to do than go to meetings." Adds Jeremiah: "They don't like to be told what to do by girls." And so the Dragon Slayers—a nickname for firefighters that Jeremiah found in a magazine—became an all-girl brigade.
Attending the Tuesday-night training meeting is but one of Brown's rules. Members must get passing grades in school and be alcohol-and drug-free. ("We don't test," he says. "It's a small town. I'd hear about it.") The girls also care for homebound elderly residents to gain extra experience. Twice a week for three years, for example, they ministered to Hugo Olson, who had lung disease and was tethered to an oxygen hose. Their duty ended when he died last year at age 75. "Hugo taught them not only the techniques of medicine," says Brown, "but the generosity of giving and the sweet sting of compassion."
Their work has not gone unnoticed. In 1995 the Aniak Volunteer Fire Department was honored as the most outstanding ambulance service in Alaska—a noteworthy distinction given that it didn't, in fact, own an ambulance. The Dragon Slayers conducted their rescue missions in borrowed pickup trucks, boats and sleds. Brown finally amassed enough grant money to buy a used ambulance the following year, but it kicked up so much dust on the dirt roads, recalls high school science teacher Dave LeMaster, 40, the Dragon Slayers' supervisor, that "the patients would have respiratory problems before they ever got to the clinic."
Now, not surprisingly, Hollywood is paying attention: A TV series is in development. If a pilot is made, the group will get $75,000—which will go into a scholarship fund—and a lot more if the show is picked up by a network. (When an executive producer advised LeMaster by phone to have his lawyer take a look at the contract, he told her, "There are caribou, moose, wolves and the occasional bear in Aniak, but no lawyers.") That kind of money could give a boost to the girls' dreams. Falina Morris, 18 and a star basketball player, hopes to attend the University of Alaska and become a pediatrician; Mariah, who aims to become a rescue swimmer like her brother, is heading to Navy boot camp; Patty wants to be a flight paramedic; and Kimberly Gregory, 18, plans to join the Air Force. They will be replaced by a younger group of girls—and one boy—now in training. The Lizard Killers, as the junior members are known, will become Dragon Slayers when Brown decides they are ready
Meanwhile, the current Dragon Slayers haven't let potential stardom go to their heads. They still hang at the fire station, where they do homework, feast on chips and sodas and dance with "Choking Charlie," the mannequin on which they learned the Heimlich maneuver. When their beepers go off, they're on the move. "This has given them self-confidence," says Brown. "The outside world isn't going to scare these girls."
Christina Cheakalos
Lyndon Stambler in Aniak
Contributors:
Lyndon Stambler.
At 10:20 a.m. on what passes for a balmy spring day in Aniak, Alaska—20°, blinding snow—Volunteer Fire Chief Pete Brown radios his emergency medical team to meet him at the home of George Peterson, an octogenarian who is struggling for breath. Minutes later, Brown, 57, and his colleagues arrive at Peterson's bedside. "What's wrong with me?" asks the frail man with congestive heart failure. "It hurts."
Advertisement
Today's Photos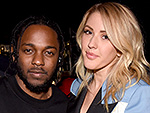 Treat Yourself! 4 Preview Issues
The most buzzed about stars this minute!