People Top 5
LAST UPDATE: Tuesday February 10, 2015 01:10PM EST
PEOPLE Top 5 are the most-viewed stories on the site over the past three days, updated every 60 minutes
No Time to Wait
Rape Activist Debbie Smith Pushes to Clear Up the Huge Backlog in DNA Testing
There is no question that ever since it came into use in the late '80s, DNA testing has helped revolutionize law enforcement. But behind that remarkable accomplishment lies another reality, one where the numbers are anything but encouraging. Simply put: Crime labs across the country are bulging with untested DNA. At least 180,000 rape kits containing physical evidence sit in storage, waiting for technicians to pinpoint genetic clues. Similar evidence from hundreds of murder cases hasn't been touched. Although the FBI started a national DNA data bank in 1998, samples from some 600,000 convicts still await processing. "We have the technology to solve the crimes," says Eric Buel, the director of Vermont's crime lab. "It kills me to walk by the freezer knowing we have all that evidence in there we just can't test."
That might change, thanks to what's being called the Debbie Smith Act, in honor of one of the most outspoken advocates for cleaning up the DNA mess. Smith's attachment to the cause is intensely personal. When she was attacked in her home in Williamsburg, Va., on March 3, 1989, her husband, Robert, now 48, a lieutenant on the local police force, was upstairs asleep. "How could I have possibly been any safer?" asks Debbie. When the assailant grabbed Debbie and said he had a gun, she didn't scream for fear that Rob would blunder down half awake and be shot. The attacker took her into the woods behind her house, and for the next hour raped her repeatedly.
Set free at last, Debbie raced into the house and woke her husband. "He got me, Rob. He got me" was all she could say. In those first moments she was too terrified even to call police, convinced that her attacker would come back. All she wanted was to clean herself off. "I felt dirty," she says. "I wanted to take a shower and wash it away." At the time, DNA testing was still not widely done. Virginia's crime lab opened two months later. But Rob, who knew that scrubbing could remove crucial evidence, insisted that she go right away to the hospital. The three emergency room nurses and a doctor, who used the rape kit's various swabs, rinses and combs on her, were well meaning, but Smith still becomes ill at the memory of being "questioned, probed, plucked, scraped and swabbed" as well as the indignity of having to remove all her clothes. "I literally had been stripped of everything that seemed normal," says Smith.
Things did not get much better in the months and years that followed. At the time of the attack, Debbie, a homemaker, and Rob had been married for nearly 17 years and had two children—Rob Jr., now 26, a jail officer in Dallas, and Crystal, 25, a special-ed teacher in New Kent County, Va. Now Debbie was afraid to be alone and often woke up screaming from nightmares. Feeling that it was important that she work through her trauma on her own, she delayed 18 months before going into counseling. Even then she remained fragile. "Every night the four of us would be having dinner together," recalls Rob. "Sometimes we'd be sitting there and all of a sudden Debbie would burst into tears and storm out of the room." That went on for three years. Most alarming of all, Debbie began to think about suicide. "I was in such pain I couldn't live," she says. "I was just a wreck."
She assumed her attacker was still at large, and she lived in fear. Then on July 24, 1995, a technician at the Virginia Division of Forensic Science lab, which was the first state facility in the nation dedicated to analyzing DNA, sat down to work. He entered data into his computer from a DNA sample taken from Norman Jimmerson, who was already serving a 161-year sentence for robbing and abducting two women in 1989. The sample was one of dozens that technicians entered daily as part of the creation of a convict-data bank. The computer quickly showed that Jimmerson's DNA matched that recovered from Debbie Smith after her rape—a "cold hit" in forensic jargon. Two days later the news had been passed on to Rob Smith, who rushed home to tell his wife. For the first time in 6½ years, she says, she felt a sense of relief. Finally, "there was a name and a face to go with the nightmare."
Jimmerson was eventually convicted. At his trial the head of the state forensic division, Paul Ferrara, dropped by to hear Smith testify and came away impressed. He invited her to address a convention of the American Society of Crime Laboratory Directors in 1998, where her story kept an audience of law-enforcement professionals spellbound. "There wasn't a dry eye in the place," recalls Ferrara. "You could hear a pin drop." With that, her second career, as an advocate for improving DNA procedures, was born.
The backlog she battles against is the result of several factors, the most important being a simple lack of cash. In recent years, for instance, many states have passed laws mandating that DNA samples be taken from most convicted felons. But the money to pay for the effort has lagged far behind. (It costs about $40 to perform a standard DNA analysis.) There is also a shortage of trained lab personnel, who must be certified in the most advanced techniques if their testimony is to be heeded in court. Finally, the numerous breakthroughs in DNA collection have meant that even as crime rates go down nationally, there are many more samples to be evaluated. For example, technicians can now retrieve a usable DNA sample from the bridge of a pair of eyeglasses.
Some states, such as Florida and Georgia, have managed to keep the backlog to a minimum. But elsewhere the delays have had a profound effect on the ability of police and prosecutors to do their jobs. Activists say that several thousand rapes go unpunished each year because the evidence is sitting on shelves awaiting analysis.
Even high-profile crimes aren't exempt. In Massachusetts investigators collected dozens of samples of DNA and other forensic evidence from the Cape Cod home of fashion writer Christa Worthington, whose bloodied body was found in her kitchen on Jan. 6. Though the samples may provide clues or even yield the killer's identity, it took three months before some of the material was even taken out of storage and tested. Even that required special lobbying by prosecutors; the typical lag time is six months. To date, all the results are still not in, and the crime remains unsolved. "It's a terrible situation, and it's been this way for a long time," First Assistant D.A. Michael O'Keefe, whose office is in charge of the investigation, says of the backlog.
By the same token, in Washington State it took a year and a half to get samples analyzed in the Green River killer case, in which at least 49 women were found murdered near Seattle. When the tests came back last year, they led investigators to Gary Ridgway, 53, a truck painter, who is now facing four murder charges. In that case, earlier DNA analysis would have led to the quicker arrest of a potentially dangerous subject.
The bipartisan Debbie Smith Act, which is gaining wide support in Congress, would alleviate many of those shortcomings. Among other things, it earmarks $200 million in federal funds to help reduce the backlog and train hospital staff to conduct sexual-assault examinations. States would be required to produce DNA results within 10 days of collection. Smith, who recently quit her job as a receptionist at a beauty parlor so that she could deliver more speeches, believes that the day is approaching when authorities can unleash all the power of DNA evidence. "The DNA experts gave me my life back," says Smith. "I just want to help other women."
Bill Hewitt
Jane Sims Podesta in Williamsburg and Jennifer Longley on Cape Cod
Contributors:
Jane Sims Podesta,
Jennifer Longley.
Sitting in the Senate hearing room on May 14, Debbie Smith described how, in 1989, an intruder in a ski mask shattered her life. "This masked stranger forcibly took me out of my home," she said. "He blindfolded, robbed and repeatedly raped me." Brushing back tears, she told the hushed chamber how her assailant threatened to kill her if she ever went to the police. And how she endured 6½ years of torment until a chance matching of DNA samples finally brought the attacker to justice. "Little did I know," said Smith, 47, "that it would be numbers, matching numbers, that would breathe air into my lungs and allow me to truly live again."
Advertisement
Today's Photos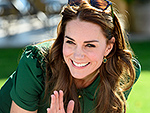 Treat Yourself! 4 Preview Issues
The most buzzed about stars this minute!