People Top 5
LAST UPDATE: Tuesday February 10, 2015 01:10PM EST
PEOPLE Top 5 are the most-viewed stories on the site over the past three days, updated every 60 minutes
Triple Triumph
Defying the Odds, Rameck Hunt, Sampson Davis and George Jenkins Vowed to Become Doctors—Together
Hunt slipped the blade into his pocket and walked off with his posse. Moments later a police car pulled into the schoolyard, and Hunt was arrested for attempted murder. He was horrified. "I'd never attempt to kill anyone," he says. "But I woke up in detention, realizing it wasn't my room and it wasn't a dream."
Hunt was uncommonly lucky. The victim vanished and charges were dropped, saving him from the bleak fate of many of the men he grew up with. Now, a dozen years later, he stands at a middle-school podium in his old neighborhood—as Rameck Hunt, M.D., soon to be director of the outpatient clinic at St. Peter's University Hospital in nearby New Brunswick. Beside him are his high school friends Dr. Sampson Davis, also a physician, and Dr. George Jenkins, a dentist. The three 29-year-olds tell a rapt audience their remarkable story—how, after coming of age in one of the nation's poorest and most crime-ridden urban centers, they banded together to beat the odds and make something special of their lives. On June 3 Riverhead Books will publish an account of their triumph—
The Pact: Three Young Men Make a Promise and Fulfill a Dream
, written with
Washington Post
reporter Lisa Frazier Page. Says Davis: "We want to show there's hope and power in friendship."
They also want to help others facing similar obstacles. Since 1999 the pals—all single—have operated the nonprofit Three Doctors Foundation. It runs a Web site with information about health and dental care and sponsors a range of events for inner-city kids, such as this summer's Positive Peer Pressure Challenge, in which Newark youngsters will develop productive community activities. The doctors speak widely to schools and youth groups, urging kids to resist drugs and crime and follow their dreams. "When we talk, they think, 'Look, these guys are cool and hip—but they're doctors,'" says Hunt, an internist completing his residency at Robert Wood Johnson University Hospital in New Brunswick. The message seems to be getting across. "I think we broke the fire code—it was full to capacity," librarian Mabel Spradley-Williams says of their appearances at 11 Newark library branches. "They were role models."
Those were in short supply when the trio were growing up. "I think of Newark as a Third World country," says Davis. "You see 2-and 3-year-olds out on the street at 11 at night, watched by the sister who might be 8. The mother is out partying." He was the fifth of six children born to Ruth, now 68, a homemaker, and Kenneth, 75, a retired airplane fueler. Davis's parents divorced when he was 11, and Ruth went on welfare. She also fought to keep Sam out of trouble. "I didn't want to see my kids standing on any corner with drugs and a can of beer," she recalls. "I yelled—anything I could do to keep their mind on their books and off the streets."
In advanced-placement courses at Newark's University High School, Davis grew close to Jenkins and Hunt. Jenkins was the directed one. He and his half brother were raised by his bookkeeper mother, Ella, 54, after she and his father, George, divorced. Sensitive and studious, he had a life-altering experience at 11—getting braces. The dentist, he recalls, "told me all about the classifications of teeth and the tools he was using. Then he quizzed me. I decided I wanted to become a dentist."
Hunt had it the toughest of the three. He was the only child of Arlene, 46, an ex-postal worker, and Alimbilal, 48, a recovered drug addict who is now a rehab counselor. "My father said, 'Maybe my job on earth is to show you what not to do,' " says Hunt, who, like Davis and Jenkins, steered clear of drugs. Still, staying straight was perceived as weakness by many of their peers. "You can't really survive unless you have respect," says Jenkins, now completing a fellowship at the University of Medicine and Dentistry of New Jersey in Newark. "To get that, you might have to do some things you're not too proud of." Adds Davis: "The streets keep knocking, and eventually the door caves in and they get you."
They got Davis at 17, when he, like Hunt, started hanging out with some wilder kids. "One guy came up with the idea of robbing drug dealers," he says. "I went along with the beat." They targeted a cluster of teens on a Montclair, N.J., street corner. One of Davis's pals pulled a gun, and the police showed up. Davis was charged with armed robbery and sent to Newark's Youth House. Scared and ashamed, he resolved to stay out of trouble. And like Hunt, he got a second chance: A judge let him off with a suspended sentence and two years' probation.
Two months later the friends' lives changed forever. Jenkins was the catalyst, urging Davis and Hunt to meet a recruiter from the Pre-Medical/Pre-Dental Plus Program for minorities at Seton Hall University in South Orange. Fired up, they decided to apply. All three were accepted—and they made a pact to stick together and help each other succeed. They lived on the same dorm hall, studied together and spurred one another on through friendly competition. "We exchanged money numerous times," Davis says. "One person's car was everyone's car." To supplement their financial aid, the pals worked part-time as toll collectors on the New Jersey Turnpike.
There were some setbacks. During senior year, for instance, Davis and Hunt moved away to take medical school courses at nearby Rutgers University, leaving a discouraged Jenkins on his own. But Carla Dickson, then head of the special Seton Hall minority program, became his support system. "I had to step up my contact with George," she says, "so he wouldn't slip."
He didn't. The trio made solid grades and after graduating in 1995 moved on to UMDNJ. There the challenges were even tougher. "I thought, 'Do I really want to be a doctor?' " says Davis, who vomited the first time he witnessed surgery. "But none of us wanted to be the one who quit." On May 26, 1999, the three men graduated together.
For Davis their accomplishment hit home his first day on emergency room rotation at Newark's Beth Israel Medical Center, when he learned that an old friend brought into the ER had died of a gunshot wound suffered while trying to pull a robbery. "If I hadn't made the pact," he says, "I would have been a part of that crowd." Instead, the men became heroes. "Sometimes I walk into a patient's room and they say, 'I'm so proud of you,'" says Hunt. "They're not just happy for us, they're happy for themselves. Something bounces off us right back onto them."
Sometimes, though, it is hard to stay in the old neighborhood. Davis admits he has considered leaving Newark. (Jenkins is also still there, but Hunt lives in South Brunswick, N.J.) "My car has been stolen, my hubcaps have been stolen, and my CD player has been taken three times," he says. "But in order for me to change it, I've got to be part of it. It's important to reach back and help others who are left behind. Who better than us? We lived it."
Richard Jerome
Debbie Seaman in Newark
Contributors:
Debbie Seaman.
Rameck Hunt poked his switchblade into the crackhead's thigh, too lightly to break the skin but with enough force to terrify the already bloodied man. It was Newark, N.J., in November 1989, and Hunt was 16—a good student but partying on this night with the wrong crowd. Fueled by beer, he and six pals happened upon an addict smoking cocaine behind an elementary school Dumpster. "So we beat him up," Hunt recalls, "and we beat him up pretty bad."
Advertisement
Today's Photos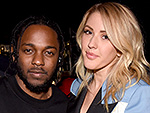 Treat Yourself! 4 Preview Issues
The most buzzed about stars this minute!