People Top 5
LAST UPDATE: Tuesday February 10, 2015 01:10PM EST
PEOPLE Top 5 are the most-viewed stories on the site over the past three days, updated every 60 minutes
Fatal Game
Christina Long, 13, Used the Internet to Meet Men. One May Have Killed Her
At that point, Christina Long's story becomes every parent's worst nightmare about children, the Internet and sex. Behind the closed door of her Danbury, Conn., bedroom, 13-year-old Chrissy, as friends called her, created a double life, complete with her own sexually themed Web site (sxyme4utosee/christina) and adult men with whom she corresponded online. On May 17 that double life ended. Dropped off at a local mall that evening by her unsuspecting aunt, Shelley Riling, 52, Chrissy met up with one of her Internet boyfriends, Saul Dos Reis, 24. After Chrissy disappeared, police questioned Dos Reis, who on May 20 led them to her body, which he allegedly had dumped in a wooded ravine in Greenwich, 25 miles from Danbury. Dos Reis has been arrested and, reportedly, has confessed to strangling Chrissy. "I just loved her so much," says Riling, who was her legal guardian and blames herself for taking her niece to the mall. "She was a sunbeam, so enjoyable to be around."
Chrissy, say friends and neighbors, was a young teen wrestling even more than most with her own identity. By day, like all the sixth-grade girls at the coed St. Peter Catholic school, she wore a plain plaid uniform and no makeup. She was an honor student, an altar girl and cocaptain of the cheerleading squad. Away from school, though, she wore heavy makeup and provocative clothes that made her look considerably older. Other kids sometimes mocked her for her attire and flirtatious behavior, but friends viewed it as, for the most part, an act. "She loved to play football out in the road, play tag and horse around," says Marianna Lasita, who lived down the street from Chrissy. "In the neighborhood she was just one of the kids."
Many of the people who knew her best trace her transformation to her difficult family life. Her parents, Bruce Long, 40, a mill worker for Kimberly-Clark in New Milford, Conn., and Joyce, 41, divorced when Chrissy was 3. The split was acrimonious. Over the next three years Chrissy and her sister Shawna, now 21, lived with both Bruce and Joyce as the couple traded accusations about neglect and poor parenting. Last year Joyce, who had joint custody of the children, abruptly moved out of state on her own, and her whereabouts remain unclear. At the time Chrissy had been spending a good deal of time with Joyce's sister, Riling, a sales assistant for a health-insurance company. Last June a court awarded Bruce and Riling joint custody.
By all accounts Chrissy and her aunt had an excellent relationship. "The two of them were so close," says Shawna. "She never wanted to worry Shelley. They jogged together, shopped together, did everything together." Riling, who is divorced, doted on her niece. Although money was tight, she somehow scraped together enough to send Chrissy to Catholic school. "I wanted her to be protected," says Riling. "And [also] reinforce the values I was teaching her." Neither her aunt nor her father, who visited her each week, saw anything alarming about the way Chrissy dressed. Says Bruce: "I thought she was a normal young girl."
A year ago Riling got Chrissy a computer, thinking it would help her with schoolwork. "She said also that all her friends were talking online and she wanted to do that too," recalls Riling, who says she repeatedly lectured her niece about cyberpredators and warned her not to chat with anyone she didn't know. The warnings seemed to work. According to Riling, Chrissy at one point confessed to her, "I went into a chat room, and people started to talk to me about sex stuff, but I got out and won't go back again." Says Riling: "I had no reason to doubt her."
Unfortunately that trust was misplaced. Using her computer, Chrissy set up her personal Web site, which left little to the imagination, "maybe if i get to talk to ya u can here more about my dead sexy self," she wrote, adding, "i will do anything once, i never back out on a bet." With that come-on, it was no surprise that she quickly struck up a number of online relationships with men. Police now believe she began having sex with some of them, although the number of encounters is not clear. Her communications with them, says one police source, contain "pretty graphic stuff."
One of the men with whom Chrissy allegedly had contact was Dos Reis, an undocumented immigrant from Brazil. Dos Reis, who is married and worked at his family's restaurant in nearby Port Chester, N.Y., spent some of his spare time trolling the Internet under the screen name HOT_ES300, a reference to a Lexus sports car. Police believe that Dos Reis and Chrissy met for sex at least once before their fatal encounter.
Around 5 p.m. on May 17, Riling dropped Chrissy off at the Danbury Fair Mall, believing she was going to meet some friends. When Riling returned at 9 p.m., Chrissy wasn't there. Riling immediately notified mall security, who alerted police. From interviews with Chrissy's friends, authorities learned of her forays on the Internet. Checking her computer, they found evidence linking her to Dos Reis. When confronted, Dos Reis reportedly confessed to the killing, which he said had happened "accidentally" while they had sex in his car in the mall parking lot. According to one source quoted by
The Hartford Courant
, the killing occurred when Dos Reis became angered over a disparaging remark Chrissy had made about his sexual performance.
Now Dos Reis, who has no prior criminal record, is in prison on charges of manslaughter, sexual assault and using the Internet to entice a minor to engage in illegal activity. Beyond a desire for justice, Bruce Long and Shelley Riling intend to speak out, warning parents that an unsupervised computer can be as dangerous as a loaded gun. "Chrissy was a great kid," says Bruce. "She just got in over her head."
Bill Hewitt
Debbie Seaman, Marianne Stochmal and Diane Herbst in Connecticut
Contributors:
Debbie Seaman,
Marianne Stochmal,
Diane Herbst.
Not long ago, like the rest of her friends, Christina Long spent a lot of time playing outside. Then something changed: Christina got her first computer and spent more and more time alone in her room surfing the Web. After a while, "I didn't see her for the whole entire week, and then it was two weeks, three weeks, four weeks," says her best friend Thamaris Silva, 12. "She would spend hours on the computer."
Advertisement
Today's Photos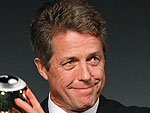 Treat Yourself! 4 Preview Issues
The most buzzed about stars this minute!