People Top 5
LAST UPDATE: Tuesday February 10, 2015 01:10PM EST
PEOPLE Top 5 are the most-viewed stories on the site over the past three days, updated every 60 minutes
Picks and Pans Main: Tube
Week at a Glance


"I know what I want—I just don't know where it is," ex-convict Kevin Hunter (former Northern Exposure star Rob Morrow) tells parole officer James Liberti (Scott Cohen, familiar from NYPD Blue and Gilmore Girls). The writers of this new series (premiering June 23) face a similar problem. Clearly they intend Street Time to be a smart, tough drama of moral ambiguity, but they're still looking for a way to make it ring consistently true.

Kevin did five years for smuggling marijuana, a felony he attributes to "popular demand." Now he tries to rebuild a life with his common-law wife (Michelle Nolden) and their young son while maintaining a profitable but arm's-length relationship with his drug-dealing brother (Christopher Bolton). James has a loving spouse (Kate Greenhouse), three kids and a gambling addiction that ill qualifies him to judge others. Yet he holds Kevin's freedom in his hands. At pilot's end James and Kevin find themselves on the same sleazy street, each hoping to escape the other's notice. That irony is the show's distinguishing feature.

There's more to Street Time than the main characters—unfortunately. Red Buttons plays it too cute as a foxy-grandpa ex-con with Mob clout. James's boss (Allegra Fulton) seems to have cribbed her hard-boiled dialogue from crime dramas of the past. And Richard Chevolleau is all surface attitude as a flashy parolee who fancies himself a journalist.

Bottom Line: Put it on probation

History Channel (Mon., June 24, 9 p.m. ET)

Brian McDonald's 1999 book My Father's Gun which related his family's three-generation history with the New York City Police Department, could have been adapted into a drama or a straight documentary. Instead we get this interesting but unsatisfying "documovie" hybrid, which starts with a curious note: "This program contains scenes that are dramatized, with special attention given to historical accuracy." "Would you accept anything less from the History Channel?

Re-creations may be necessary in dealing with the police career of McDonald's dead grandfather, but the film is most alive when his father and brother (both retired from the NYPD) speak for themselves. Next to the ex-cops' own reminiscences, the dramatizations—however accurate—inevitably come off as mere playacting. And the phoniest of the staged scenes are the ones showing the author smoking and cogitating at his typewriter.

Bottom Line: The force isn't with it

ABC (Wednesdays, 10 p.m. ET)

Show of the week

The networks are playing "Can You Top This?" with their legal-reality programs. And the audience wins.

Last week I praised the unscripted courtroom drama of Crime & Punishment, but this five-week ABC News series goes NBC one better by giving us an inside view of jury deliberations in Maricopa County, Ariz. The engrossing June 19 premiere pits an implacable prosecutor against a smooth defense counsel in the manslaughter trial of a driver who crashed in a construction area, killing the cousin riding with him. The state says the accused was drunk and reckless. The defense counters that it was a tragic accident caused by misleading signs at the site. After both sides score points, you'll agonize with the jury members as they struggle to achieve a seemingly impossible goal: unanimity. The murder case in episode 2 seems simple by comparison, and the attorneys' arguments have less force. Again, though, the jury dynamics are fascinating and unpredictable. Ponder whether a camera ever belongs in that room, but don't fail to watch.

Bottom Line: Unbreakable court date

ABC (Tuesdays, 10 p.m. ET)

What lazy, hazy days of summer? With State v. and this series premiering in the same week, ABC obviously thinks the time is right for some serious reality.

Houston Medical, which comes from the network's entertainment side, may not equal the news division's Hopkins 24/7 of two years ago. But the new six-episode entry (starting June 18) succeeds similarly at immersing us in the life of a major urban hospital, in this case Memorial Hermann in Texas's largest city. There are cases here that are guaranteed to move you: a neonatologist fighting to save a premature twin and cherishing precious moments with her own children; a chatty 6-year-old boy who can't help crying a little as he faces delicate spinal-cord surgery; and, most of all, a 27-year-old pediatric resident trying to maintain a sense of humor and professional resolve while under treatment for brain cancer.

My only problem with the first two episodes is the offscreen narrator's tendency to hype stresses in the married life of a handsome, self-confident surgeon. Please don't make reality sound too much like a soap.

Bottom Line: Check yourself in

Sunday, June 23 RED GOLD PBS (9 p.m. ET) A four-hour documentary (concluding June 30) studies the role of blood in world history.

Monday, June 24 AFI LIFE ACHIEVEMENT AWARD USA (9 p.m. ET) Tom Hanks gets the honor, with kudos from Steven Spielberg, Meg Ryan and Jim Carrey.

Tuesday, June 25 DIANA: THE WEDDING STORY BBC America (9 p.m. ET) Alistair Cooke and others recall that day in 1981 when a young Lady became a Princess.

Wednesday, June 26 PLAY'D VH1 (9 p.m. ET) Don't rap this new TV movie. It stars Toni Braxton in the tale of a hip-hop turf war.

Thursday, June 27 TRUE LIFE: I'M COMING OUT MTV (10 p.m. ET) Young people tell how hard it was declaring "I'm gay" to family and friends.

Friday, June 28 ZOMBIES History Channel (11 p.m. ET) Find out if they really exist. And how do they do-do that voodoo?

Saturday, June 29 BEHIND CLOSED DOORS A&E (8 p.m. ET) Joan Lunden unleashes her investigative skills on the Westminster Kennel Club Dog Show.


Showtime (Sundays, 10 p.m. ET)
Advertisement
Today's Photos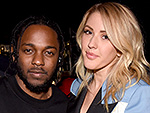 Treat Yourself! 4 Preview Issues
The most buzzed about stars this minute!